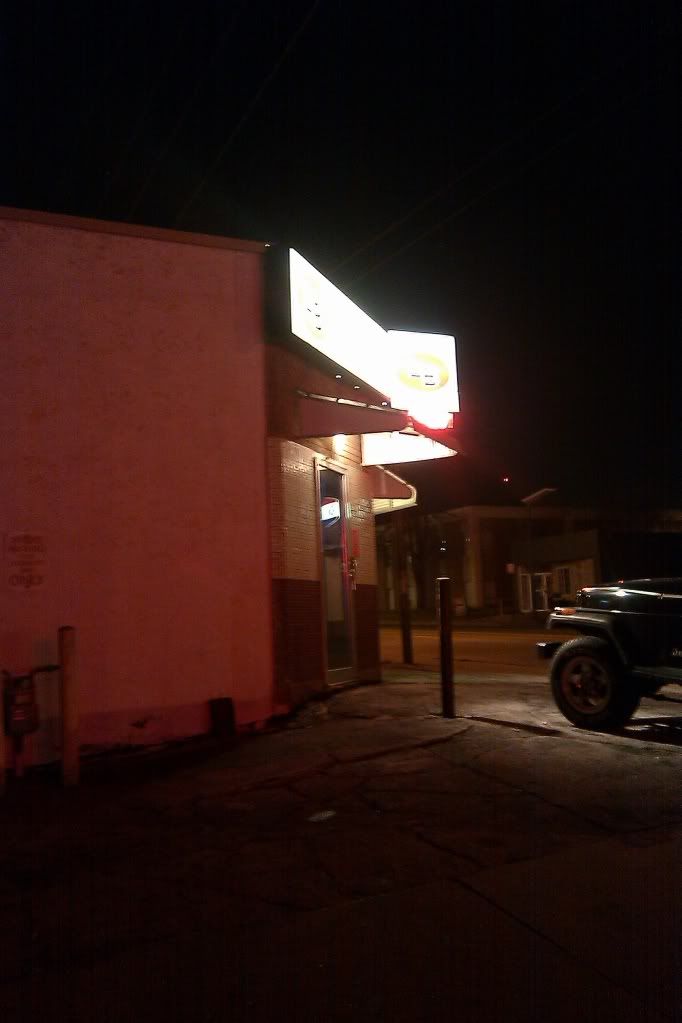 4556 Leavenworth Street
Omaha, NE 68106-1419
(402) 551-4850
I received a comment on our
Facebook page
that I needed to check out a place called the Leavenworth Bar from a guy who tends bar there on Sunday and Monday nights. According to his note, Sunday is "funday" at the place, so how could I not go and check it out.
This, however, was the first time I ever announced in advance where I was going to be. Part of the beauty of Hit That Dive reviews is that they are completely anonymous. No one (as a general rule) knows who I am, so they never know when I am doing my review. That way I get to see how people really run a bar and I can pass my findings on to those who are curious. So, let's see how this one goes knowing that my cover could be blown at any time.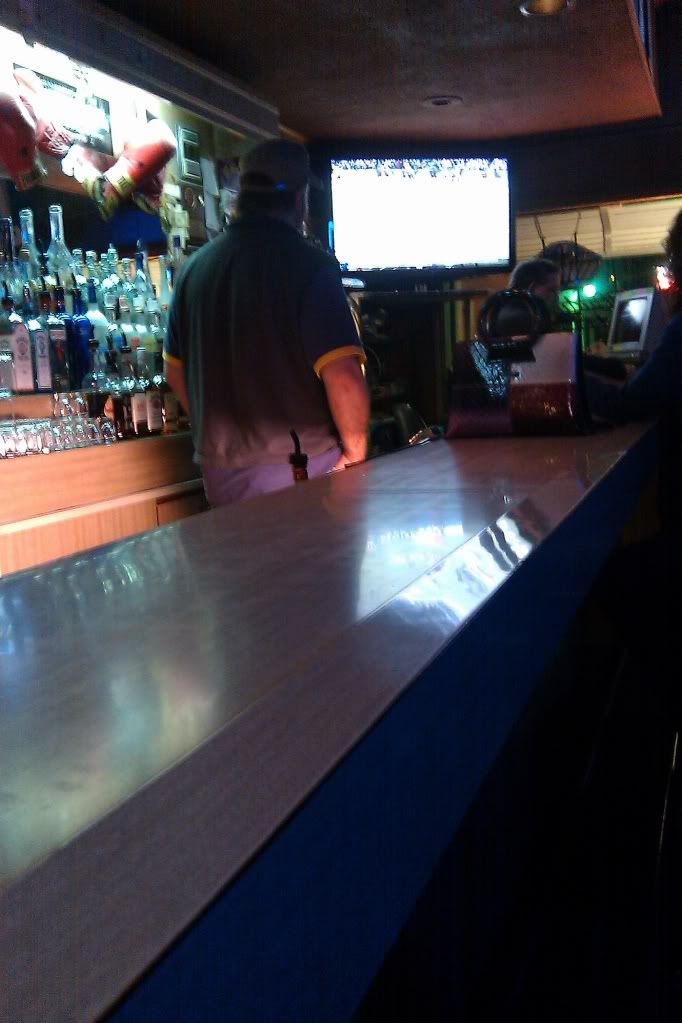 First Impressions
: Leavenworth Bar is a stand alone building that clearly has been around for quite some time. There was plenty of parking space, so I parked the car and walked it. Inside is a little better-looking than the outside, but this place screams dive no matter where you look…and that is just what I love! Although, if this is "Sunday funday" I had expected a few more people in the joint.
The Bar
: Exactly what you would expect…it's almost like a bigger version of drinking in someone's basement bar when you were younger, just on a larger scale. Eight beers on tap including the usual suspects but a few higher-end choices like Smithwick's and two tap handles that I didn't recognize. The bar has roughly 15 seats and there are eight sets of tables and chairs throughout. There's an old pair of boxing gloves hanging in front of the mirror behind the bar and some hockey and boxing memorabilia hanging on the walls. So far looks like a prototypical dive.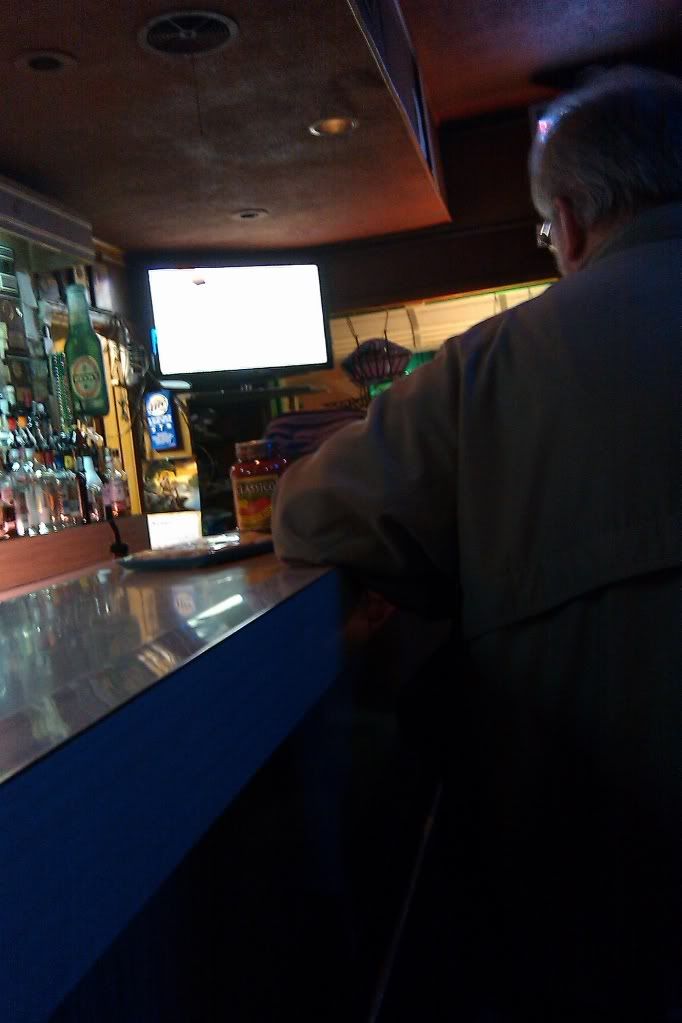 The Crowd
: A friendly mix of people. When I walked in there were four regulars sitting at the end of the bar, as well as a yuppie-ish couple that showed up. Later in the night two college dudes walked in to shoot pool and drink a few pitchers. I did however get to see my first fight! Not as good as you would expect, the male yuppie (complete with a preppy sweater) lost his cool with his phone and began slamming it off the bar and swearing loudly at it. Kick some ass dude…that phone had it coming! A bit of an odd scene in an empty bar on a Sunday night. (Angry yuppie 1 -- Smartphone 0).
Service:
Solid. What you would expect from a bar that clearly has a lot of regulars, me not being one of them. The longest my glass ever remained empty was less than 30 seconds. My bartender for the evening was Rob R. (the guy who got me here in the first place) and he knows his way around a bar. As it turns out, he's a bit of a local music legend from playing in several Omaha-based bands including one from the late 1990's and early 2000's named Janglepop…obviously he has been in a dive or two in his day. Friendly but not overly outgoing…he does seem to know each and everyone of his regulars. Maybe that's why they keep coming back, because it's sure not the prices!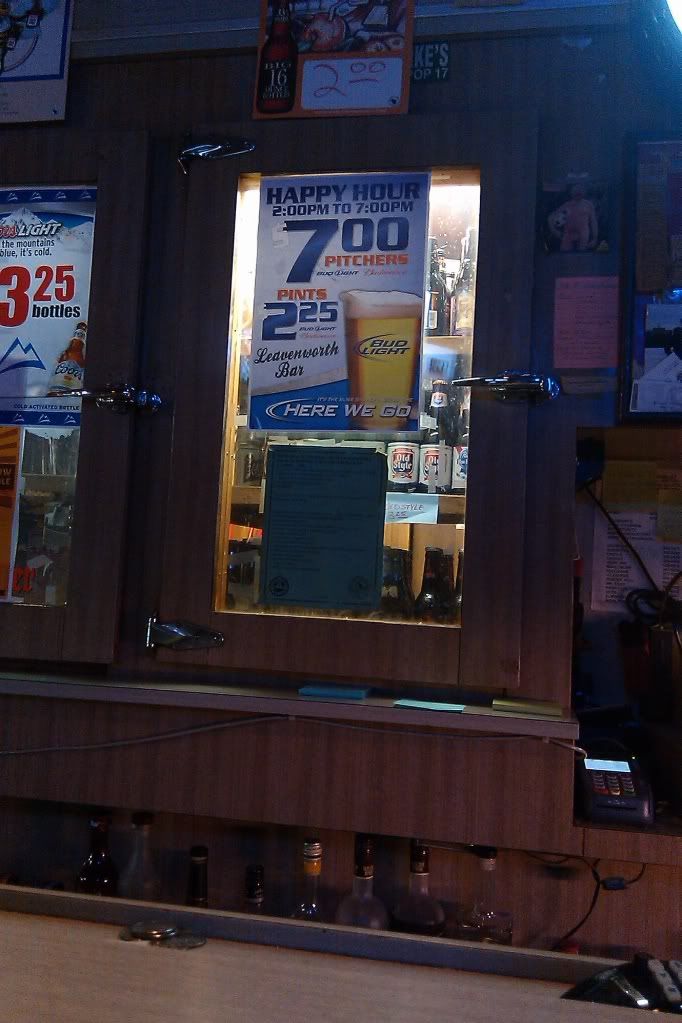 Prices
: I will start with the good. Stick with the specials if at all possible. Happy hour (that runs from 2-7) will get you $7 pitchers or $2.25 pints of Bud or Bud Light. They sell $2 Schlitz in a can all day and may have another special or two as well. But now the bad, a bottle of domestic beer will set you back $3.25 and a pint of Smithwick's (that's what I ordered) will set you back $4.25...each. Not good prices at all. I'm pretty sure I pay less than that at the Midtown Crossing Cinedine movie theater…a place I would expect to pay in excess of $4 a pint. Bring extra cash or show up already with a cheap buzz if you're goal is to tie-one-on here.
Food
: I saw a few bags of chips on a back wall by a refrigerator. That was it. There is also a Bronco's next door and the yuppie couple ran over there to pick up a burger and some fries to bring back…there did not appear to be a corkage fee for that convenience.
Entertainment:
Like I mentioned earlier there is a pool table along with a dartboard and jukebox…all fairly standard issue. There are five TV's, and as I can attest, it's not a bad place to watch a football game.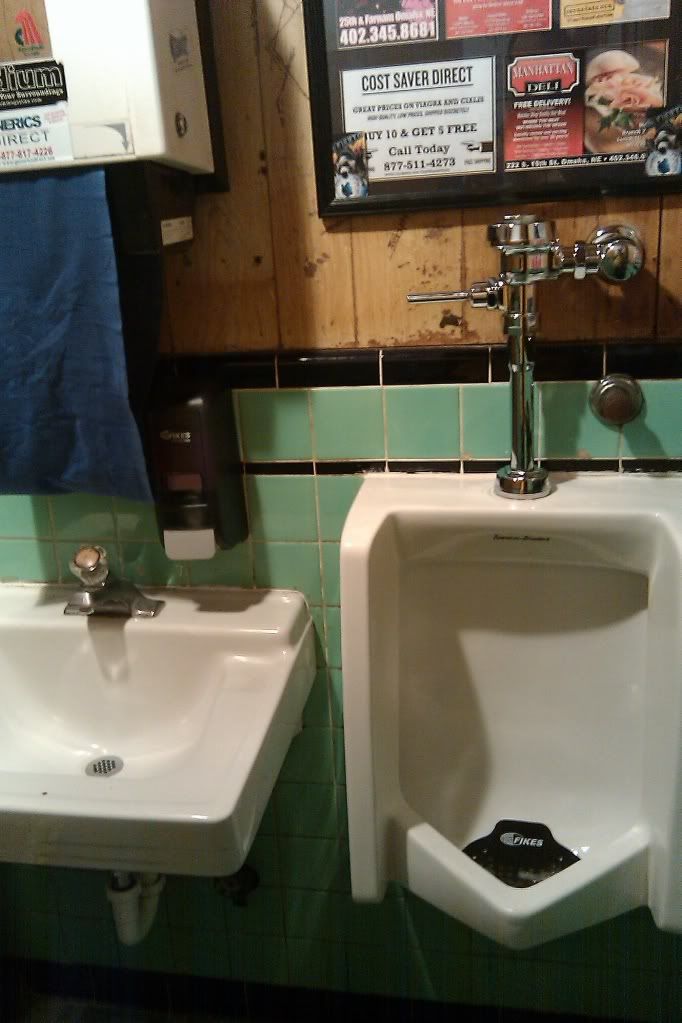 Restroom
: If you take a look at the
preview of Leavenworth Bar
, you will see just how crammed the mens room is. It's the size of a big closet…I couldn't even move back far enough to take a good picture of it. One urinal that is situated right next to the sink and one toilet behind a short wall with no door. Did I mention that there's a Bronco's next door?
Bartender Chat
: I'm not a regular, the Steelers were on TV, and Rob R. seems like an all business type of bartender so not a lot to report here. The yuppie couple next to me were easy to talk to about sports, so that consumed most of my chatting in-between commercials. I thought about revealing my identity, but did not want to somehow taint my review.
How Far Did My $20 Go
: Ugly. Four pints and a tip. I could have opted for Schlitz in a can and had nearly 10 of them, but it was a Sunday night and I was not in the mood to feel like shit on a Monday morning.
Final Impressions
: Not as great as I had hoped. Fine place, Rob R. is a well-traveled barfly, and the people in the Leavenworth Bar all seemed like good folks. But those prices…maybe that's a typical price for beer in that part of Omaha…but if that's the case why are drunk driving arrests on the increase? My only bummer of the night, I was the only one who didn't get a basket of peanuts placed in front of me. Again, maybe one has to earn them by being a regular, or maybe I just need to start brining my own when I do a bar review. In any case, stop by if you're ever in this area, but no need to go too far out of your way for this one.
Dive-O-Meter
5.5