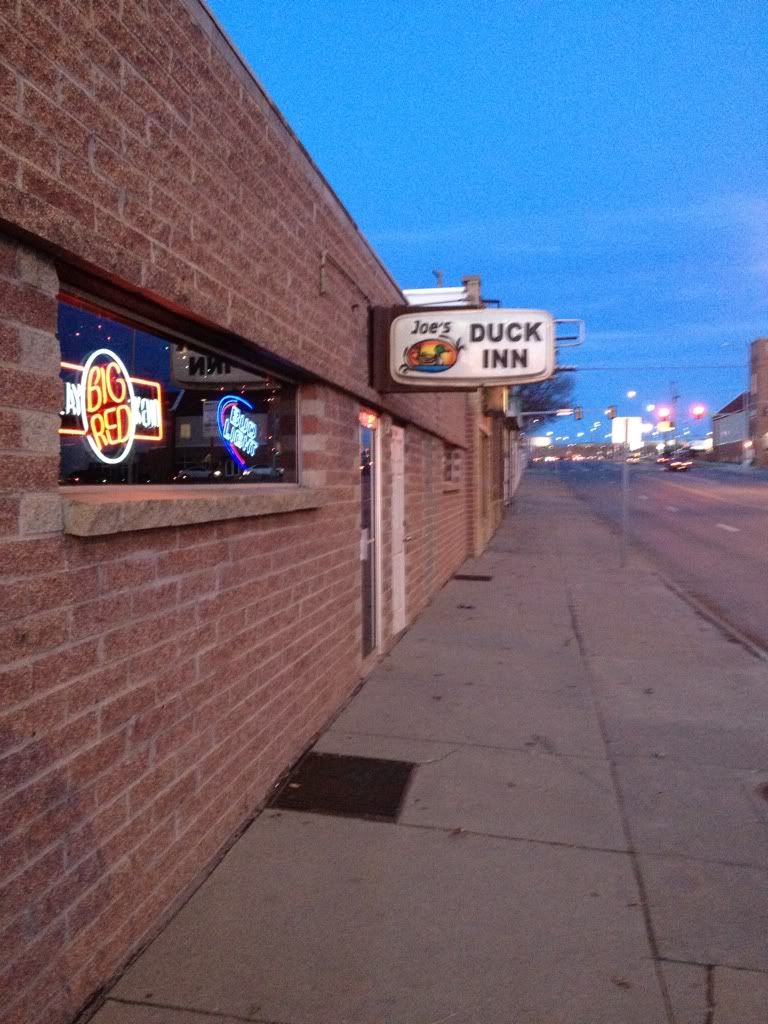 Let's duck in...shall we?
13336 Millard Ave
Omaha, NE 68137
(402) 895-9987
Talk about a bar that I've said "I need to stop in there soon" about a 1,000 times, it's this one. But, I may still have never stepped into Joe's Duck Inn, if it wasn't for the fact that the "New" Addy's made it impossible to find parking, and once I did, there was no where to sit at the bar. Note to self, a review of the new Addy's "Ultra Longue" needs to happen sooner than later…it is nothing like the old place. Not to be deterred, since I was finally able to escape the family for a few hours over the holidays, I got back in the HitThatDive mobile and made a b-line to Joe's Duck Inn.
Pros
: Great service, laid back atmosphere, made to feel like a regular immediately.
Cons
: A few douchy looking regulars stopped in for a bit.
First Impressions
: This is not what I expected at all. It's big, clean and looks like the kind of place I would come to on a regular basis. Not sure why I assumed this was going to be a real dump on the inside, but it has a cool 1980ish bar/lounge vibe going on. So far…good stuff.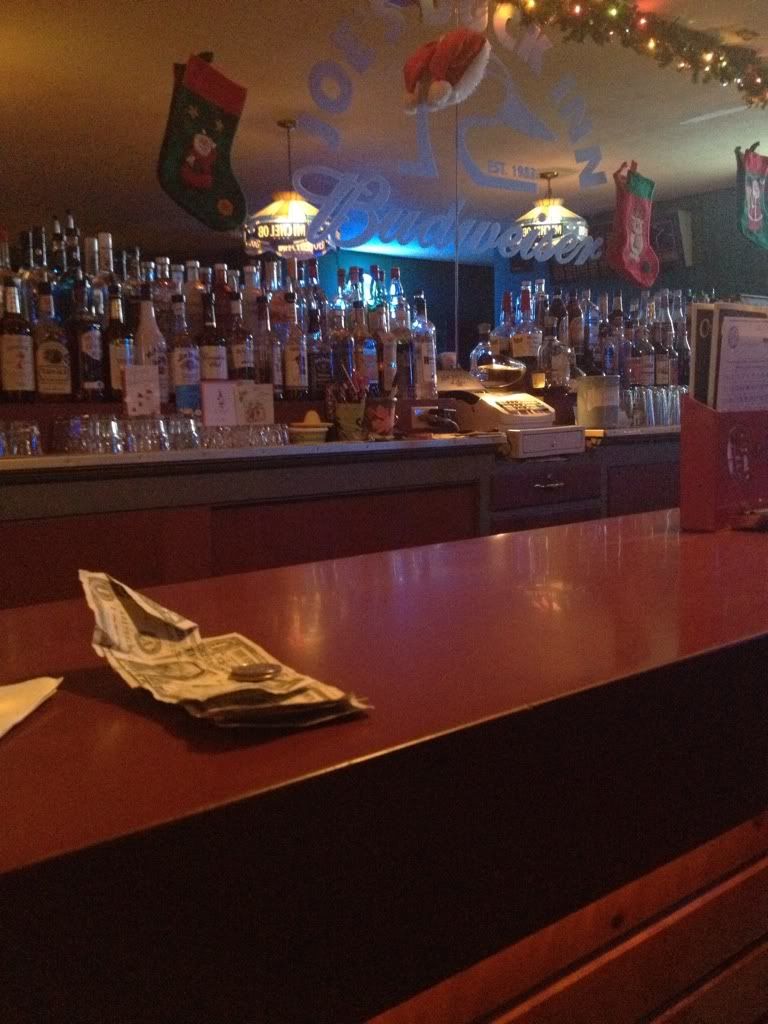 Drinking money
The Bar
: It says behind the bar that Joe's (that's how they answer the phone) was established in 1983…and my guess is it's not changed much in the last three decades. It's a relatively dark place, with light wood paneling all over the walls and the front of the bar. I counted roughly 10 stools at the bar (with plenty of room between each one) and 10 table and booths in the main bar area. There also is a second room with pool tables, shuffleboard, a pinball machine and an honest-to-goodness phone booth. This is the kind of bar you can hang out in for hours.
The Crowd
: When I got there at roughly 6:00 on a Friday night it was just me and older couple playing cards. Well, I thought they were playing cards from the noise but as it turned out, the old lady was addicted to playing strip tickets and the noise I heard was her ripping them open over and over (when she wasn't slugging Busch Light out of the bottle). Later in the night a well-dressed blond walked in and was met by her douche of a date. A few "gansta" wannabes stopped in looking for a buddy, and a party of hard-drinking United Rentals guys were on the way…so let's assume you can expect a mixed bag here.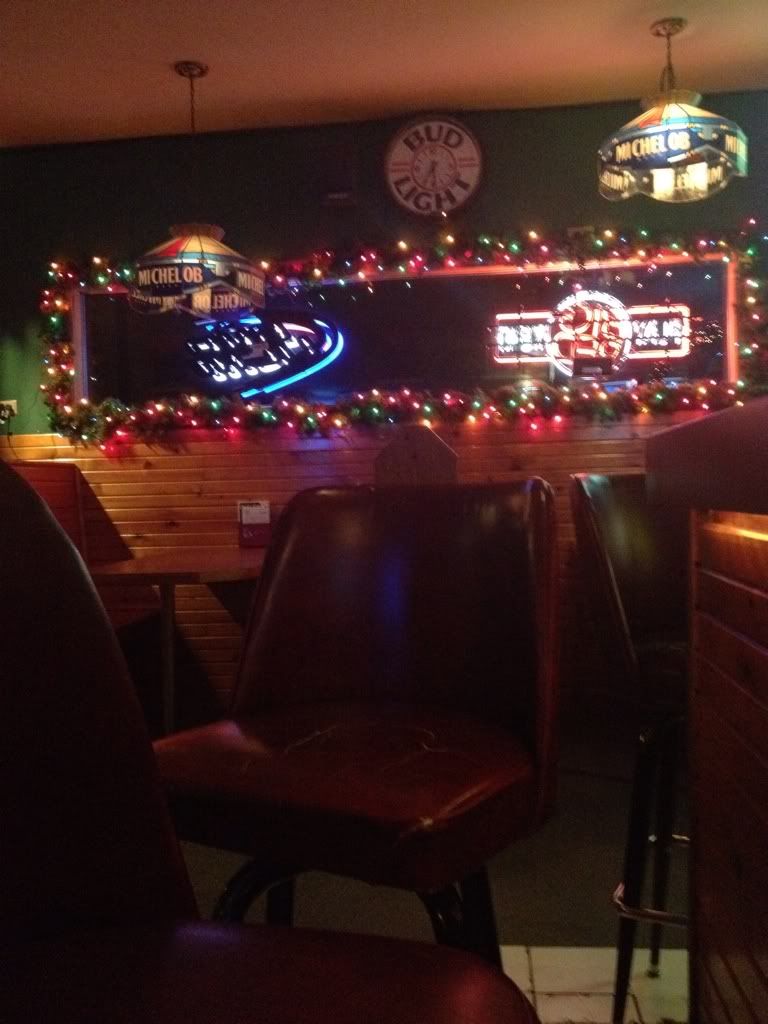 Festive time of year
Service
: One woman working behind the bar who made me feel like a regular long before I ever took a seat. My beer was never empty, my mug was ALWAYS filled to the top and the mixed drinks she was pouring looked to be good and strong. This is how to be a bartender folks…it's really not all that difficult. Well, I take that back, it must be difficult…most bartenders seem to spend more time sending texts than waiting on customers these days.
Price
: I was drinking beer from a good old-fashioned beer mug that was setting me back $1.75. I did read somewhere that their "mini-pitchers" are a good deal as well…so keep that in mind. I think I hear heard that a Jack and Coke was $4.50…and keep in mind…the drink looked to be
JACK
and coke. So, good enough prices for me. I didn't see a single sign for happy hour specials, so I can't be a big help on that one.
Food
: Assorted chips behind the bar and a few gumball machines near the old school phone booth that sell peanuts and other assorted nuts.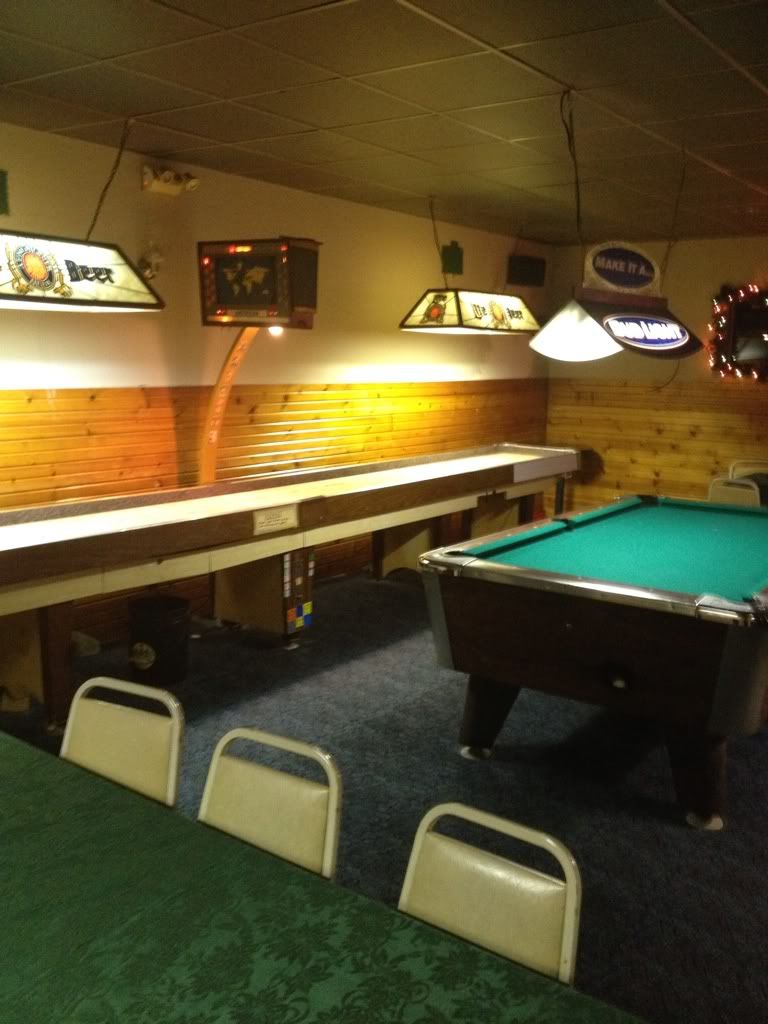 Rack 'em!
Entertainment
: There is a good variety of things to do if you're the type that can't sit down including the aforementioned pool tables, shuffleboard, pinball and a dart board. Also, they have the NFL Sunday Ticket and four HD TV's to watch the games on. I think I saw a jukebox there as well but the only sound the night I was there came from one of the awful college bowl games of the season.
Restroom
: Small but clean. I always seem to get a laugh out of public restrooms that just have your regular old toilet just sitting there. On the upside, they're not a long walk from your barstool.
Bartender Chat
: Like a great bartender should do, we talked about a little bit of everything but didn't really talk about anything at all. The world is running thin on hardworking bartenders who know how to make small talk without dumping all their baggage on their customers.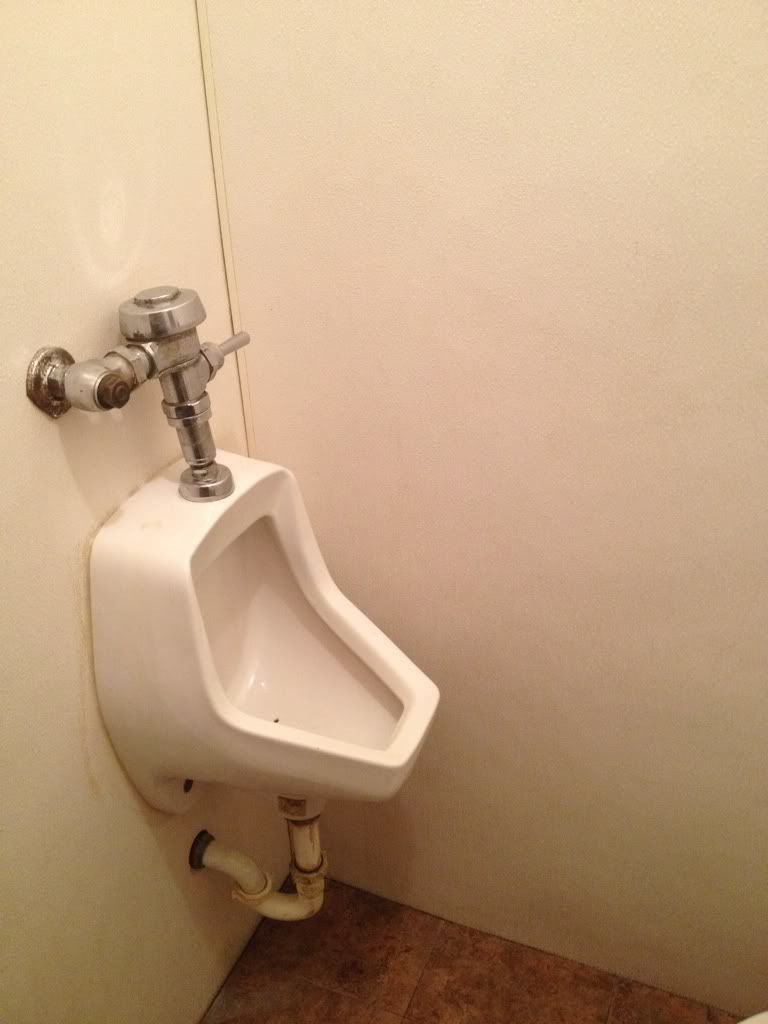 One at a time
How Far Did My $20 Go
: Not bad actually, twenty bucks will get you 10 mugs of beer in a
Cheers-looking beer mug
…minus all the foam that
Sam Malone
used to pour for you. Again, that's how far MY $20 got me, but I'm not sure of what the happy hour prices are so can one of the Joe's regulars give me a hint about the other prices?
Final Impressions
: There's no doubt that this is a good place to hang out for the night with a group or friends and be made to feel like a regular from the minute you walk in the door. I really have no complaints about this bar at all, but I just feel like it was missing something (but I have no idea what) the night I was there. Maybe a few more people when I was there would make the place seem even better? Not sure…in any case if you get the chance
HIT THIS DIVE!
Dive-O-Meter
7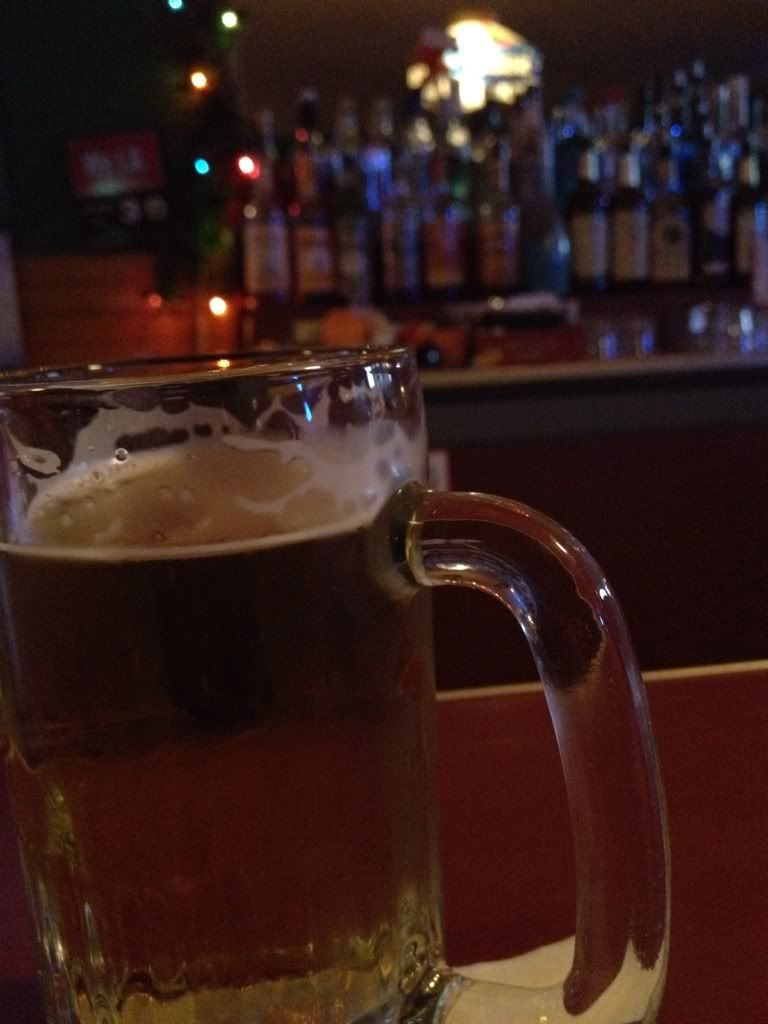 Cheers to a "Cheers" beer mug.