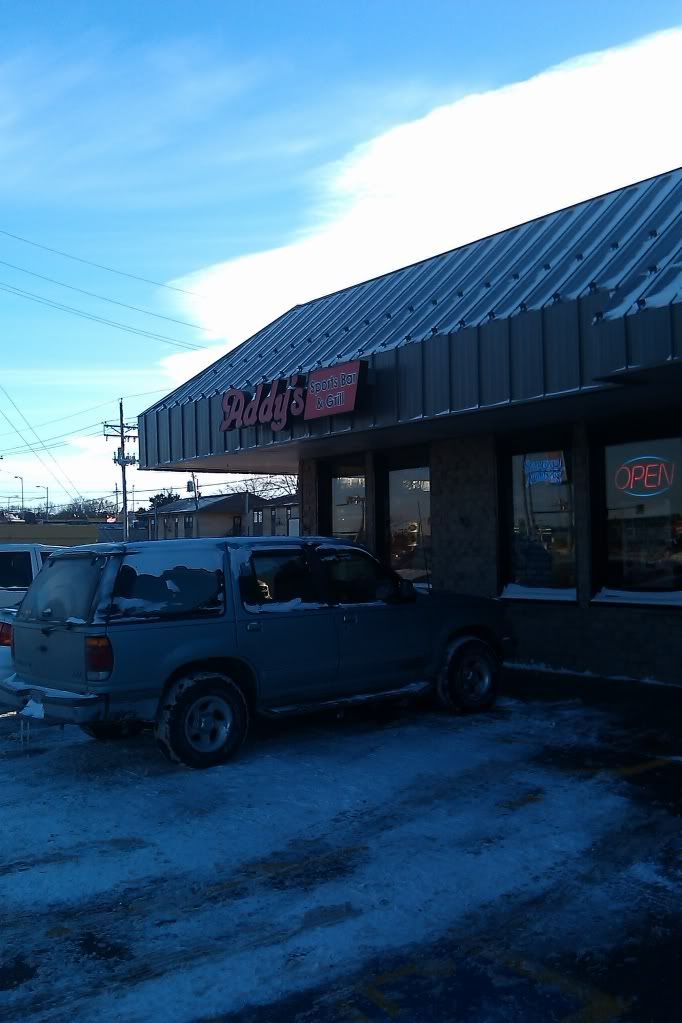 Home of great wings in Omaha
13806 P St
Omaha, NE 68137
(402) 991-2663
There are several things I can never seem to say no to…cheap beer, great wings and Pittsburgh Steelers football. OK, maybe the list is a bit longer than that, but those three things are all in my top five. So, imagine my surprise when I learned I could get all of those things under one roof at a bar called Addy's in Millard. After being cooped up at home for a few days because of the winter storm du jour, I took my first opportunity to check the place out.
First Impressions
: Now THIS is a sports bar. When did sports bars go from cool hangouts to gigantic bars with VIP sections and douche bags drinking white wine while checking their portfolio on their iPhone? It even reminded me of bars my parents would take me to in Pittsburgh when I was a kid. Yes. My parents took me to bars…long story.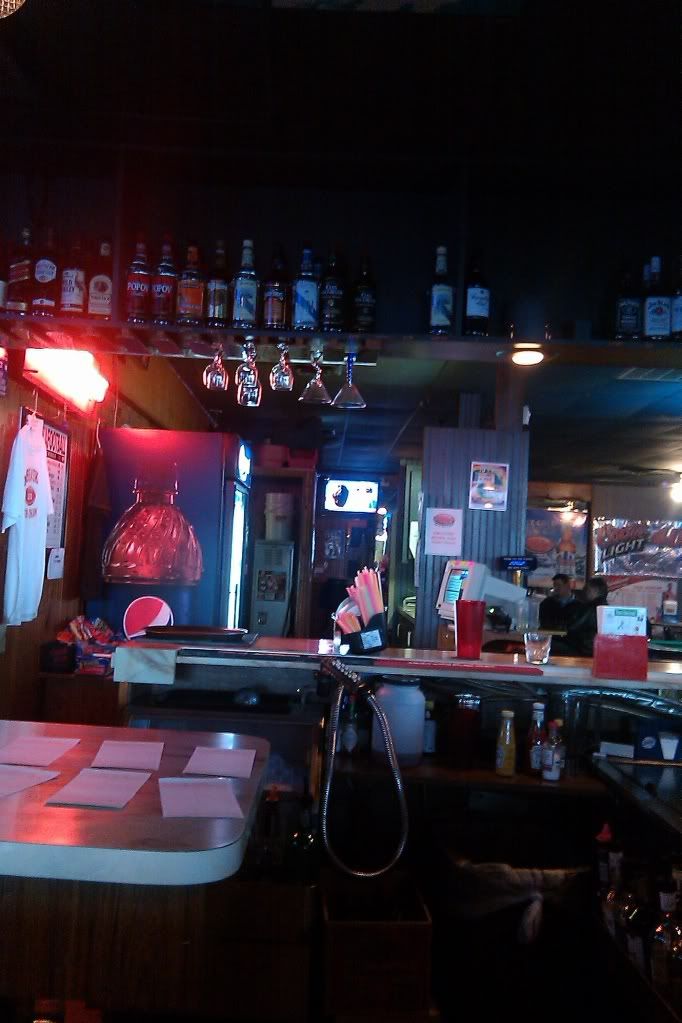 No frills. Great bar.
The Bar
: A rectangle-type bar where the boozers can sit on three of four sides. It seats about 20 people, but because of its shape, you can have a conversation with just about anyone sitting there. There are a decent amount of tables all around the room, which makes it look like a good place to eat OR watch the Steelers (and/or the Huskers...this is Nebraska after all). Behind the bar there are six beers on tap of the usual fare and a fully stocked bar…not like that should be a surprise to anyone. I would call this bar almost intimate… and I'm not sure I ever used that word before.
The Crowd
: It was a COOOLD Wednesday night, but even with less than great weather, there were a mixture of old drinkers and younger dudes that one day aspire to be older drinkers. Know your facts if you want to talk sports with the regulars here. Even though I'm not a regular, those that are made me feel right at home as soon as I sat down. This is a mixed drink kind of crowd who are not afraid to bust the chops of the wait staff. Which seems to be fine with the wait staff, because they were eager to bust someone's balls right back…in a good-natured way of course.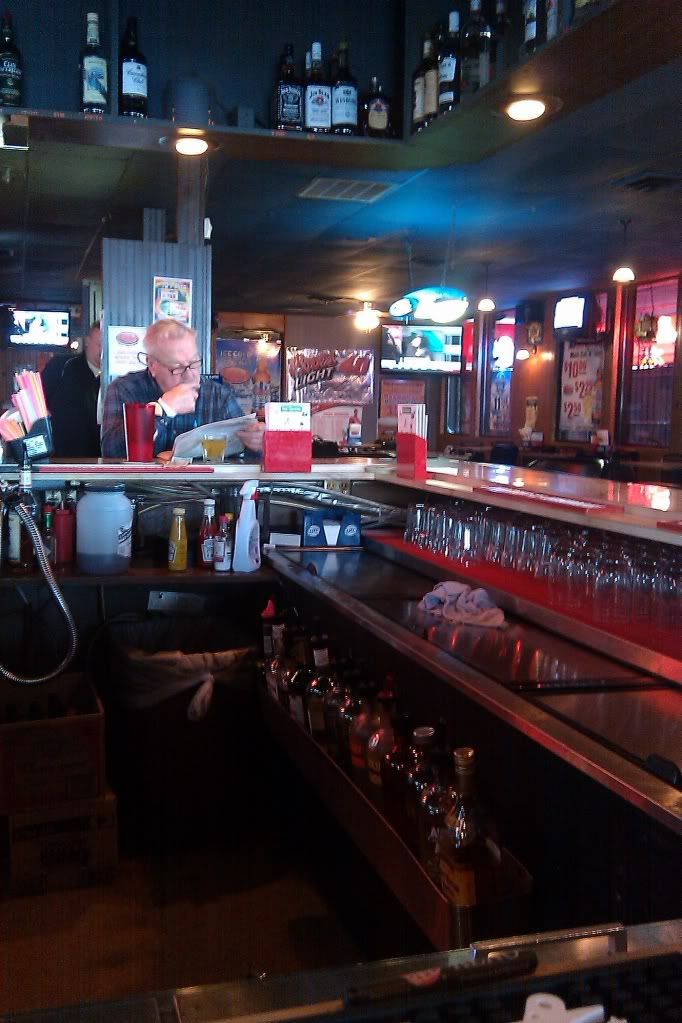 Reading the sports page no doubt
Service
: I must have been there at the shift change, because I had two different people that waited on me from behind the bar. But, no matter who was working, the service was great. Quick with the refills and even checked to make sure the wings were good…more on those in a bit.
Prices:
I was there during happy hour, and I have to say, I was digging the prices. A "fish bowl" of domestic beer was $2.50. A pint was only $2 and a pitcher was $6...a pitcher for six bucks…I've paid more than that for one beer in an "upscale" sports bar before. I never did catch how much the mixed drinks were, but I can only assume they are as reasonably priced as the beer was. Even if they're not, order a $2.50 fish bowl for crying out loud!
Food
: They have a full menu, but I never looked at it. I was there for one thing only, the promise of great wings. Addys did not disappoint. It starts with how they make them…one batch at a time. They take longer to make that way, but who cares? Kick back with another drink and talk sports…they are worth the wait. The wings are tossed in an authentic buffalo sauce and are WAY better than what you get at BW3. Are they the best wings in Omaha? You could easily make that argument.
Cheap happy hour beer
Entertainment
: Standard pool table, Golden Tee Live, jukebox…it is a sports bar after all. I lost count, but there are at least 10 TVs around the place. Should you come here to watch sports? I sure would.
Restrooms
: Clean. Small . Useable. Be warned, they are not where you would think, they are near one of the two doors into the bar, and not by the middle of the bar as I assume they would be. Just FYI…
Bartender Chat
: Nothing out of the ordinary here, the bar staff seems happy to run a great bar and let the regulars take care of the bar babble. What topics did we cover at the bar? Pete Rose, the Husker recruiting class, Bo Jackson, Darin Erstad, baseball from the 1970's and football from this season to name just a few.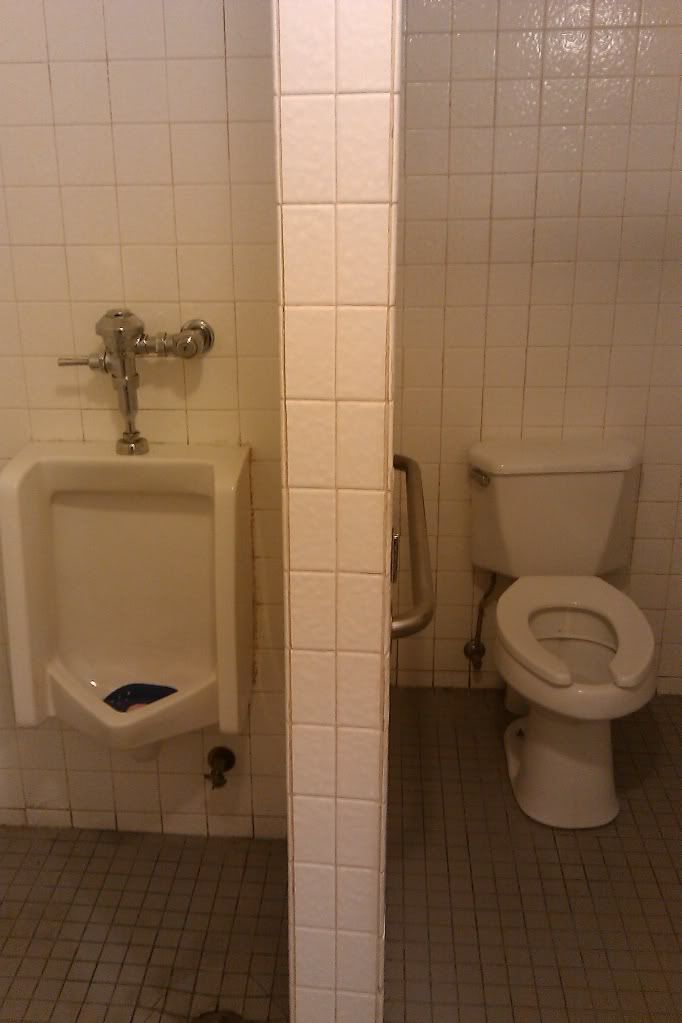 Small but useable
How Far Did My $20
Go: For a grand total of $15.12, I had three fish bowls and an order of killer wings. I left a decent tip and still came in right at my twenty dollar budget…nice prices Addy's!
Final Impressions
: Much like the Pittsburgh Steelers, this is a old school, throwback kind of sports bar. Addy's seems to attract an out-going blue collar crowd who are there to talk sports, have a few drinks and enjoy the fact that they're in a bar with other people that have the same interests… that's what sports bars were at one point in time. Throw in great wings and cheap happy hour prices and you can not go wrong here. I know I will be back soon, I'm already in the mood for some wings!
HIT THIS DIVE!
DIVE-O-METER
8.5
Great regulars at Addy's