Yep. This is an Irish Bar
4322 Leavenworth Street
Omaha, NE 68105-1032
(402) 554-5805
While compiling my list of Irish bars to check out before St. Patrick's Day, I quizzed my insurance guy (and avid HitThatDive reader)
Bob Speck
about where he would go for a few pints. He suggested I make a trip down to
Barrett's Barleycorn
…why didn't I think of that first? Good call Bob. It was a Saturday night and I figured that I should bring a designated driver too. Knowing that most of my drinking buddies were busy, I graciously asked Ms. HitThatDive to join me…and promptly handed her the keys.
First Impressions
: The parking looks like it can be a bit of an issue, but I was able to find a spot on the right side of the building. At first glance, the place seems pretty friendly and pretty busy for early on a Saturday night. Not sure that I would call this a "pub" it's more like an Irish BAR and grille…but no big deal…looks like a good little place.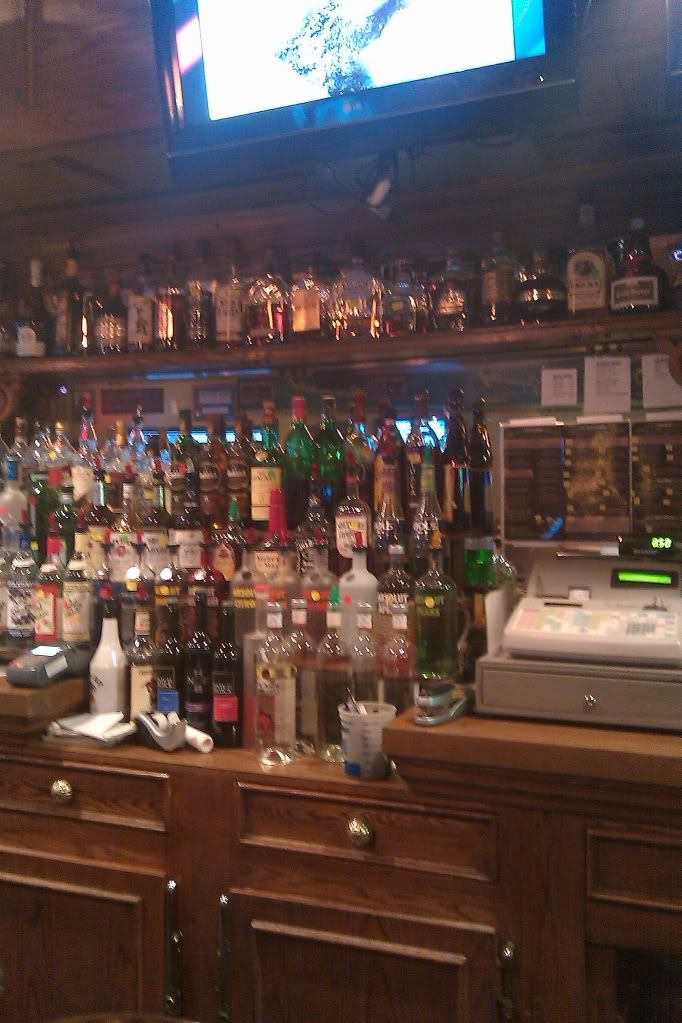 Plenty to choose from

The Bar
: Located on the left side of Barrett's, the bar is long and seats roughly 15 people. There were a few people seated there, but it was easy enough to grab two places to sit. There are 15 or so tables around the room, with plenty of people sitting at them. All the tables along the side wall have funky table lamps on them adding a bit to the Irish-themed decorations. 15 draft beers are available including Guinness and Harp, meaning that I can get a real Half and Half NOT a Black and Tan. Who knows the difference? Anyone? Bueller…Bueller?
The Crowd
: It's mostly a younger Creighton-dressed group of people with a few tables of older people here and there. I asked Mrs. HitThatDive how she would sum up the crowd in the place, after looking around for a bit she stated that "it was mostly drunk 20 somethings sitting around with a few intellectual 50 year olds thrown in for good measure." There were a few hammered/dejected Jays fans sitting at the bar dropping the F bomb like two 11 year olds who just found out they get a huge laugh using the word "boobies" over and over. And, at some point in the evening, a family with a baby in carrier even showed up for dinner and seemed to be regulars. Nice mix of people, but I'm sure as the night goes on, the crowd gets younger and louder.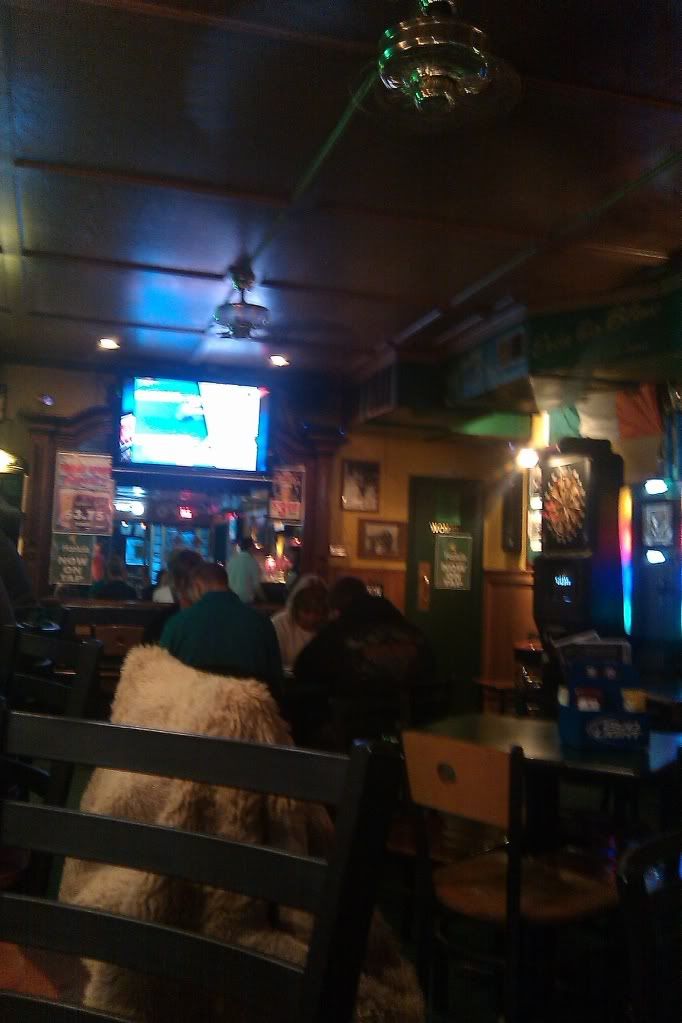 Bummed crowd after a Jays loss
Service
: As evidenced by my trip to
Leavenworth Bar
, this area of town seems to be home of hard working , no nonsense bartenders. Two dudes behind the bar, and a Justin Bieber-looking guy working the grill. Need a drink…boom…there is was. Want to order food…they're right there. Want to try a sample of something called
Hopluia
…there's one on the way. On a side note, this is just me, but there is no need to sample Hopluia…not sure how I would even describe it? On the other hand, give it a try and tell me what YOU think it tastes like.
Prices:
Keep in mind I was coming to an Irish place so ordering anything but an Irish beer was out of the question, but ouch, each Harp cost us $4.50 a pint…so much for a buzz with two of us drinking from my 20 bucks. I saw only one sign for drink specials and that was for PBR, something I was not in the mood for. Their webiste states they do have drink specials, and I noticed during a quick scan of their Facebook page that they had a good special on 20 ounce Bass and Guinness a month or so ago. Make it a point to ask for specials when you sit down, that's unless you have no issue with nearly five bucks a pint. If you're a regular here, let me know of any specials that I'm missing so I can update this as needed. Gracias!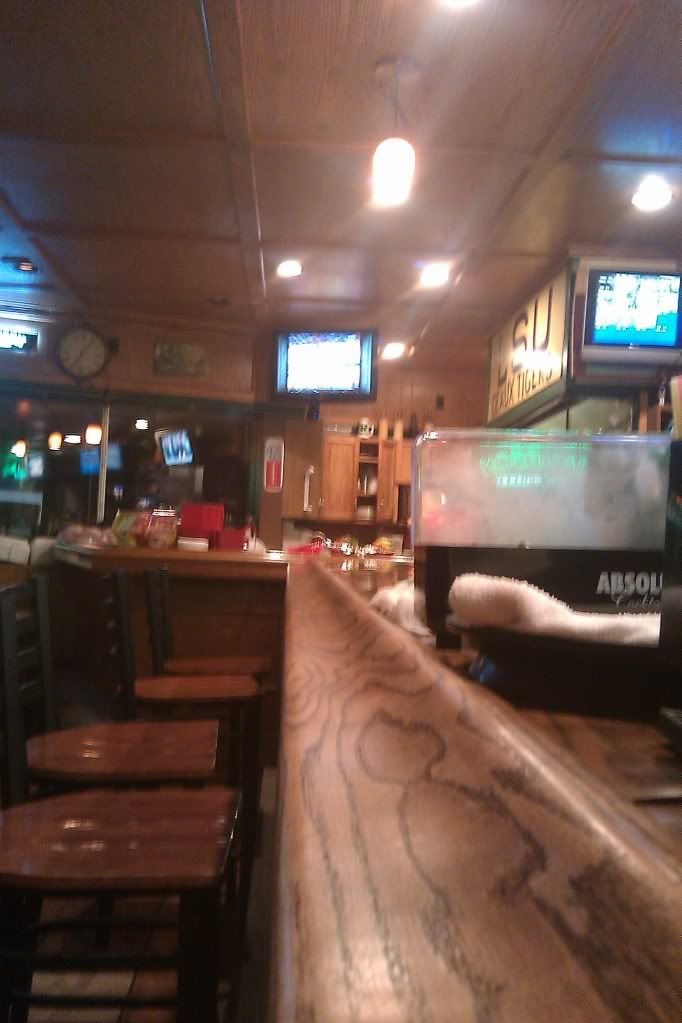 Looking right into the kitchen
Food
: A full menu of good-looking bar food. I don't really review food, but the prices were good and portions were huge…you will get what you pay for here as far as the food goes. I did also notice that they do a fish fry on Fridays during Lent…I loves me a good fish fry!
Entertainment:
Standard issue dart board, golden tee and a jukebox. In a bit of an oddity, Barrett's was one of two Irish bars I visited on this night that also had an outdoor sand volleyball court. I never really associated Irish bars with beach volleyball, but maybe I just don't go to the right kind of places.
Restrooms
: Small but not too awful. Clean-ish, not too "fragrant" and cleaner than most I have seen lately.
Bartender Chat
: I just had to ask about Hopluia and who in the world drinks it? Apparently there is a bit of a myth (or maybe it's true) that they brew the stuff with a touch of hemp…so I was told that this seems to appeal to the dope smokers in the crowd. A quick Google search did not turn up any proof that this is a true claim, I may need to check
Snopes.com
next. I don't rate beer either, so here are the reviews from
Beer Advocate,
it gets a B-B+, so most people that drink it seem to like it…huh?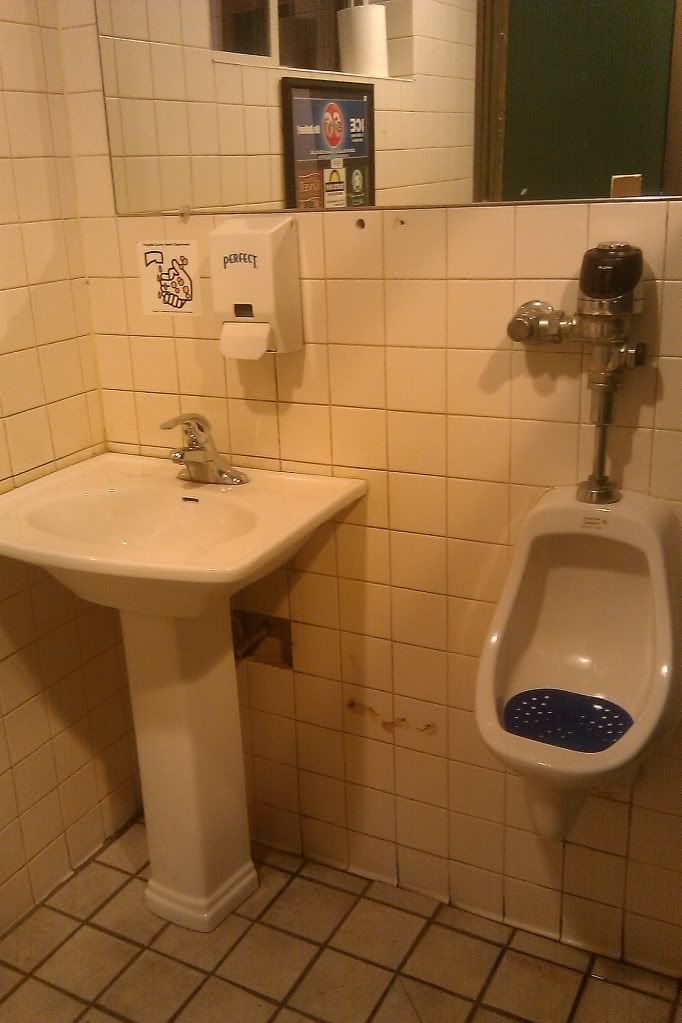 Not awful
How Far Did My $20 Go
: This does not factor in the price of the food, I have a separate bank account for that, but let's just say not too far. Twenty bucks got us exactly four pints of Harp, that's a bit steep, but seemingly in-line with what I have paid in this area before. I was hoping for closer to $3.75 (maybe $4.00 knowing the area) but then again I'm cheap and usually bitch about anything over the price of three bucks!
Final Thoughts
: This is a neat place that seems fine enough for a family to have lunch or for a group of drunken college kids to hang out until two in the morning. They have a separate place called Castle Barrett for parties and big crowds (that I'm assuming will be here for St. Patrick's Day) so add this one to your list when you're in the mood for an Irish-themed place. I wasn't wowed by any one aspect, but Mrs. HitThatDive and I both really liked the place and vowed to come back the next time I need a designated driver and we were in the area. HIT THIS DIVE.
DIVE-O-METER
6.5
(Blogger's note, I rarely do this, but after thinking about it...I gave this bar too high a score. So the original 7.5 has been readjusted to a run-of-the-mill score that is more accurate in my book.)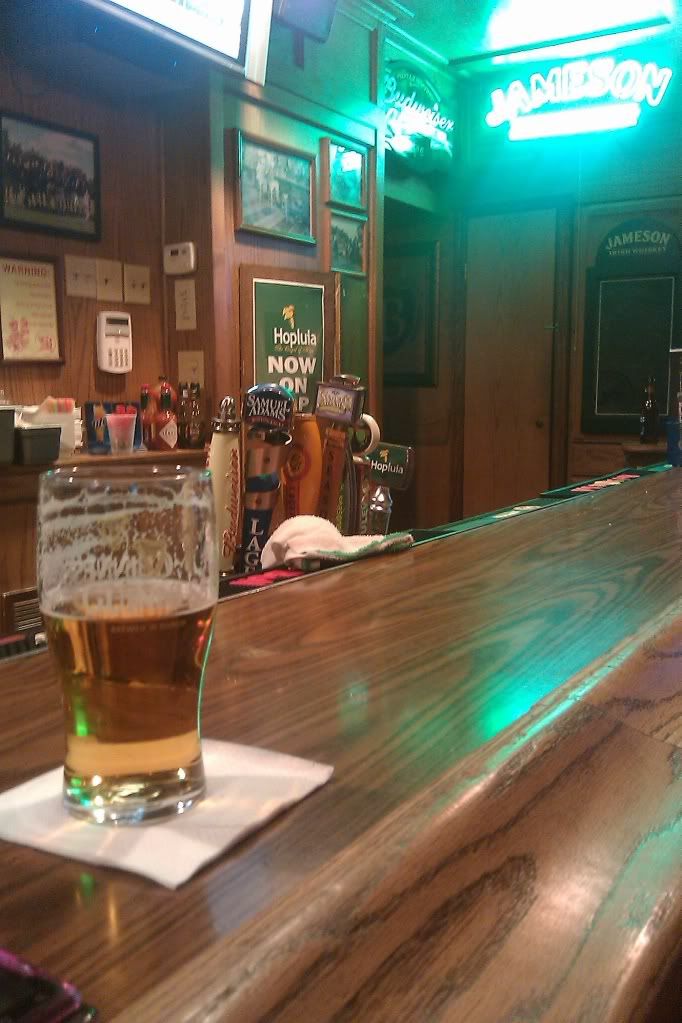 It did not go to waste