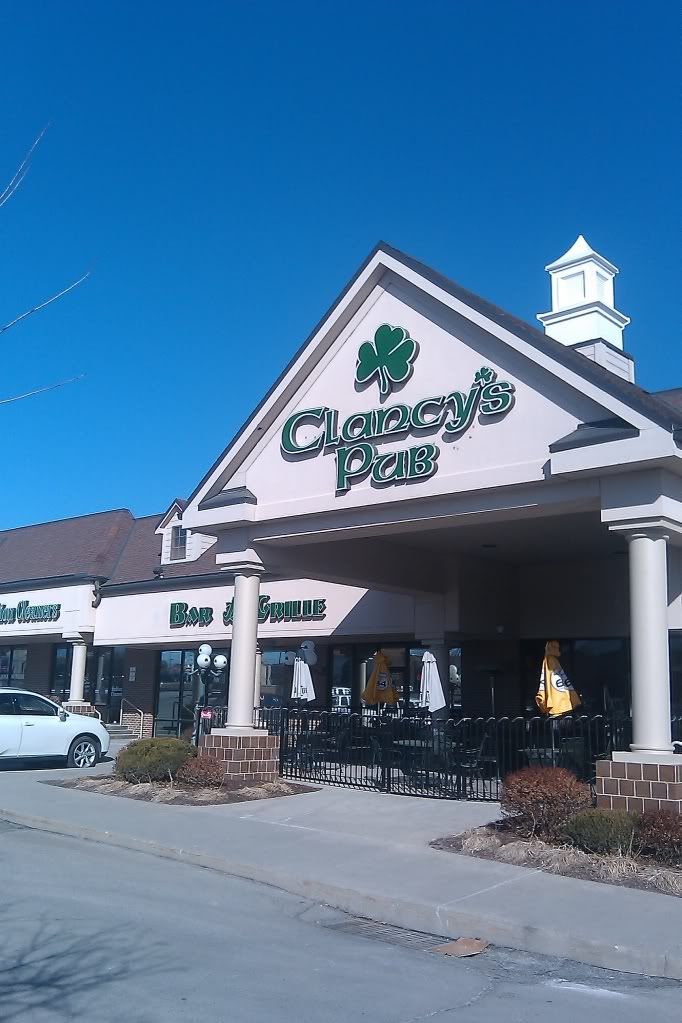 Don't let the shamrock fool you
2905 S 168th Street
Omaha NE 68130
(402)505-4400
My search for great Irish bars in Omaha took me Clancy's, well one of the Clancy's there's more than one (but not as many as there used to be). In fairness, I've been in this one twice before (usually to have a few afternoon Bloody Marys) and never walked out all that impressed. Hell, I even spent part of last St. Patrick's Day here at their annual drunkfest in the parking lot out front…and don't really remember liking it or not that time either. So, with that as the sum of all my experiences in Clancy's, I figured why not give it one more shot.
First Impressions
: It took a while for my eyes to get adjusted from the cloudless sky, to the very dark (even in the afternoon) bar area. Once I could see through my squinting (not from being drunk this time) I was amazed that there was not one seat to be had at the bar…which is pretty damn big to begin with. But one thing is evident, this is an "Irish" bar in name only. Otherwise, it's pretty much a sports bar.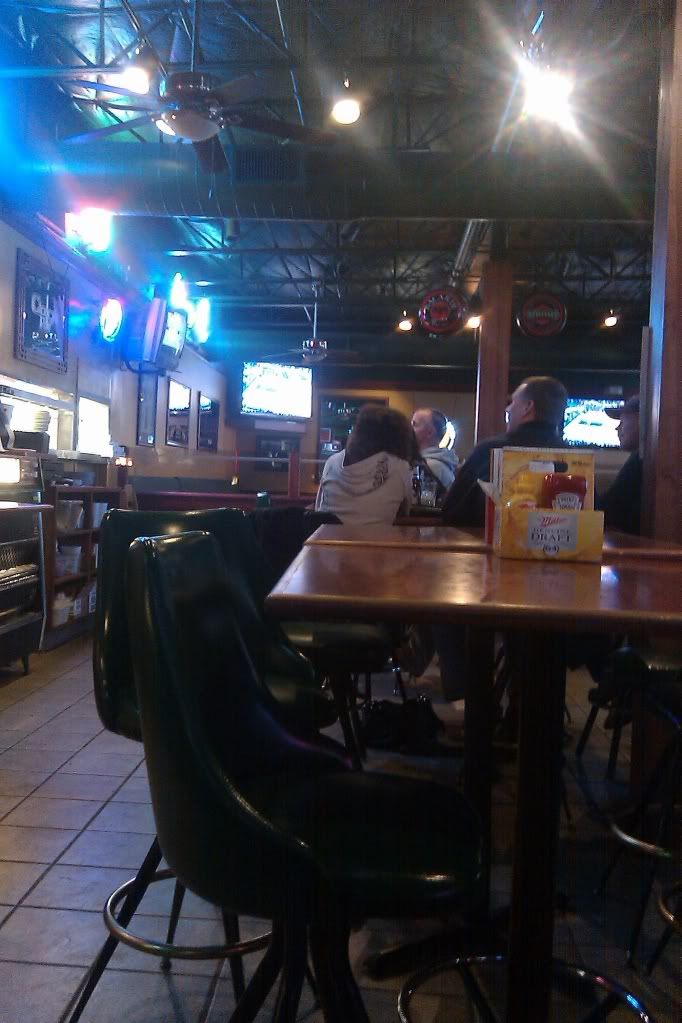 Big "pub". Nice people
The Bar
: Like I said, the bar itself is pretty big and can seat at my count about 25 people. The room is huge and is sort of split into two areas (with the one part looking more like a place to eat) and there are easily 20 or more tables throughout the entire bar…make that "Irish" pub. They have 10 run-of-the-mill beers on tap, 20 or so bottled beers (including my newest swill beer of choice Grain Belt) and enough bottles of UV Vodka for an entire sorority to get hammered before dinnertime. In fact, from where I was sitting, the entire bar smelled like one big Jager Bomb.
The Crowd
: I counted at least 30 people when I walked in the door…and this was a Saturday afternoon with pretty nice weather for March I might add. Most people seemed to be there to watch Creighton choke in their tournament game, but those who were just there to drink were made up of mostly unremarkable middle-aged bar flies. A seat opened up next to two women in their 60's (I'm guessing) and they used language that was foul enough to make
ME
cringe. Good work ladies, you're grandchildren must be very, very proud.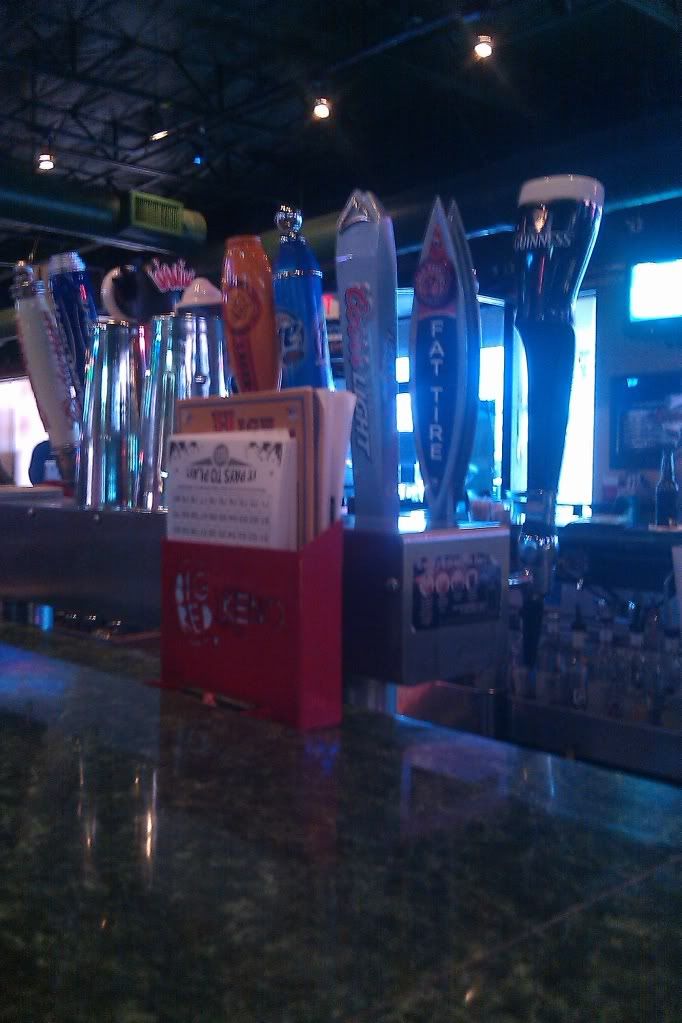 Not awful choices
Service:
One bartender and one waitress for the entire place. And let me say this…they were awesome! Why is it when I go to Starbucks there can be 6 people behind the counter and it takes 15 minutes to place my order? Starbucks needs to take a few tips from these two at Clancy's because no one ever waited for a drink no matter where they were sitting in the entire bar. Oh, did I mention that they were both cute and friendly as well? Again I have to ask, was is service this good so hard to find anymore?
Prices
: It was only the afternoon, so domestic beer is the right call in this situation. I didn't see signs anywhere for drink prices, so I was shocked to learn that I was paying $2.00 a draft. I was convinced that they were going to be at least $3.50...if not more. They do a happy hour Monday-Friday that gives you a $1 off all drinks…and a reverse happy hour that starts at 11 PM most nights that gives you the same deal. I followed a sign on the bar that said to text to a number to learn about any current specials…that did not work at all. You may want to look into that Clancy's.
Plenty of room to sit
Food
: They have a full menu, and pretty good smelling food. I had just sucked down an order of wings from
Oscar's
, so I did not have any intentions of eating more here.
Entertainment
: There are 10 TVs well-positioned around the entire "pub", so it's pretty easy to watch a game here. Much like everywhere else these days, they have a dart board and the now ubiquitous Golden Tee Live. Once the game was over, they were playing classic rock through a good sound system that gave the place a nice vibe. And, they even have those play-at-your-seat trivia games that usually are good at sucking me in for at least two more beers that I hadn't indented to order.
Restroom
: This is probably the most Irish-looking part of Clancy's because it's painted "
Shamrock Shake
" green. But for the most part it was clean and big, and takes you right past a breathalyzer testing machine. These things are a really bad idea in bars, but more on that some other time.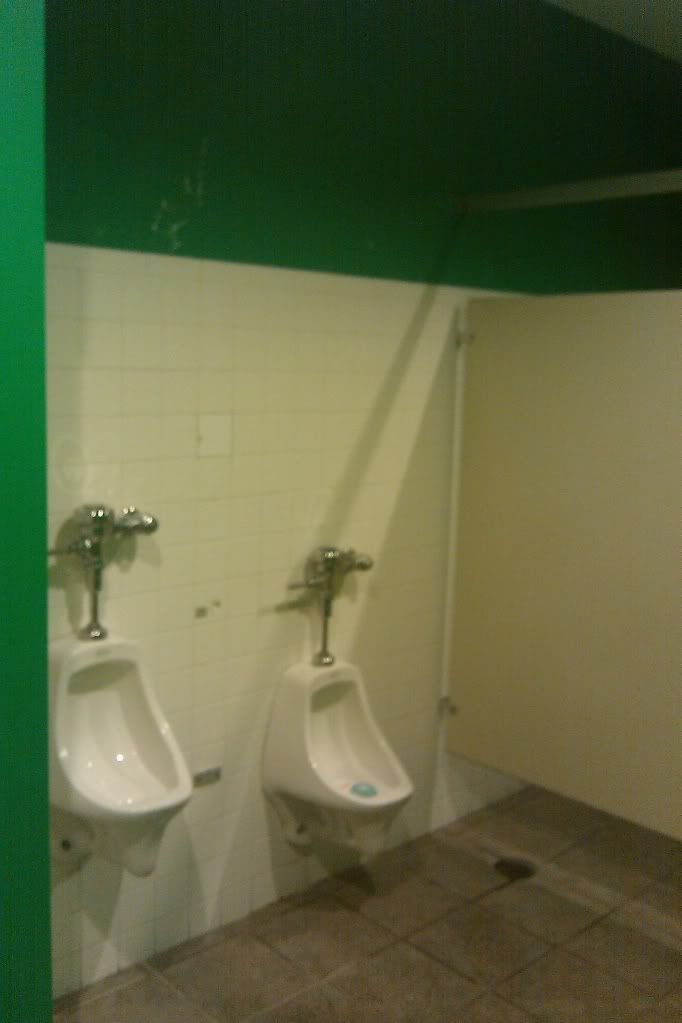 The most "Irish" part of Clancy's
Bartender Chat
: Here's how efficient my bartender was, she was able to keep the drinks flowing for a crowded bar and still have time to help a few of us out with a game of electronic hangman that we were playing to kill some time. Now we didn't really talk about all that much, but who cares, bartenders that work this hard don't have a lot of time for small talk. She was always ready to ask "Can I get you another?" long before I ever needed to ask.
How Far Did My $20 Go
: How does 10 pints of domestic beer sound to you? I was never able to figure out if this was the everyday price, or if it was some type of special because the Jays game was on. On the other hand, I don't care because I love cheap beer!
Final Thoughts
: There is nothing Irish about Clancy's except the Shamrock in the logo and the green restrooms. But, I was surprised at how much I didn't mind spending some time here. Keep in mind that I wasn't here at night, but for a place to watch some basketball and suck down a few cheap beers, you can do way worse. Who knew?? Hit This Dive.
DIVE-O-METER
7

A few additional notes: If you're coming for St. Patrick's Day, be prepared to pay a cover charge to get into the parking lot. And, if you get here around 2:00ish, they have live bagpipes that are pretty cool to see

.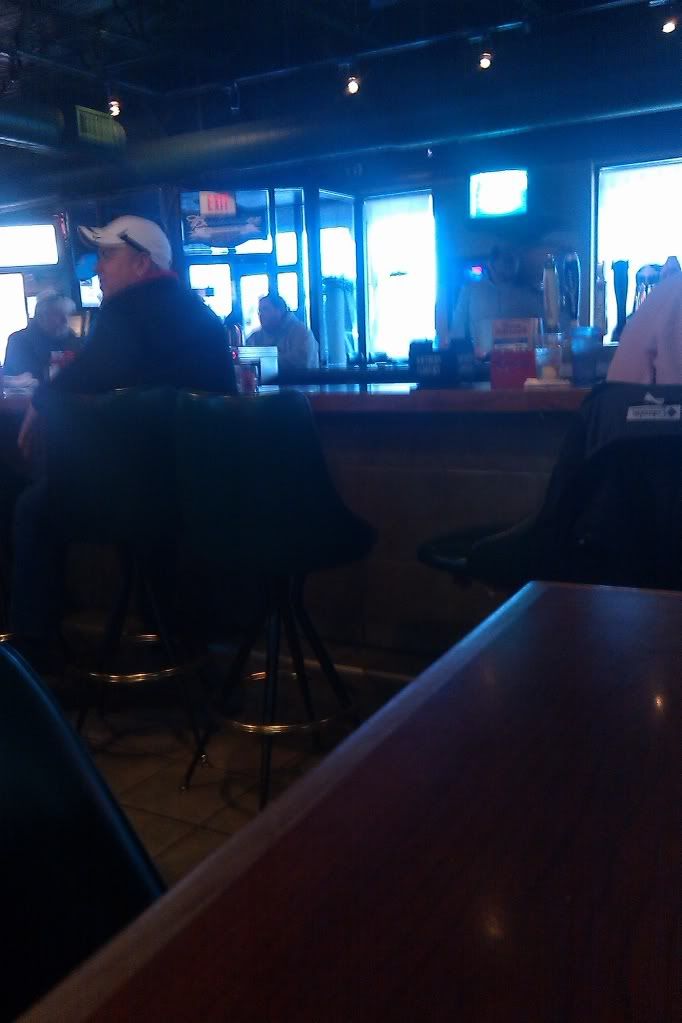 Not a bad bar to hang out in. Who knew?