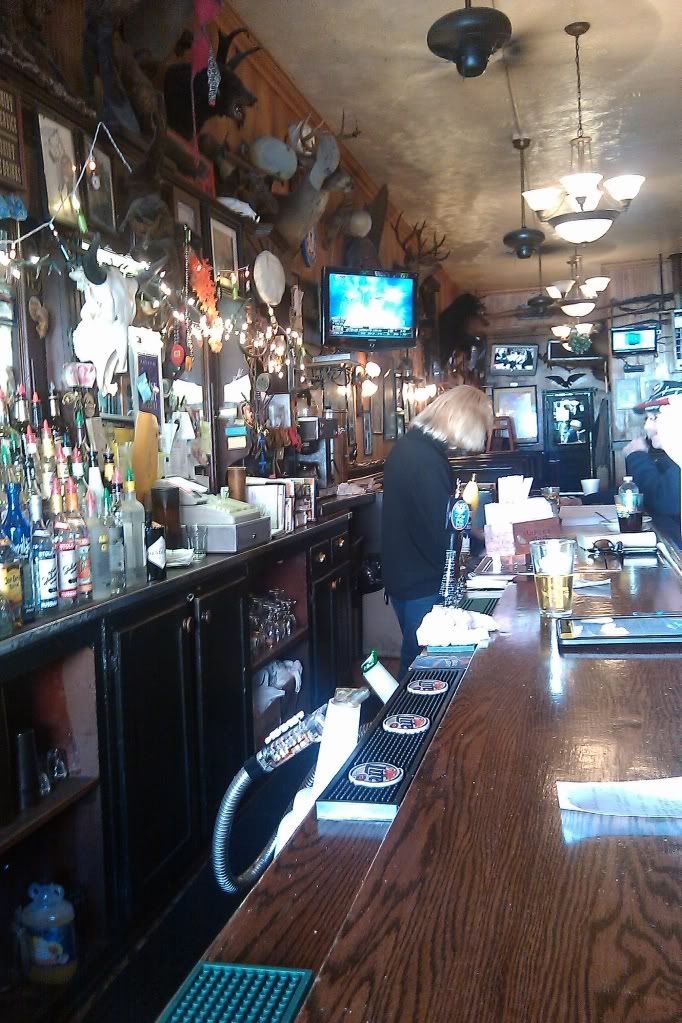 Last July I did of review of one of the best bars you will find anywhere in the world...
DC's famous Tune Inn
. But, I gave it one of the highest scores ever with a bit of a cavet.
The problem was, a week after I was there, the very annoying Guy Fieri was getting ready to tape an episode of his very annoying show there. And, I had feared that once it aired, one of the greatest drinking establishments in the world would be overrun with a bunch of DC douche bags.
I swung by the "Tune" again today to see if fame had gone to its head. And I can happily report that it has not! The Tune was every bit as great today as I'm sure it was the day it opened in 1947.
In short, why the Tune Inn is still one of the best:
Service, Service, Service. The ladies behind the bar never let a drink get anywhere near empty before they check if you want another. Not to mention, that if you're in their bar, you're a regular whether you'd been there before or not.
The Regulars. The Tune is filled with real people, who like to talk about a wide array of topics and invite you to join in on any conversation.
Location: There just aren't a whole lot of dive bars in the shadow of the U.S. Capitol Building. The Tune would be great anywhere, but being that it's just a few blocks east of the Capitol gives it even more of a cool vibe.
Final Impressions are Lasting Impressions: From my review in 2010...A must! It is a dive bar classic. When you are in DC, or if you live here now, go to the Tune Inn, chat with the regulars, drink really strong drinks, sit on a bar stool and belt out "Rosalita" as it's cranked on the jukebox. This is the kind of dive you only thought existed in bygone eras.
When Esquire named the Tune Inn one of the 100 greatest bars in the US a few years ago, this is what they had to say. "You're having a ten-dollar pitcher of Miller with a burger. The mounted deer heads on the wall make this dive interesting. The deer asses make it great." How can I argue with that!
DIVE-O-METER
9.75 ( The Tune never lost a point!)