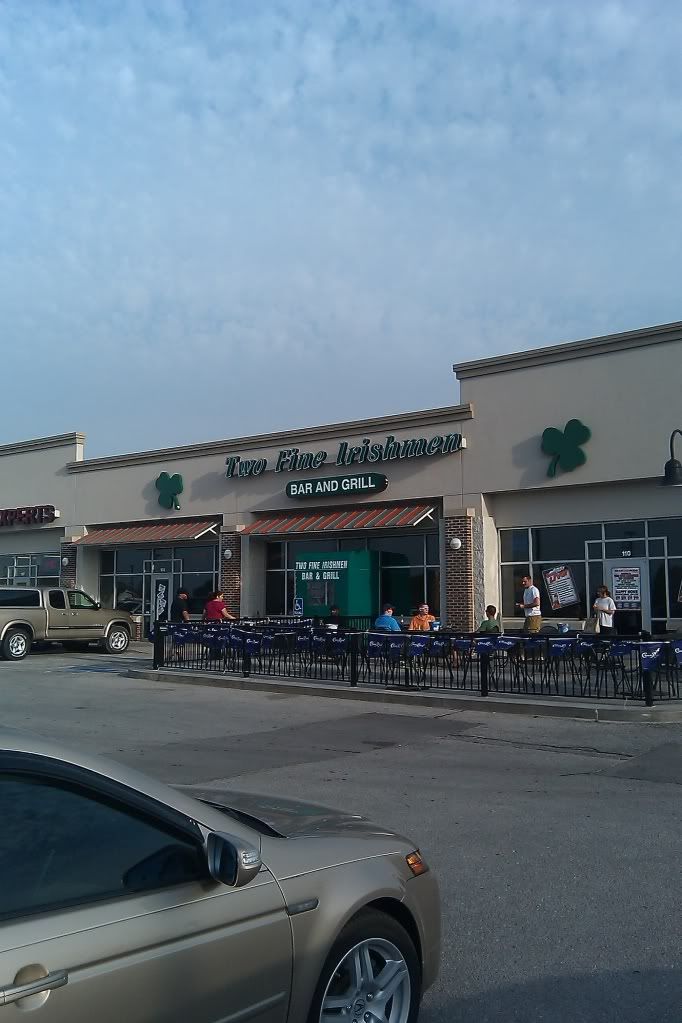 Strip mall...again
18101 R Plz
Omaha, NE 68135
(402) 933-3990
Tuesday was Bunko Night at my house, I'm not sure what "bunko" means, but it must be a foreign term for "a gathering of women who sit around and get drunk on Bud Light and cheap tequila". Why is that important? It's not, other than the fact that I knew I needed to get out of the house ASAP. I hopped in the car and started driving South…with
no particular place to go
(blatant Chuck Berry reference). I wound up near the area where the "Irish" bar Two Fine Irishmen is located. I was there on St. Patrick's Day (and was less than thrilled with my experience) but what the hell…I'll give them another shot.
First Impressions
: Nestled in a
cozy little strip mall
, it looks like one of a 100 other strip mall bars in Omaha. There were a few people sitting at the patio tables in the front with a lovely view of a Goodwill store. I walked in and immediately thought, "Damn, this place is pretty crowded for a Tuesday evening," (I may have been paraphrasing, but you get the point). And, it is bigger than I remembered from St. Patrick's Day. So far, I don't hate it…who knew?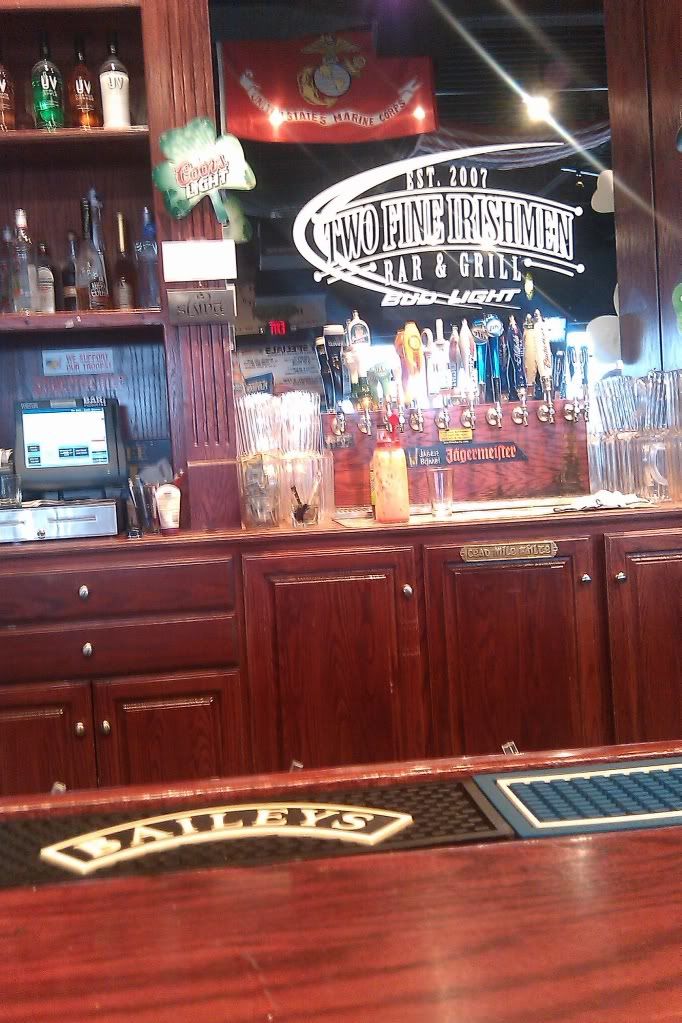 Huge bar-area
The Bar: This place is big, as in a big room with a BIG bar that can easily seat 30 people. I lost count, but there are at least 25 tables and even a couch area in front of a fire place…great place to start a drunken hook-up I suppose? They have 11 beers on tap including Irish favorites Guinness and Smithwick's. It is Irish(ish) enough I guess, and at the very least, the entire area looks to be clean and well-maintained…signs of good owners.
The Crowd
: This is the area I was most concerned about after being here on St Patrick's Day. But, much to my surprise there were all types of people sitting around the bar. There were guys in their 60's, 20 year old backward-wearing ball cap douches, a family with small children and some regular schmoes thrown in the mix as well. The men definitely were the majority on this night, but who knows, maybe the chicks show up later and sit on the couches.
Service
: I didn't even get to sit down before the bartender asked me for my drink order…big thumbs up. The all female staff were like the
Charlie's Angles
of bars…they were everywhere, cute and ready to spring into action to get you another drink at a moment's notice! One was a tad bit grumpy, but she was also the most attractive, so I assume she was their ringleader. There was some dude that would show up from time-to-time behind the bar…I wasn't sure if he was Charlie or
Bosley
? In any case, the service here can be summed up in one word. Great!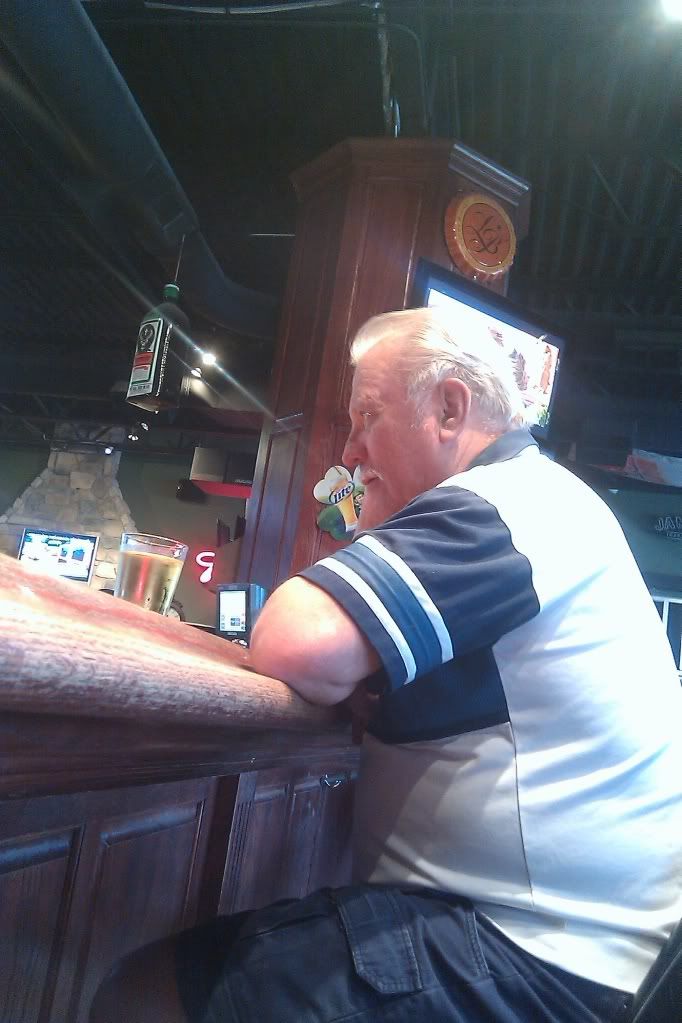 Fun for all ages
Prices
: What I didn't know when I showed up here, is that Tuesday is
ALL DAY
happy hour which gets you $1 pints, $1.50 bottles, $5 pitchers, $7 buckets and $3 well drinks. And again, just to be clear, that is ALL DAY on Tuesdays. The rest of the week their happy hour goes from 3-7 and, much like their all day happy hour prices, they have some great specials. Don't take my word for it, you can check out all they offer at
their website
. Now these are real happy hour prices! Why can't all bars do this? (
Rusty Nail
I'm looking at you).
Food
: They have a huge menu, and by huge I mean there are a lot of food options and the menu itself seems too big by about a third size-wise. After looking at their menu for exactly 4 seconds, I of course ordered the wings. How were they? Good. Not great. I think they must bake them first, and then throw them in a fryer at the very end. The price was right, 13 wings for roughly $6. And I will say this; the "hot" sauce was very good. You can't go wrong for the price…and with dollar beers…I'm fine with regular old good (not great) wings.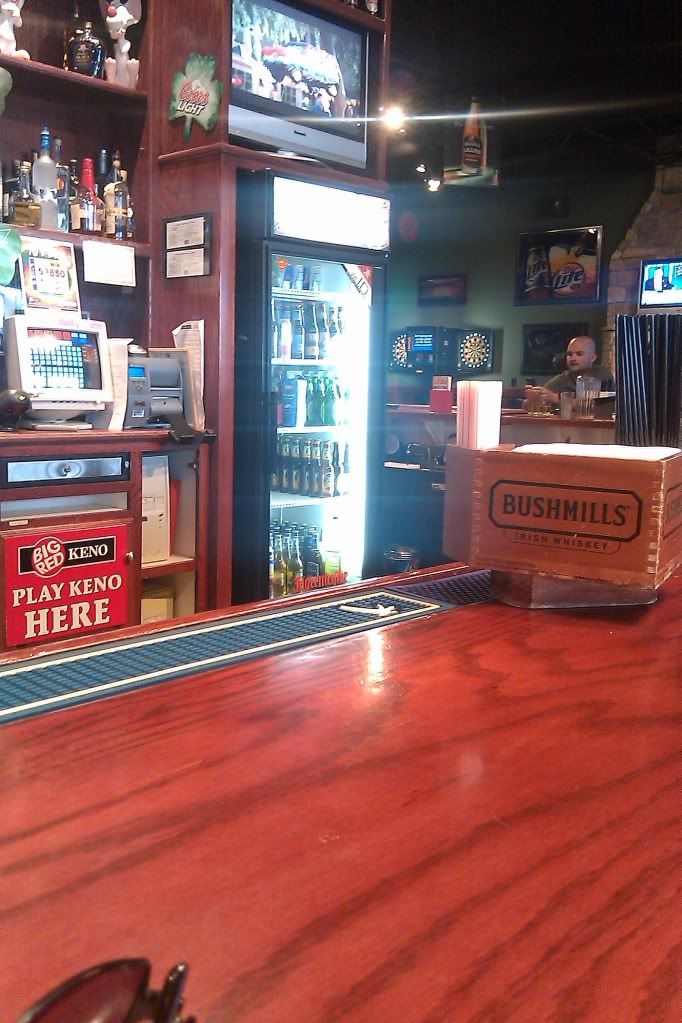 Can sort of see the fireplace
Entertainment:
The usual sort of stuff including a pool table, dart boards and a punching machine. Have the hardest punch in Nebraska? They keep the name of the person who slugged the punching bag the hardest above the machine. Not wanting to embarrass the current record-holder, I didn't play it. There is also a pretty decent-sized stage to the left of the bar where the owners of Two Fine (that's what those in "West O" call it) have some type of live music four nights a week…and never a cover charge. (Got that Brazen Head Pub?)
Restroom:
They are as clean and orderly as the rest of the bar. Almost upscale hotel lobby clean…OK...that might be stretching it but they are bright, clean and nary an odor.
Bartender Chat
: My original bartender was great, chatty and seemed to like my "
Scuba Steve
" shirt. Not really sure that we talked about anything all that memorable before her shift ended, but she made it a point to tell the bartender just starting her shift to make sure she took care of Scuba Steve. Always a thumbs up to bartenders who keep taking care of their customers even after their shift ends!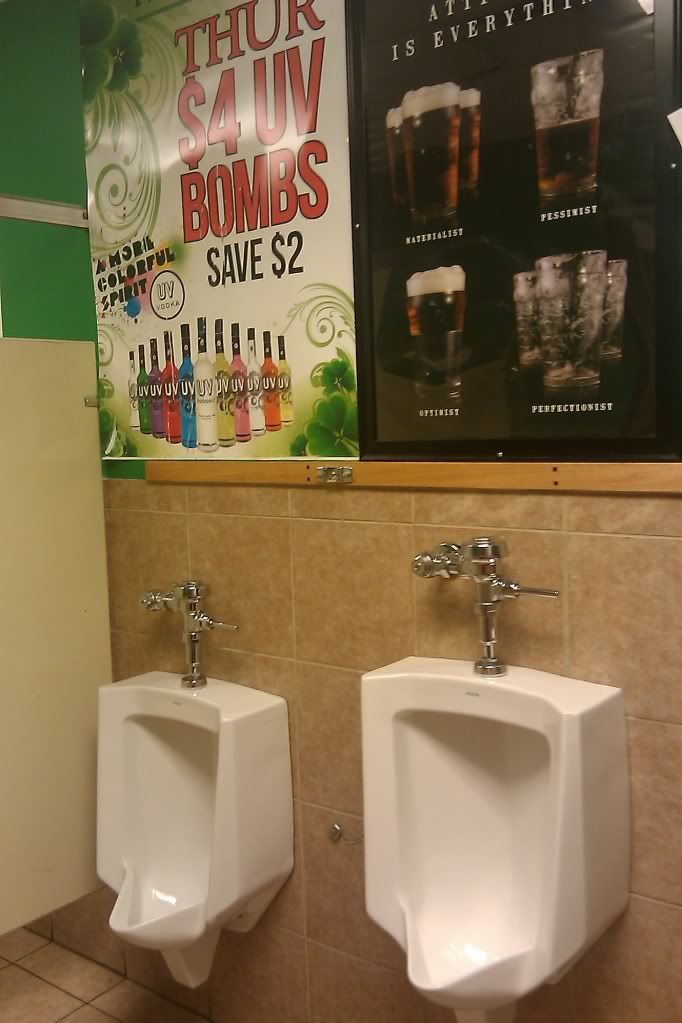 Clean as a whistle
How Far Did My $20 Go
: For the first time, maybe ever, there was no way I was going to spend all of my money here. For the grand total of $11.35, I had four pints and an order of wings. Had I just been drinking, my twenty bucks would have purchased me exactly 20 pints! I assumed that Mrs. HitThatDive would have been pissed if I drank 20 beers and had to be pulled away from her game of bunko to tote my drunken ass home…so I decided to play it smart for once.
Final Impressions
: Want to open and run a successful bar in West Omaha? Use Two Fine Irishmen as your blueprint on how to do just that. Great service, great happy hour prices, and never a cover charge…it really is just that simple. Now, it still is tucked away in a strip mall, and from what I saw on St. Patrick's Day, there can be a bit of douche element here…but don't let that scare you off. This is one of the best bars in all of West Omaha!
HIT THIS DIVE!
Dive-O-Meter
8.75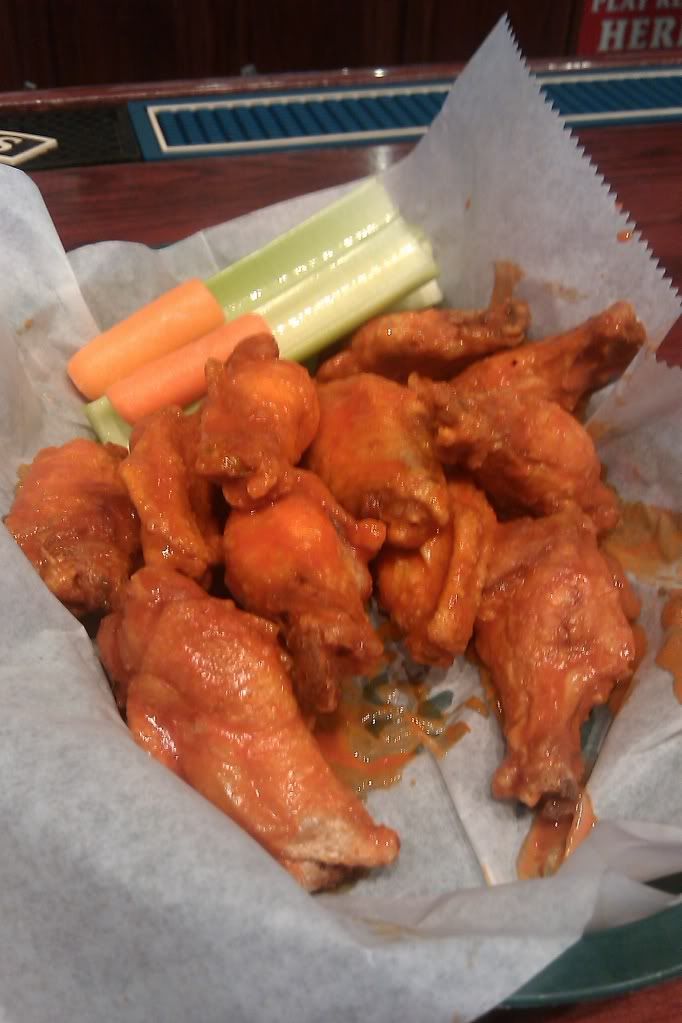 Not bad wings. Great Bar!