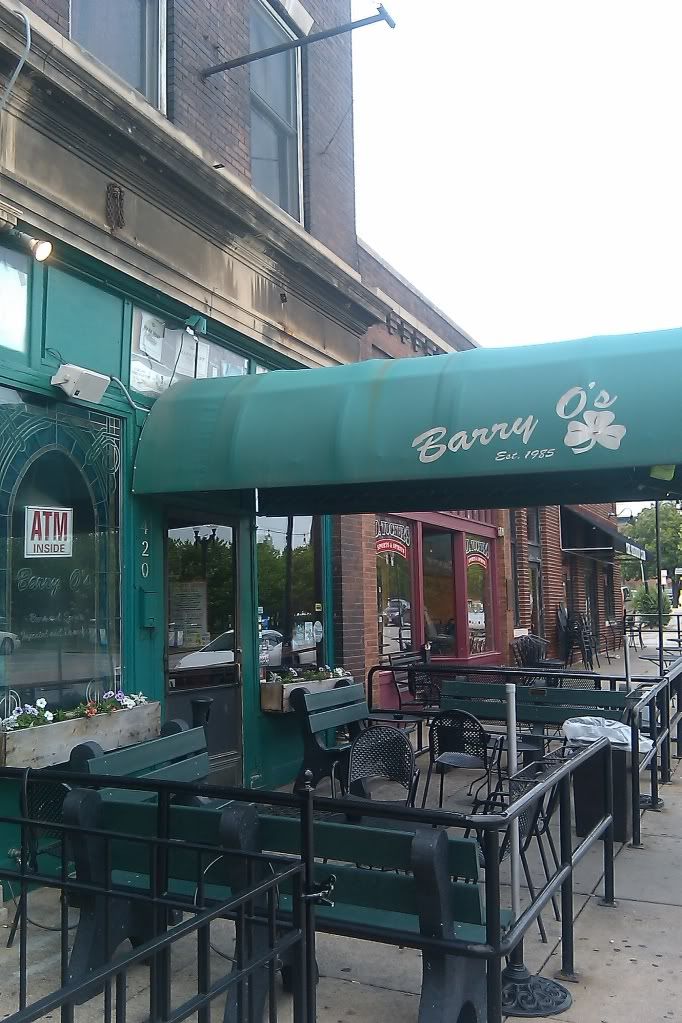 Greetings Barry
420 South 10th Street
Omaha, NE 68102-2802
(402) 341-8032
Any bar named after one of the greatest "
jobbers
" in wrestling history is always a place that's high on my list to review. Oh sure, a bar named "
The Unpredictable Johnny Rodz
" would be even better, but now I'm just splitting hairs. I also wanted to stop here because the owner, Barry O'Halloran is not a fan of my reviews…and I never even reviewed his place. Well, I never reviewed it until now that is…Hi Barry!
First Impressions
: It's actually kind of Irish-looking on the inside…so far not bad. Keep in mind that I was in here during a work hours, so the place was empty. But, I was surprisingly shocked that it didn't seem like a bad place to watch sports and have a few beers. DAMN…did I just say something "marginally" nice?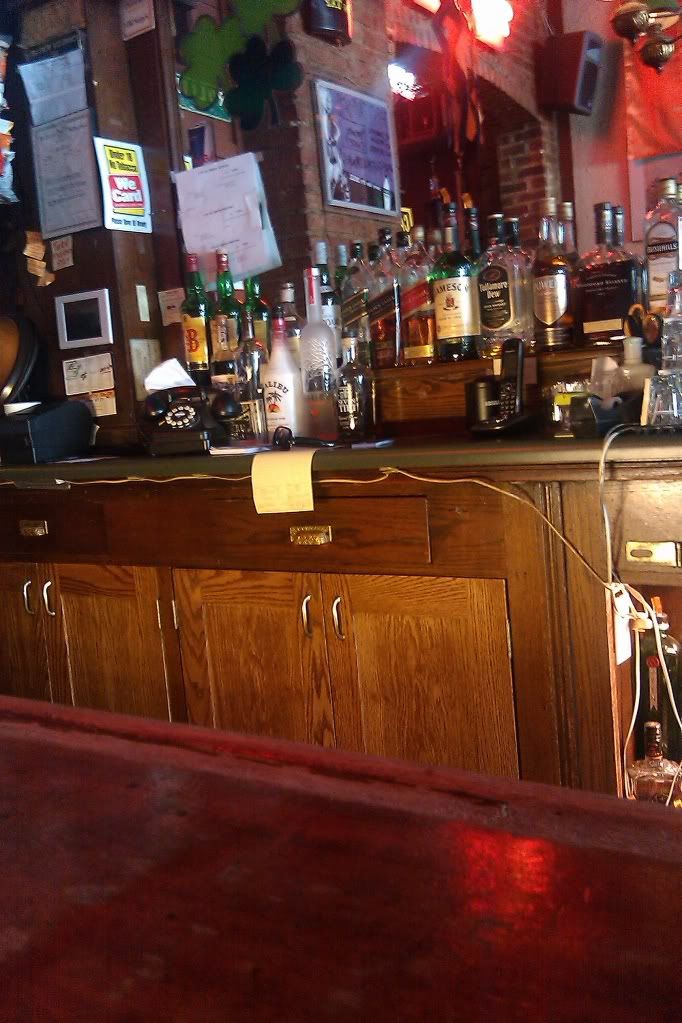 Fine enough bar
The Bar
: Barry has seen fit to have 10 beers on tap, 40 bottled beers and some great high-end hooch for his house liquor. Something that you can't really tell from the outside, there is some very cool-looking stained glass in the windows, which gives the joint a good atmosphere on a sunny day. Also of note, there is authentic Irish pub-looking woodwork all around the bar and cool beer stuff all over the walls. All-in-all…surprisingly not bad.
The Crowd
: This is going to be a tough one for me to judge, because I'm biased. The only person in the bar was me, so obviously they have the best-looking, funniest, and biggest tippers in Omaha! From what I've read on Yelp and other places, this can get very crowded, like out the door crowded, so keep that in mind. It does look like Barry caters to the rugby crowd. For the record, I hang out with one rugby guy, and he's a fun drinker…so maybe they're the same way in here too. This category gets an incomplete for now.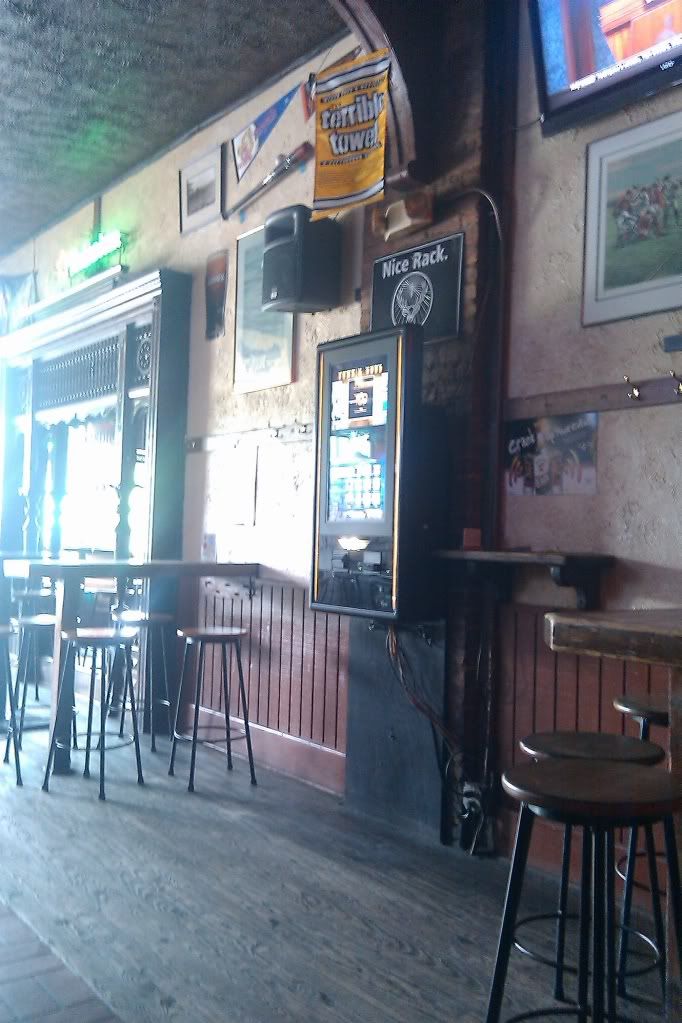 Steelers stuff!
Service
: Apparently the bartended did not know my true identity, because she was quite nice the entire time I was in there. There was some fairly mean-looking woman also behind the bar (I assume a manager of some sort) that did not even acknowledge that I made a joke about drinks being free because the cash register was broken…lighten up a bit lady. But, like I said, the bartender was very friendly and cute in a "I've-been- working-in-a-bar most-of-my-life" way.
Prices
: I was drinking domestic draft beer and paying $3 a pint. In fairness, at places like the
Draft House
in West Omaha, I pay more than that…so the price of beer seems to be more than fair for the Old Market area. I didn't see a ton of signs for specials, but they do have "Thirsty Thursday" which gets you $2 domestic beer, $3 micro brews and $4 imports. Again, not awful I guess considering the prime location.
Food
: I didn't eat, nor would I based on the this review from the local blog "
Exploring Omaha
". On the other hand, come here to drink, there are plenty of other good food options all around the Old Market.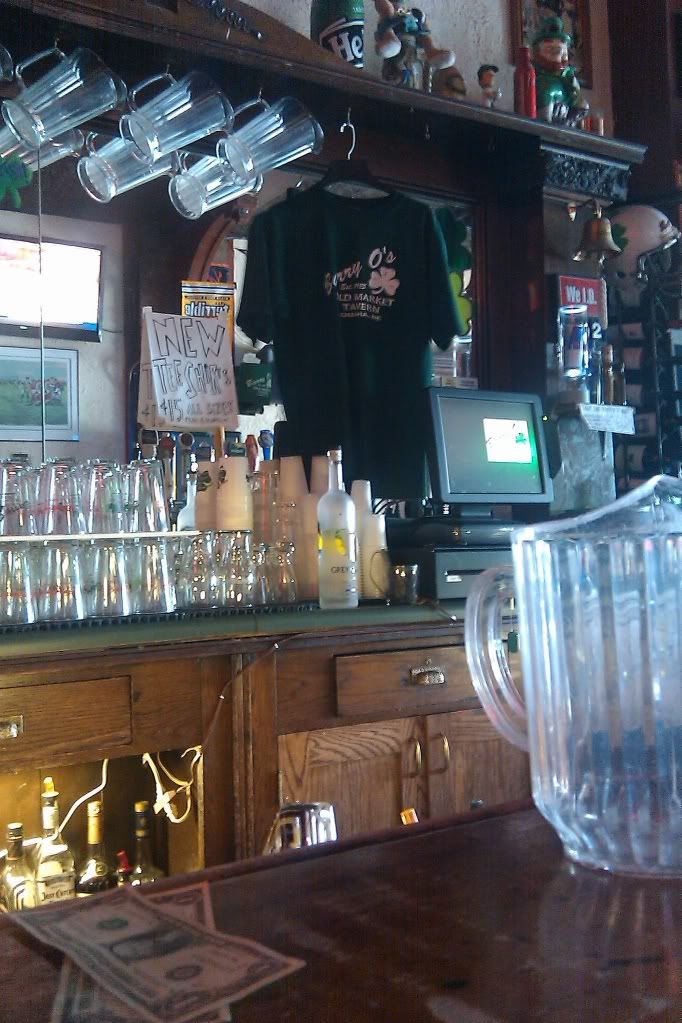 Alone in the bar
Entertainment
: There are, at my count, 8 TV's around the bar. And since Barry O's isn't the world's biggest pub, it seemed pretty easy to get a view of just about every TV in the place. There is a dartboard (not sure how that gets used when the place is crowded) , and the now mandatory Internet jukebox hanging on the wall just under a knockoff version of a Terrible Towel! It's always hard for me to complain about a place with Steelers gear in it.
Restroom:
Small, no privacy and a bit dingy. If you're looking for a place to catch up on today's sports page, keep on looking somewhere else. But, in a nice twist, there is a Purell dispenser on the wall next to the soap…thanks to any bar that keeps us germaphobes happy.
Bartender Chat
: I didn't want to be a pest to a bartender who was getting the place ready at the beginning of her shift. Between cutting up assorted lemons and limes, running in and out for a smoke (and leaving me alone in the bar) there wasn't a whole lot of chitchat going on. But the big question is…did I (or did I not) give myself a free refill as I sat in the bar alone??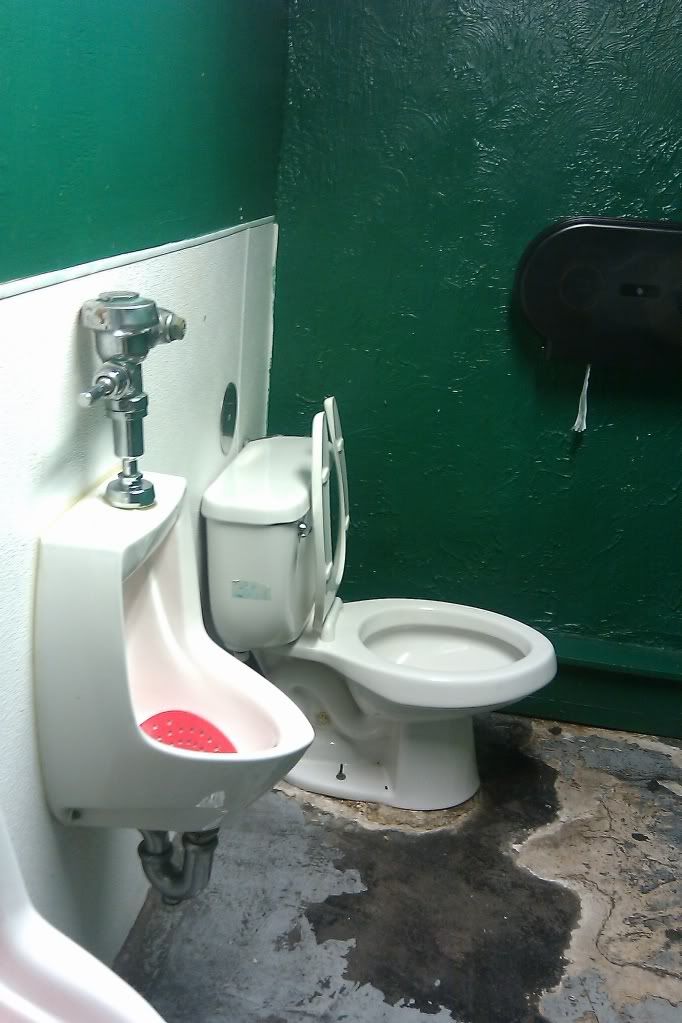 Thank God for Purell
How Far Did My $20
Go: Even with no specials that I saw, or was told about, 20 smacks can get you six pints with a few bucks left over. Again, considering the area, that is not nearly as horrible as I assumed I was going to pay.
Final Impressions
: I'll get to that in a minute, I just have to deduct half a point for this from the Barry O's website "Every one of our wines is personally vetted by Barry himself" including "Canyon Road White Zinfandel Hints of strawberry, cherry, and watermelon flavors while still remaining light with just a touch of sweetness to the finish." His website goes out of its way to say how no nonsense this bar is, and then we find out that Barry "vets" the malt liquor of wine…White Zin! Even I know that stuff sucks!! But I digress…
Look, I wanted to bash this place just for the sake of doing it (making fun of places always offers more comedic material) but to keep my "integrity" as a reviewer, I have to be fair. And, Barry O's (at least from my trip there) seems like a well-run place to hang out and have a few beers. My timing was bad, so I did not see the bar during primetime, but I have to say, I walked out of there mad at myself for not hating Barry O's…even if Barry did call me "marginal" once.
Dive-O-Meter
6.5 (get rid of the White Zin and this would be a 7)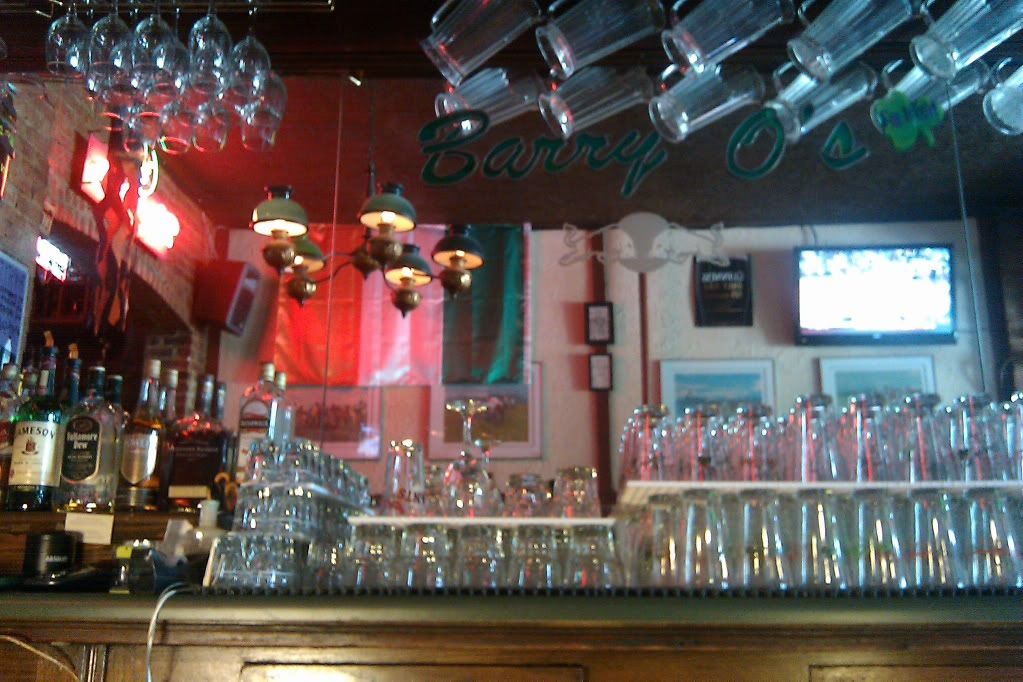 I didn't hate it...damn!