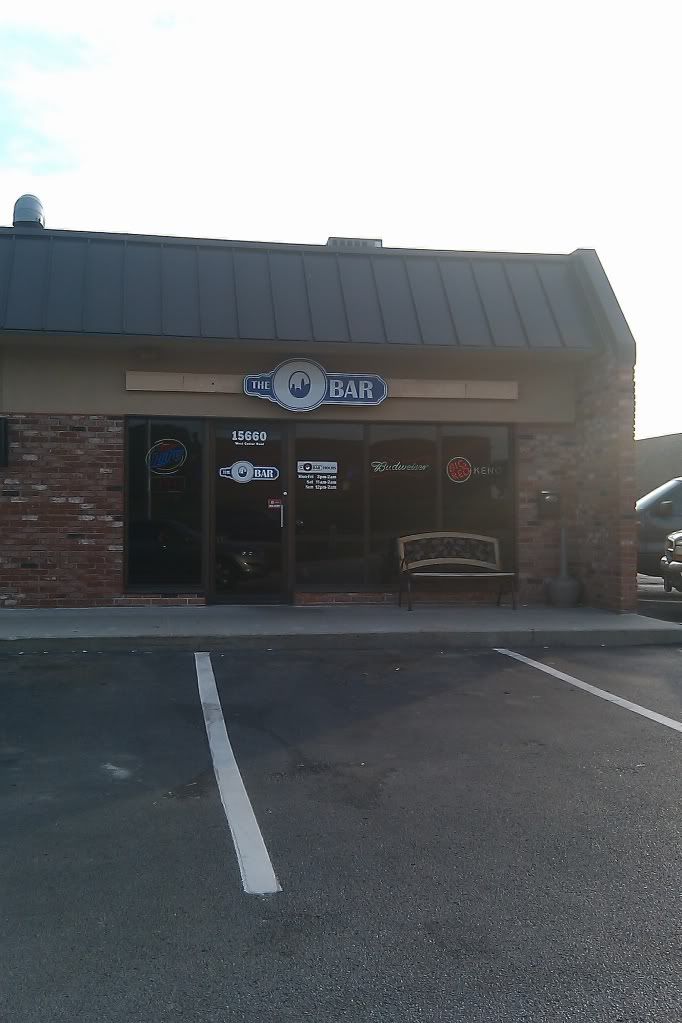 I'm in the right place
2640 Bob Boozer Drive
Omaha NE, 68130
For those that don't remember, this location at one time was the Coast Saloon. Then it became the awesome
Zogs
, and now it's the OBar. And, no matter what it's called, it's still next door to a pre-school. If you never had the chance to stop by Zogs…you missed out. Because the OBar ain't no Zogs (Editors Noe: I never use the word "Ain't but it just seemed to make my point more clearly in this instance).
PROS
: Big happy hour beers for $2
CONS
: Indifferent Service, Smells Moldy, No Atmosphere Whatsoever, It's Not Zogs
First Impressions
: The first thing you notice when you walk in is the smell of mold. OK…maybe not mold per se…but it's pretty damn musty smelling. In fact, that was exactly what I wrote as well for my first impressions of Zogs…and that unfortunately is where the comparisons between the two places end. My mere presence added 20% more customers to the bar (who can do that math?)…so let's say finding a seat was not really all that difficult.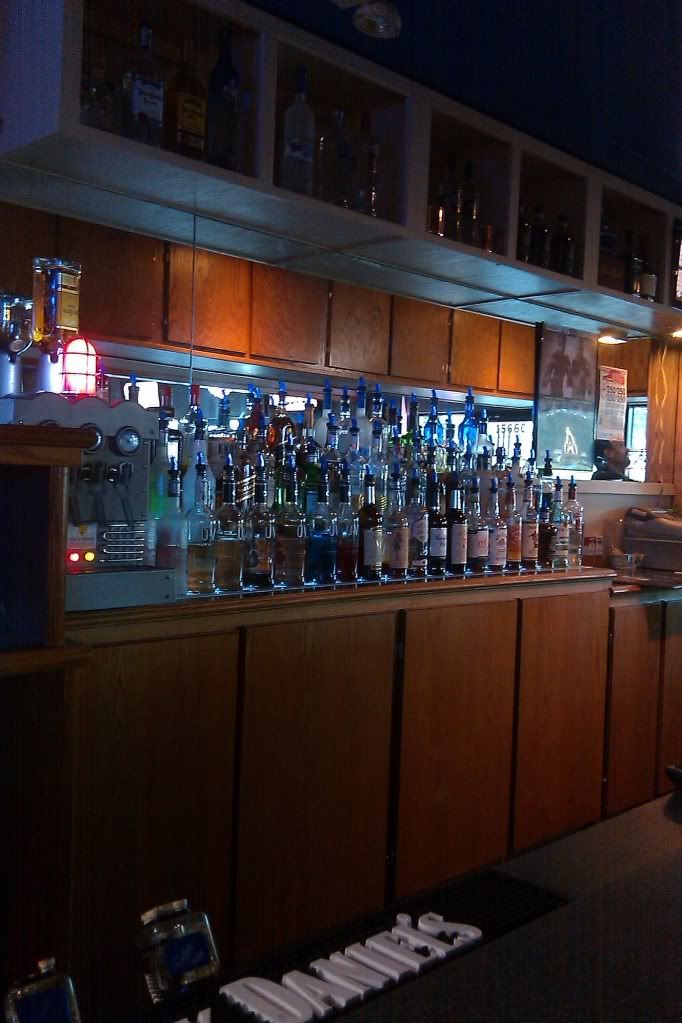 Boring
The Bar
: It's a bigger place than you would think…but unlike Zogs…it has no personality at all. Nothing on the walls, no neon, nothing promoting their happy hour prices (check that, they had two meager signs in the back of the bar). There are six beers on tap and roughly 25 other bottled beers. The one thing you will notice here is just how barebones the OBar is. The entire bar, including the service, is just there...no more no less. The only difference between drinking in someone's musty basement in Pittsburgh and drinking here is that I had better service in a musty basement in Pittsburgh! (But let's not jump the gun on the "Service" review section just yet)
The Crowd
: Two old women drinking beer that left in a Cadillac and two dudes playing Golden Tee. For my own amusement, I was going to pay one of the nerds playing Golden Tee to hit on one of the old broads because I was that bored. Quickly realizing that was a waste of good drinking money, I silently went back to sitting and starring at the back wall.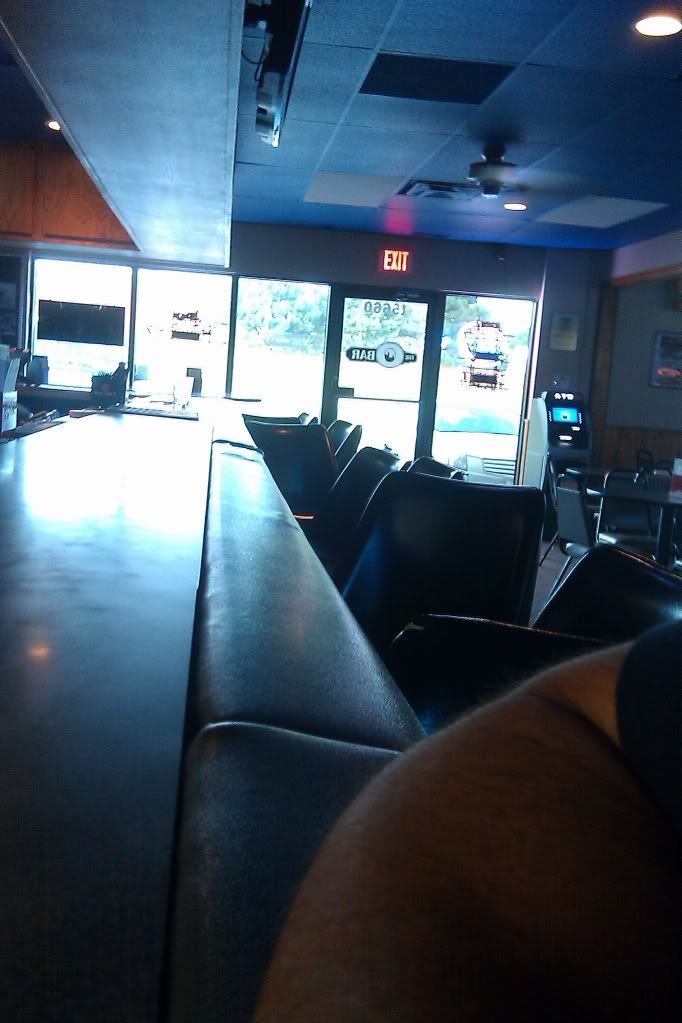 More boring
Service
: Rimshot please. In his defense, the bartender seemed like a fine enough schlep. But here's the problem, even in an empty bar, he seemed pained to want to pour me another beer. This dude was avoiding human contact more than
Liberace
trying to return a punt against the 1972
Oakland Raiders
. Here's a tip…if you don't want to pour beer for people…don't be a bartender! Another beef…bartenders put down your cell phones…are your jackass buddies going to somehow give you a tip over the phone? NO! Wait on the damn customers. To sum up this chap appropriately, as I walked to the front door to leave, he offered me these final words of wisdom…(cricket, cricket) not even a thanks for stopping by!
Price
: I can tell you this, a pretty big-ass domestic beer at happy hour was two bucks…that's nothing to sneeze at. That is the best deal they have by far. The other happy hour prices are $2.50 for domestic bottles and a whopping .50 cents off everything else…straight out of the Rusty Nail's playbook of how to have a shitty happy hour. What I'm trying to say is stick with the happy hour beers. Happy hour is 3-7 Monday-Friday. 11-5 on Saturday and all day on Sunday.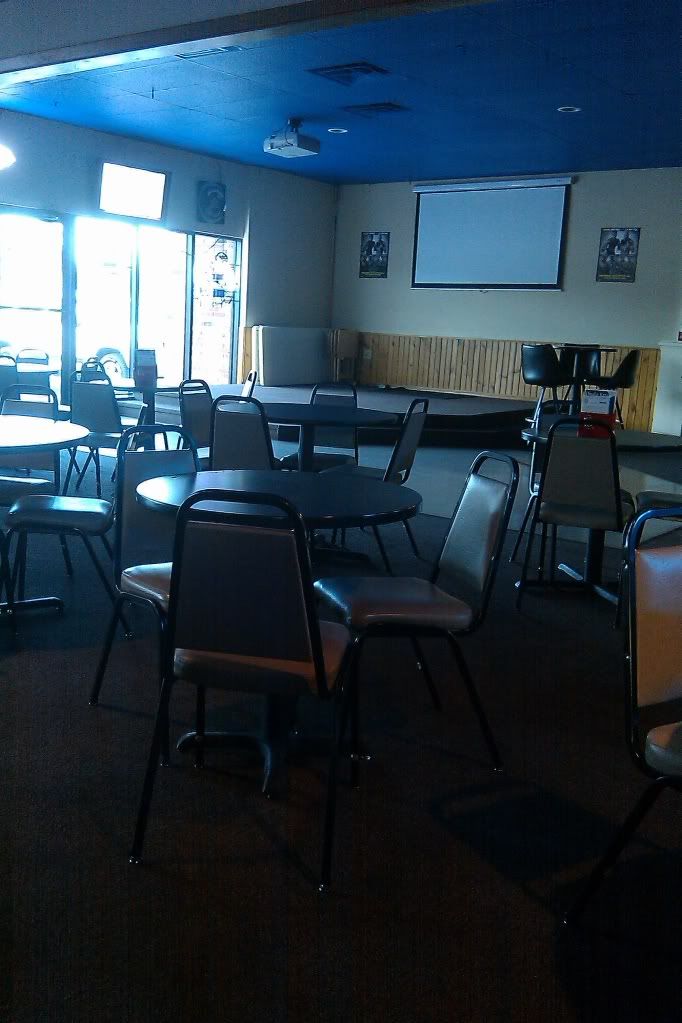 Even more boring
Food
: None that I saw, and nothing I could smell through the musty OBar aroma.
Entertainment:
Ummm…watching paint dry? In defense of the OBar, they do have six TVs, two pool tables, some dart boards, Golden Tee, a South Park pinball machine and drumroll please…a Skee-Ball machine. They also have Big Red Keno and a stage in the back of the room. Not sure what kind of entertainment they have on the stage at this bar, as dull as it is, my guess is they have a "mime night" at some point during the week.
Restrooms
: Labeled as "OBoy" and "OLady" they were not that bad. Clean, and oddly enough, smell way better than the rest of the place. In fact, they smell just like Clean Linen Lysol. But unlike Zogs, they had no signs reminding you of the great happy hour drink prices. Oh, maybe that's because they don't really have a great happy hour.
Bartender Chat: I have a job to do, so after I made my attempt to shoot-the-shit with the bartender doing his best
Harpo Marx
imitation. As Harpo painfully handed me my next beer I said "Thanks!" as a precursor to attempting to engage the dude in conversation. His response to my jovial thank you was a quick "yep" and away he was gone to avoid more customers.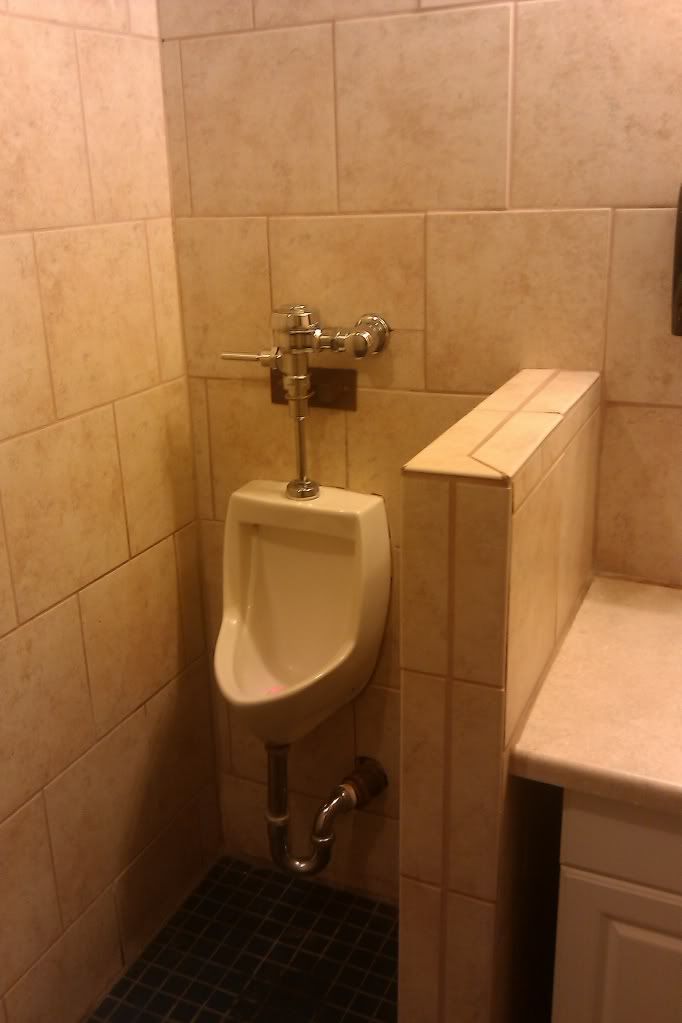 Smells fresh!
How Far Did My $20
Go: Can't bitch too much here, at happy hour you can get yourself 10--20ish ounce domestic draft beers. Of course, by the end of beer three I was ready to fall asleep on the floor, so the right call here is to go with eight beers and save $4 for two cans of Red Bull from the local Kum & Go that you will need to keep your eyes open.
Final Impressions
: To compare the OBar to the old Zogs is like saying "Why can't you be like your older brother?" Put some shit on the walls, play some music, force the staff to interact with the customers, and call Thrasher Basement Systems to find out why the place smells like a mold bomb…and THEN you might be onto something. Is this bar as bad as the Rusty Nail? Hell no…it has a better happy hour. But, it's not much better either. The only reason I can see to stop here is to kill time before you pick your kid up from the pre-school next door.
DIVE-O-METER
2 (Worst Score of the Year!)
Great place to take a nap