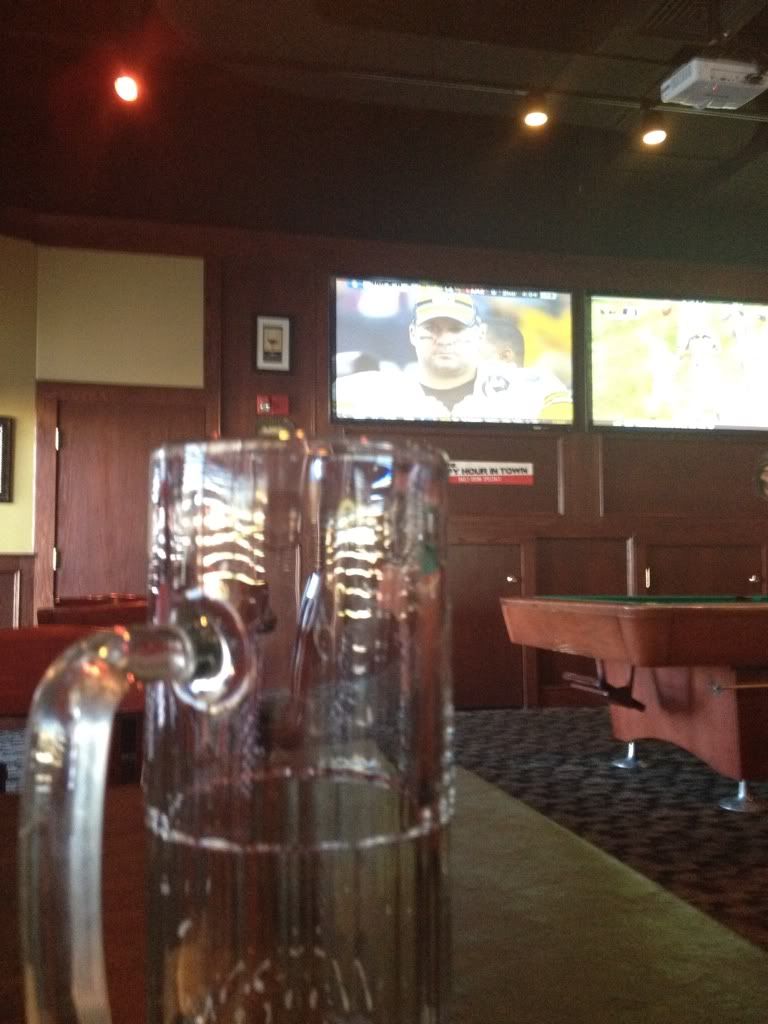 Your waitress will be with you...NEVER!
17602 Wright Street
Omaha, NE
(402) 334-3133
Football fans...if you want to sit in a completely empty bar and not be waited on while you watch your favorite teams. Have I got the place for you!!!
Beer and Pittsburgh Steelers football at a "sports" bar, what can go wrong? Well, actually there is one thing that did go wrong, after nearly an hour of sitting at a table (the only sound for the game was not on in the bar area, or I naturally would have been there) the "waitress" (and I use that term loosely) never even acknowledged that I was sitting in her area...maybe waiting tables ain't your bag, babe.
Oh sure, she waited on the other four people that were sitting in a room that was big enough to hold at least a 100 people. And, I was even seated at a table directly next to them. She had to have known I was there because she even bumped into me as she brought
them
a few drinks, AND she had time to sweep the area around where I was sitting. The one and only beer I had for 30 minutes of football (a new record low...for me by the way) was the one that I ended up walking to the completely empty bar and getting myself...naturally I gave myself a great tip (plant your corn in May).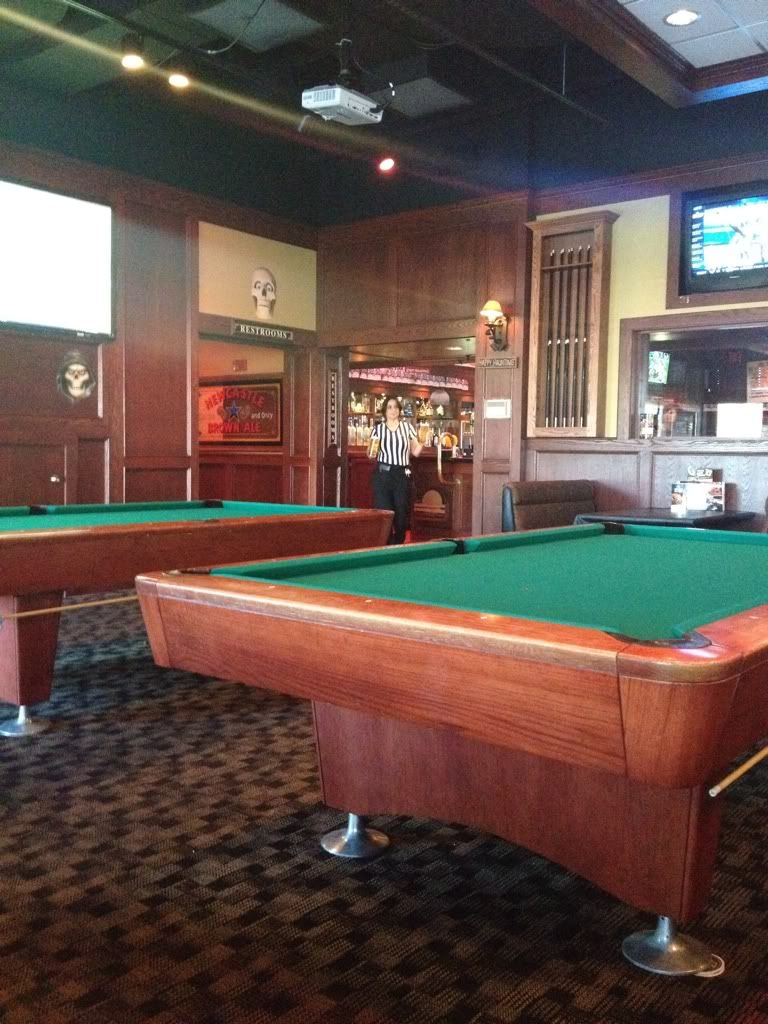 There she is not waiting on me!
On my way out the door at halftime, I saw a person that I assumed was a manager. I let her know, in a nice way (keep in mind that I wasn't even remotely close to a buzz) that after an hour of sitting in her restaurant...I was
still
waiting for service. It's at this point where a good manager would have found a way to slide me a $25 gift card...or at least a free beer. Safe to say I got neither.
Could I have done something to get her attention, I guess so? But I have one pretty standard rule...it's not my job to inform you that I want a drink (or food) when I am sitting at a table in your restaurant...that's what you get paid for. Don't take a job as a waitress if you don't want to wait on people. Good lord...the word WAIT is even in your job title! Let's just say I do not recommend this faux-themed English Pub/"sports" bar even if it were the last place on Earth! OK...now I'm stretching it a bit...but I won't be back either.
DIVE-O-METER
Not enough to give them a number...so they get the first-ever giant F.U.
Hey Fox and Hound...F.U.!!