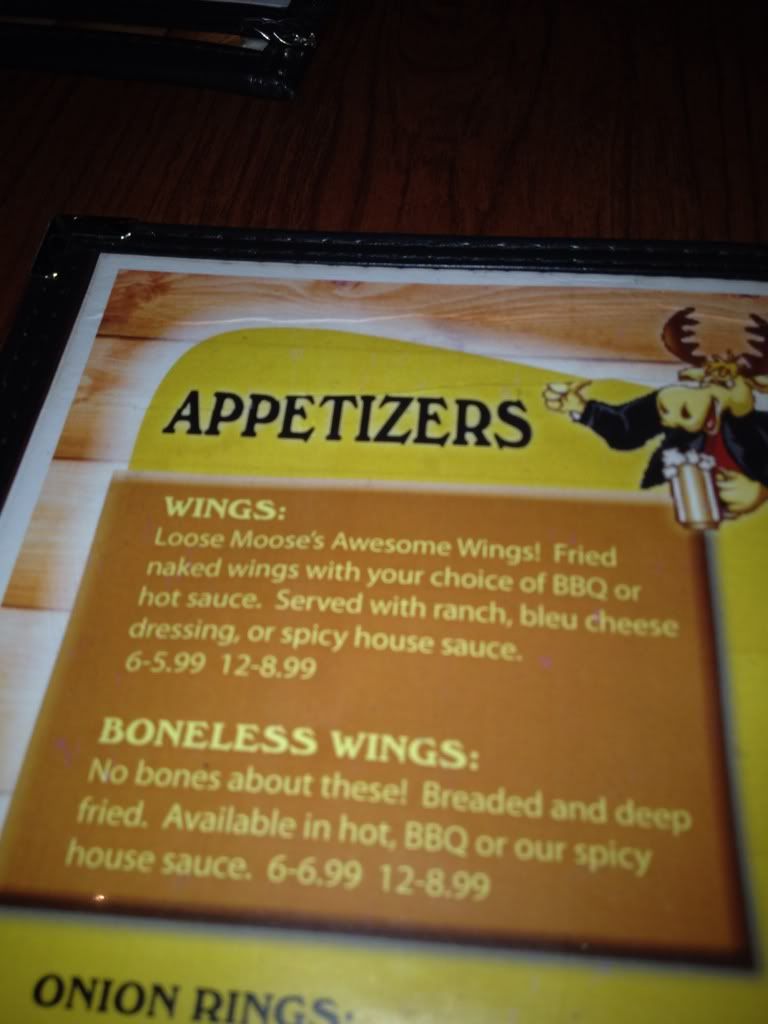 Willing to give it a try
4915 N. 120th St.
Omaha, NE, 68164
402-933- 2040
My continued quest to find Omaha's best wings next took me to a place I had never set foot in before…
The Loose Moose
. Why this place? Well, I got stuck having to drive a few kids to the local ice rink and I got hungry (sometimes the backstory isn't all that interesting). I've never heard anything thing bad about this bar, on the other hand, I've really never heard ANYTHING about this place. But, they do have wings on the menu…so what the hell.
For those keeping score at home, the best HitThatDive wing score is a total of 50 points based on scores from five separate categories. So far, after two stops, our score to beat is 47 from
Oscar's
.
First Impression
: Well, they must be good. The menu clearly states "Loose Moose's Awesome Wings!" Apparently the folks that run this place seem to thing their wings are good, but I have my doubts. Why? Well the extremely nice waitress asked me if I wanted the sauce on the side. Ummmmmm…no. No I don't.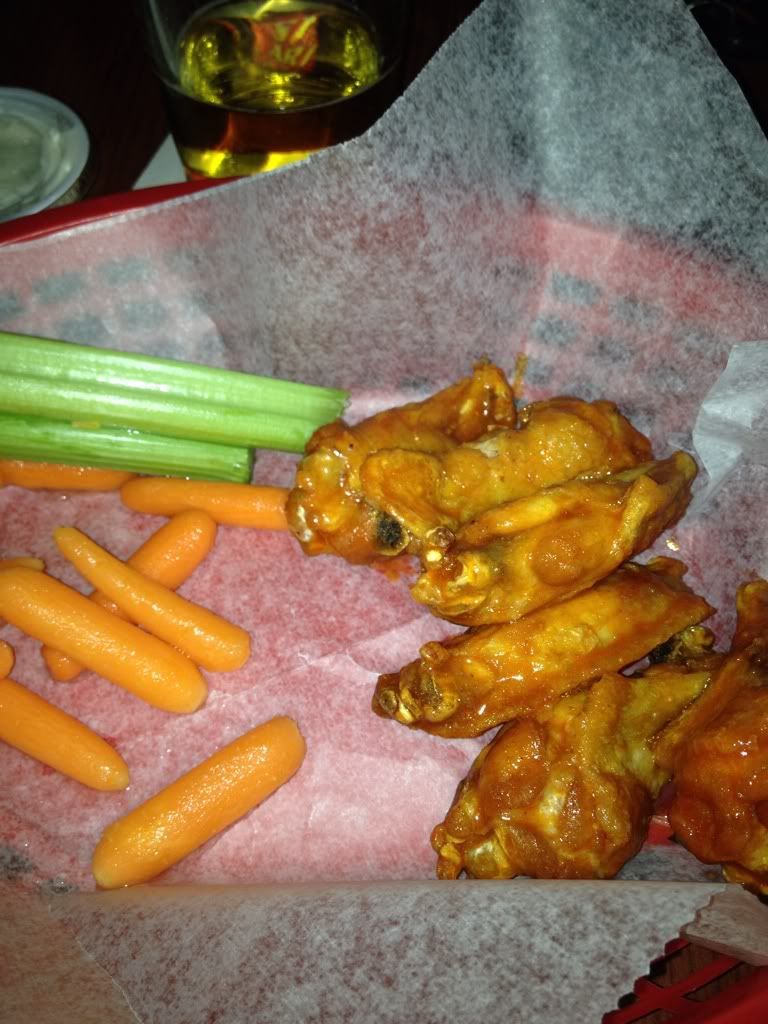 Hey, not too shabby
After a relatively short wait, an order of steaming hot wings showed up at the table. They looked good…they smelled good…wonder if they taste good. Why am I so surprised?
Score: 8
Sauce
: You can order with either "Hot" sauce (which was a Buffalo-like sauce) or BBQ (who does that). It wasn't the greatest sauce I ever had, but nothing to really complain about either. If nothing else, the wings were good and coated in the decent-enough hot sauce. For those that fear the word "Hot" when it comes to sauce, safe to say the more accurate term would be a "hint of spicy". But like I said, it wasn't too bad.
Score: 7
Crispy
: Close…oh so close…to being fried just right. Next time, just count to an extra 60 seconds before pulling these bad boys out of the basket…and they would have been perfect. As they were, they were nowhere close to being under cooked, so not a whole lot to complain about so far. In fact, the wings here have been a bit of a surprise.
Score: 7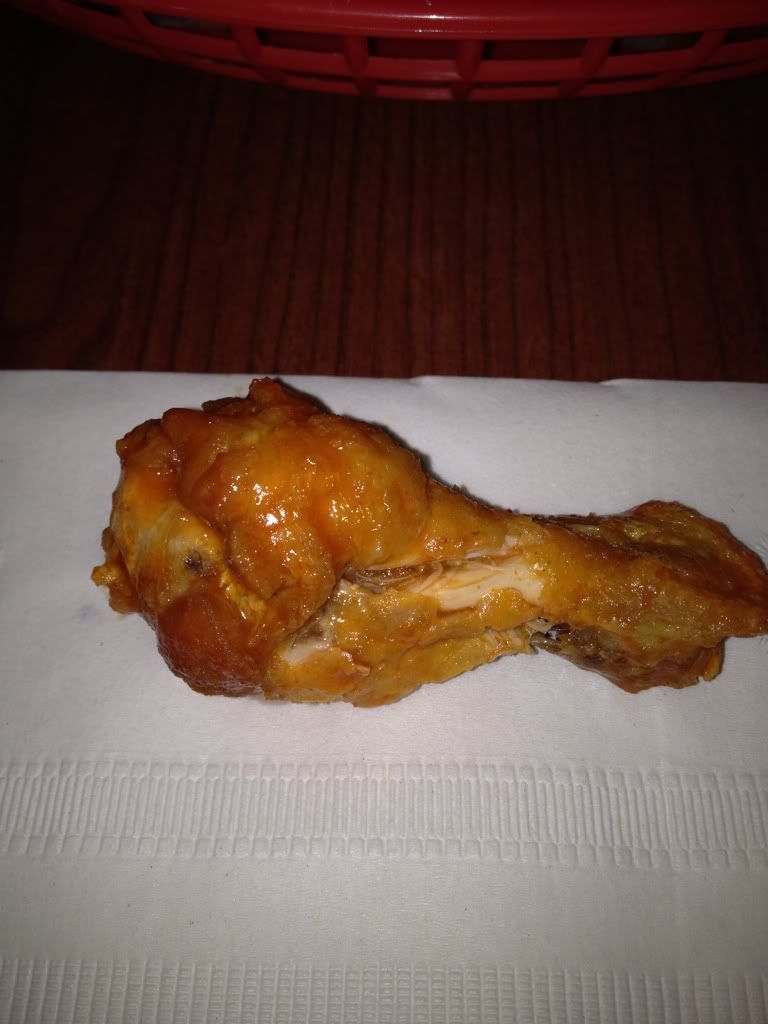 Cook just 60 seconds longer
Size
: There are those that might consider these wings too small, but that is not a complaint you'll find from me. What I liked most about Loose Moose wings is that they were all a uniform size, which makes them easier to cook. Yeah, I know, I just said they good have cooked just a tab bit longer, but so far that's really been my only complaint.
Score: 9
Extras
: Hey, lookie here, celery AND carrots. Damn, there's so much of each it looks my plate could have kept a rabbit happy for days. A nice big side of blue cheese was on the plate too…but wait…no extra plate for the bones? Really, I'm going to get this picky? Oh, I'm in a good mood today, so I'll forget that it wasn't there. The fantastic waitress even went out of her way to get me extra napkins, apparently she got a good look at what a pig I am when I eat.
Score: 9
Walking in the door and expecting to be completely underwhelmed, the Loose Moose wings were actually a pleasant surprise. Are they "I have to drive across town just to have these wings good"? No . But they are very good wings that if you ever find yourself in this part of Omaha and are in the mood for solid wings at a good price…you will not be disappointed.
Final Score: 40 out of 50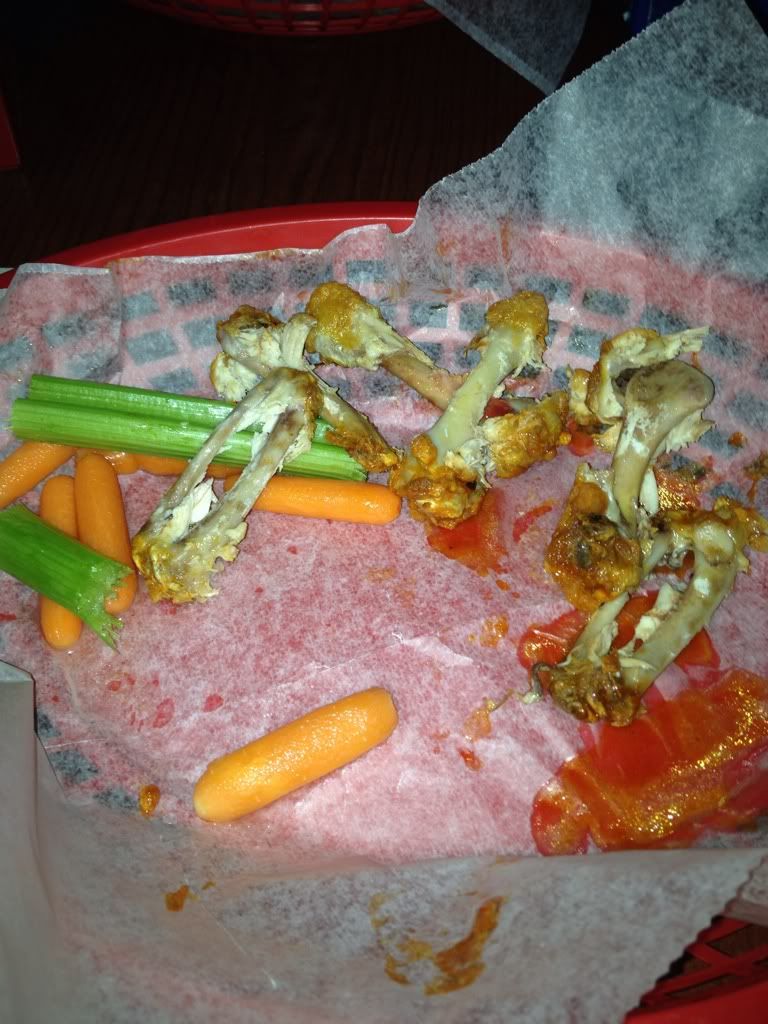 If you're ever in the area, stop by for wings