Anyone who rolls into a bar on a motorized "Little Rascal" scooter, pounds a bunch of beers (while devouring a bag of Funyuns) then hops on his ride and heads to a new bar...clearly is our drunk of the week! Can you get popped for a DUI if you're on a motorized scooter that does not go more than 2.8 mph?
Have a picture of someone hammered in public...just send it to
HitThatDive
and maybe (just maybe) you can win your very own HitThatDive t-shirt. Grab a shirt...don't cost nothin'...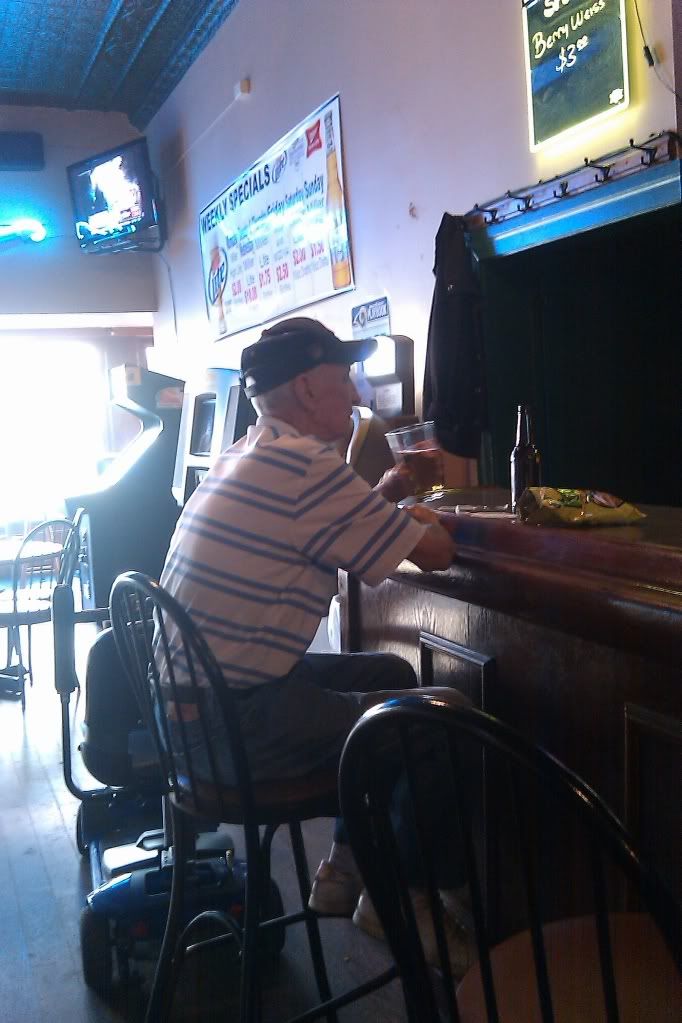 He's a little rascal on his Little Rascal.