Our latest HTD "Drunk of the Week" is the most honest street person...ever (as noted by his sign that states "Why Lie" I need a beer). Our crack staff at HitThatDive sprung into action and did two things. 1) snapped a picture of him and 2) found the nearest liquor store and got the guy an ice cold sixer!
Turns out he is retired military and even once had a record contract. A super great dude who was just a little down on his luck...but after talking with him for about an hour...it's clear the only real difference between this guy and most HTD readers is that most of us usually have beer money.
Have a picture of someone hammered in public...just send it to
HitThatDive
and maybe (just maybe) you can win your very own HitThatDive t-shirt. Grab a shirt...don't cost nothin'...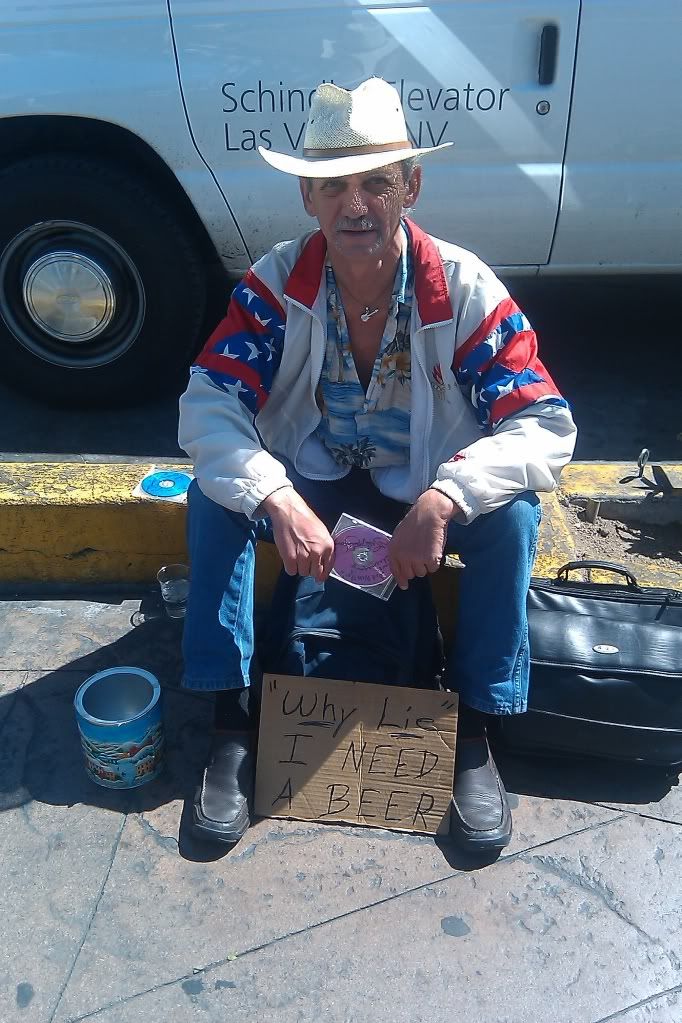 "Why Lie" I Need a Beer