129 North Washington Street
Papillion NE 68046
402-331-9973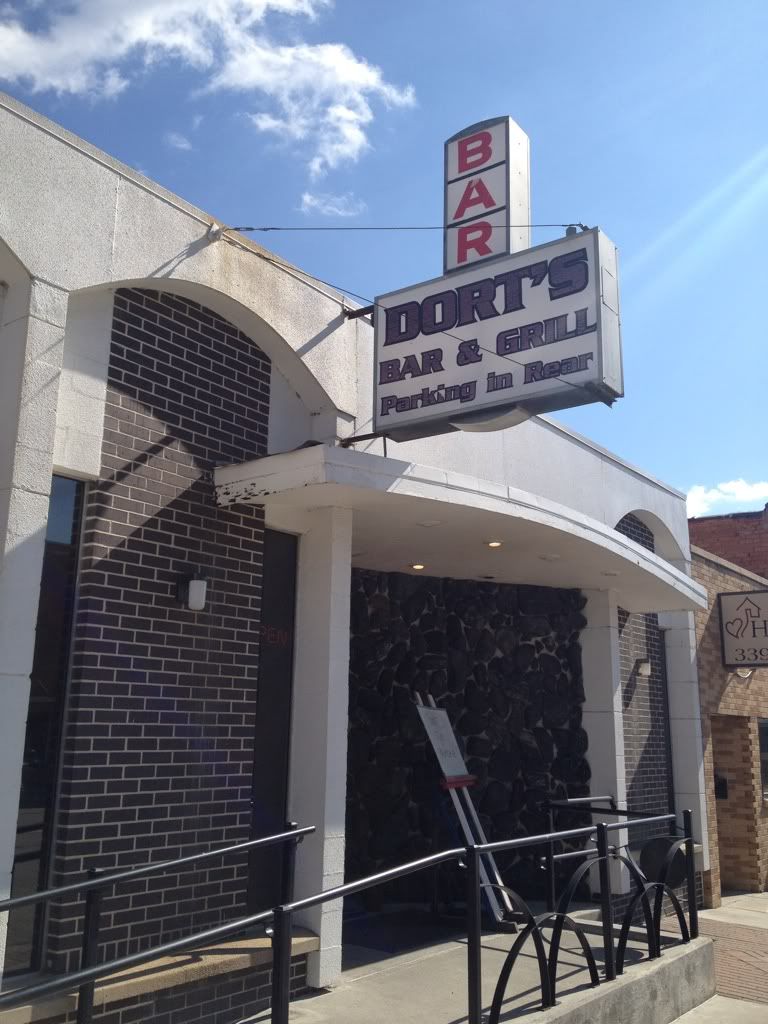 Once a bank?
A few years ago I was talking with
Jaret Reddick
(the lead singer of Bowling for Soup) a few hours before they were playing a gig in Papillion. I asked, kind of as a joke, if the venue called "The Rock" served beer. I was surprised when he quickly responded by saying "Dude, that place is dry!" Having never been to Papillion before that day, I asked him what to do for a few beers before the show…his answer was a place called Dort's. If it's good enough for the guy who sings "
Hooray for Beer
" I'm sure it will be fine with me. Fast-forward several years…and I have not been back there until this weekend.
PROS: No frills. Old school. Great-smelling prime rib.
CONS: It's in Sarpy County…aka Sarpy cops.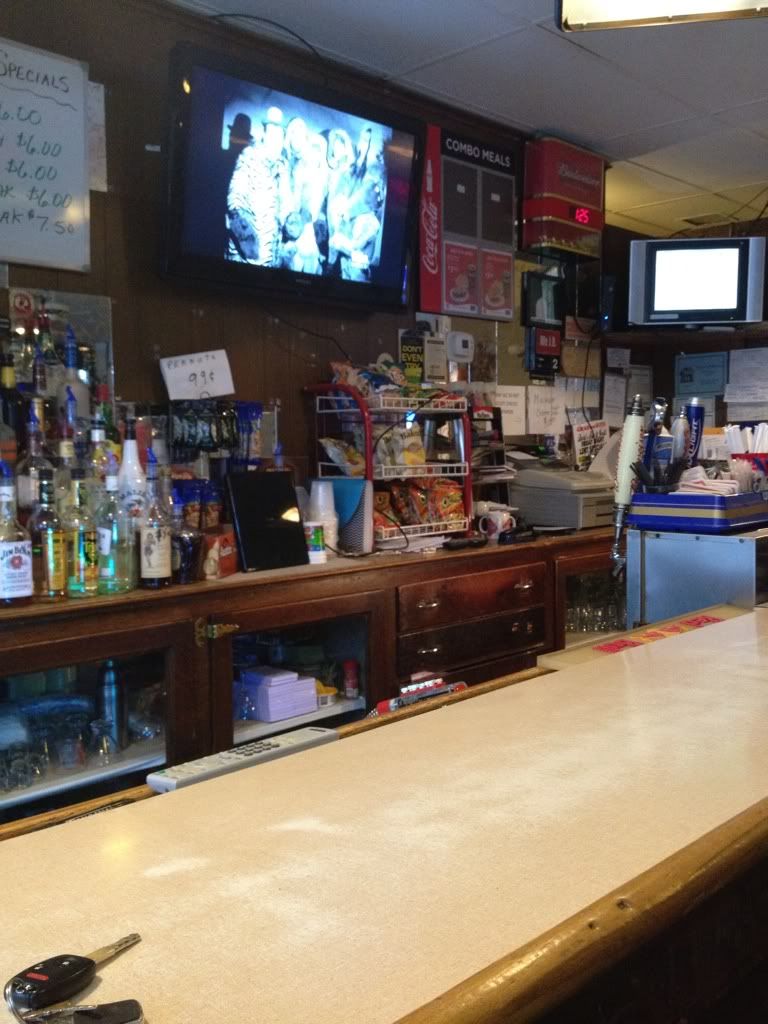 Old school bar
First Impressions: Wingman for the day Speck noted, as we walked up to the front door, that Dort's looked more like the outside of a bank than the outside of a 50 year-old bar. I had to completely agree. There was a bit of a funky smell as we took a seat at the bar, but that's not all that uncommon in older bars. It was pretty quiet, so we made sure not to disrupt the three patrons watching an Abbott and Costello movie.
The Bar: It looks like just about any other old shot and beer place that were on every street corner in Western Pennsylvania when I was growing up…so I immediately felt right at home. There are four beers on tap and a relatively well-stocked cooler of a wide variety of bottled and canned beer. By the way the rest of Dort's is set up, it looks like they are getting ready for a good 'ole hunky fire hall wedding. And bring the kids, they have a back room with several video games.
The Crowd:
Speck and I made the total number of patrons exactly 5 once we sat down. Check that, one of the guys at the bar was also the bartender…so make that 4 patrons and one employee. We were the only two not eligible for AARP benefits, and unlike the "hipsters" around town who drink PBR because it's the in thing to do…the one old dude was pouring his PBR into a glass right out of the can. Now THAT'S how you do it you bunch of
dorks at the Homy Inn
!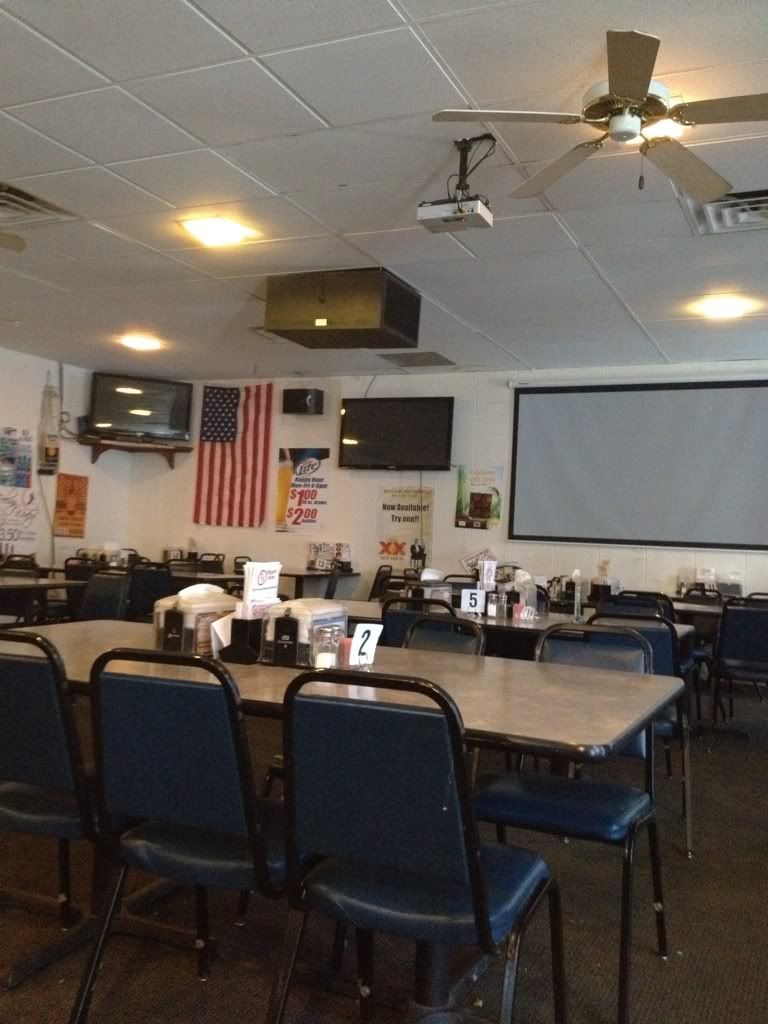 No frills...good times
Service: Want service with a smile? Go to the mall. Want a crusty old bartender to get you a beer? Come to Dort's. He seemed like a fine enough guy, but I can usually size-up a bartender who is not in the mood for a few strangers to strike up small talk when he has shit to do. But also not surprising, our glasses were never empty.
Price: We were paying $2.25 for a pint of domestic beer…well Speck was paying…I was freeloading for the day. I did see a sign that happy hour is Monday-Friday and that will get you $1 draws and $2 bottles. Better than half off a draft beer at happy hour…now that's how you do it Rusty Nail!
Food:
We didn't eat…but the prime rib the bartender was making for that evening's dinner special smelled amazing. They have great lunch specials listed for everyday of the week, and in doing a quick
Urbanspoon review
, Dort's gets great reviews for their food.
A real PBR drinker!
Entertainment: Does Sarpy County have their own Keno? For once I saw something other than Big Red Keno called Players Keno…not that I pay Keno it just looked a bit strange. They have a few TVs around the bar…some of which seem to only be on rabbit ears. And like I said earlier, there is a separate room in the back that has a few video games and one of those eat-all-your-quarters crane games.
Restrooms: The bar is 50 years-old, I assume that the building is older than that, so they are pretty much as expected. Not great. Not awful. In a nice touch for a bar bathroom…there were even fake flowers in the men's room. Now there's a first!
Bartender Chat: Name. Rank. And drink order.
How Far did Speck's $20 Go: Eight pints is not too shabby at all since we were there during a non-happy hour. Show up during the week between 4-6 and 20 bucks will get you 20 pints…bring a driver if slamming 20 beers in two hours is on your agenda.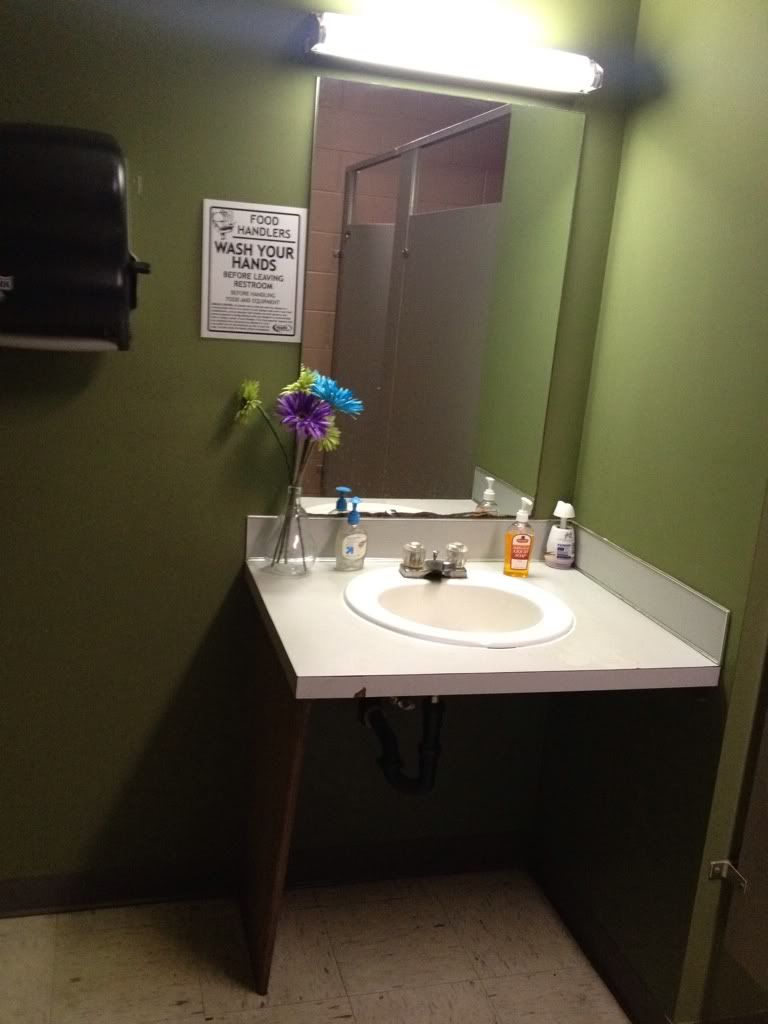 Flowers...nice touch!
Final Impressions: This is an old-school, no frills place to have a few cheap beers and possibly hang around for a real home-cooked lunch or dinner. If you need ambience, some sort of boat drink, or "fancy" yourself a club goer…do not waste your time here. In fact don't come here ever…you will ruin the atmosphere. But, if you're someone like me who feels at home in an older bar, with an older crowd and are content having a few beers while watching a 65 year-old black and white movie, all I can say is HIT THIS DIVE.
DIVE-O-METER
7
50 years and going strong!