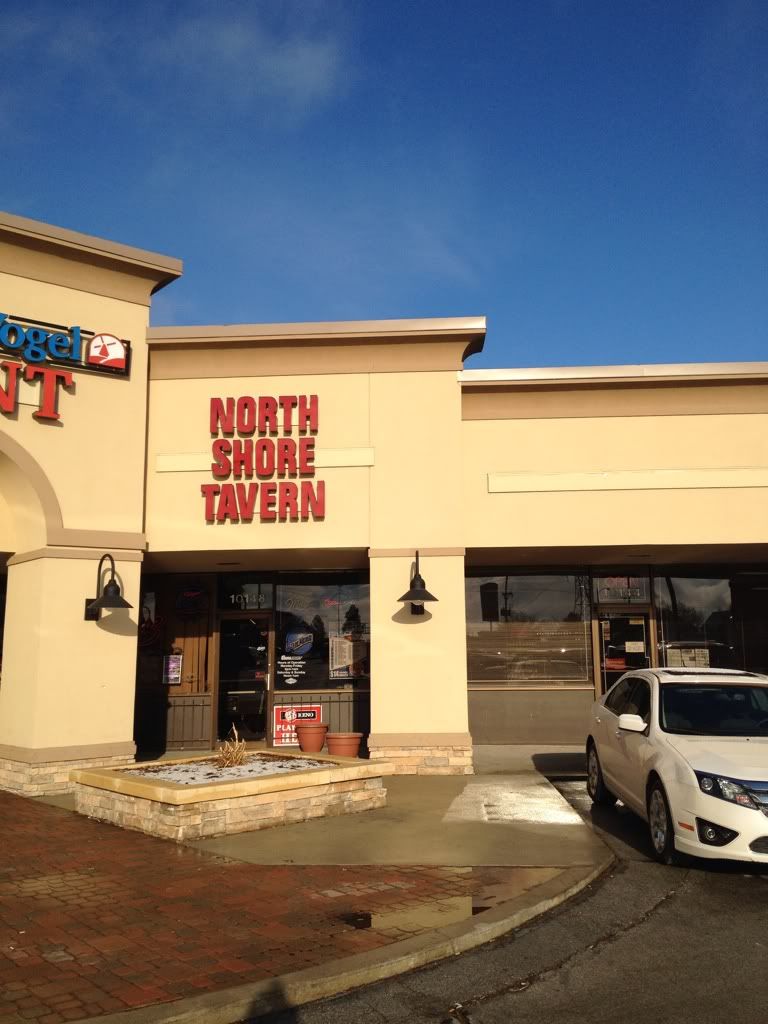 Strip mall bar
10148 Maple Street
Omaha, NE 68134
402-571-1150
I received an email two weeks ago from Tim M. of Omaha and he wrote, "Hey - I am curious about the North Shore but haven't been there yet - I am lazy and babysitters are expensive so I think you should check it out. Not just for me, of course, but for all of your readers." See, at least someone is looking out for the HitThatDive readers!
Pros: Could do much worse. Friendly staff. Fine enough for a strip mall bar.
Cons: Prices seemed a bit high. The loud-ass table of women behind me!
First Impressions: Another strip mall bar…is there anything I won't do for my readers? A walk through the front door and I was pleasantly surprised that this looked like a decent bar to have a few drinks and kill some time. And, is was pretty hopping for a Friday afternoon happy hour. So far, I'm a bit surprised…in a good way.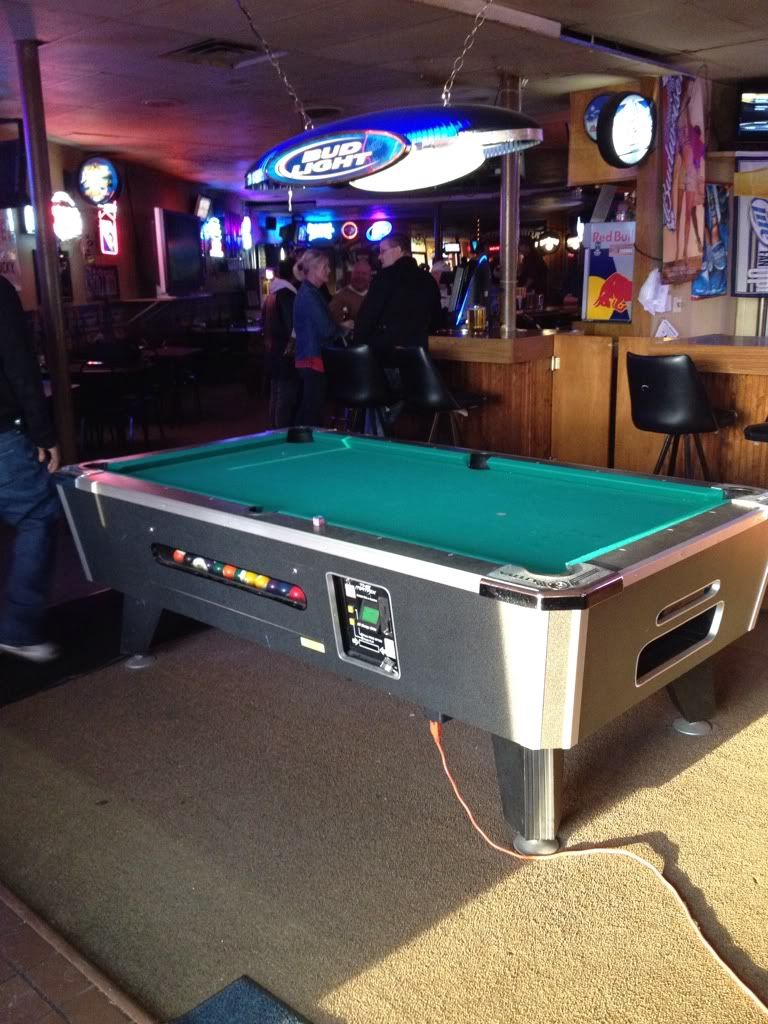 Watch the cord
The Bar: There was a good selection of 16 draft beers on the wall, and more choices than just the usual swill that I drink. The bar itself is a long "L" shape, but it is a more than comfortable place to throw back a few beers. Other than that, it's stocked with pretty much what you would expect in a neighborhood watering hole, and it's a very orderly looking bar area. The room itself is kind of an odd shape, which makes this place much larger on the inside than it appears on the outside. There are more than enough tables to easily find a seat, and there is even a dedicated foosball room in the back.
The Crowd: This varied wildly. A good-natured (and chatty) 60 year-old dude to my right, 21-year old wannabe tough guys to my left, and a table of what seemed to be the entire cast of Bridesmaids sitting behind me that would not shut the hell up! From what I can tell, this is an older drinking crowd during the day, and once the older drunks stumble home around 7:00p.m. a pack of younger ones comes in to take their place. Keep in mind, that is strictly my "expert" guess on my part.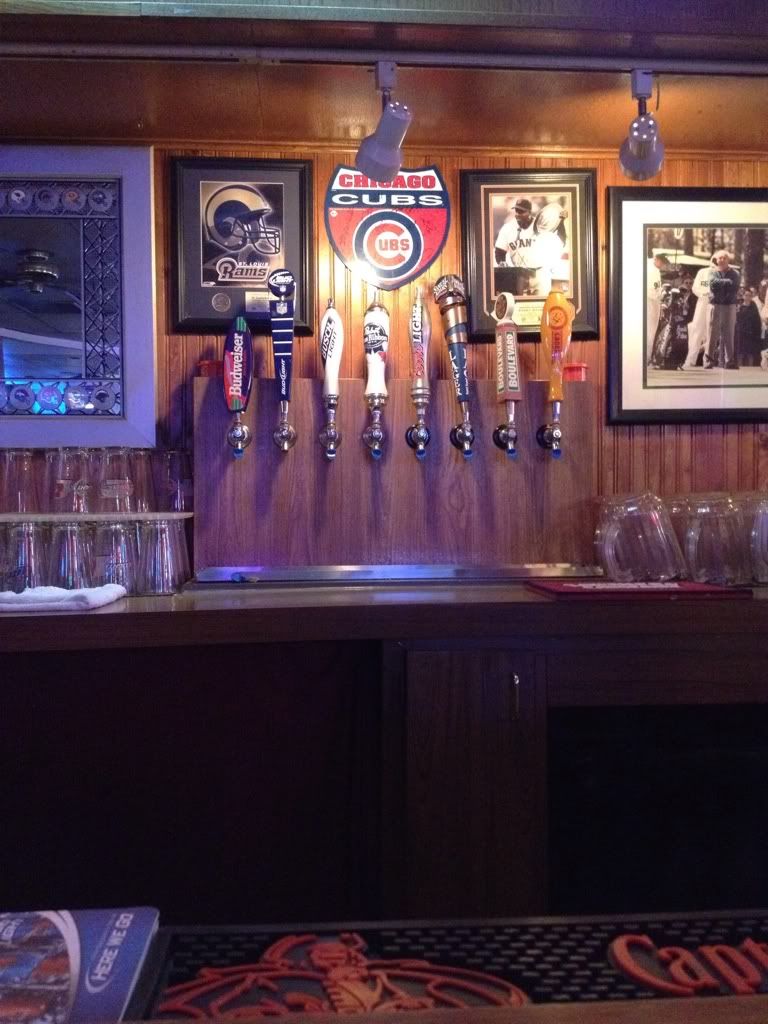 Big selection
Service: No complaints here at all. The cute afternoon bartender knew all of her regulars by name and drink order, was quick with the refills, and had just the right amount of attitude (with a smile) to hold her own ground with any drunk in the place.
Price: I was paying $3 a pint for domestic beer and I also saw a sign that domestic bottles went for $3.50…nothing to write home about here. There also was a sign for $10 buckets of Busch and Busch Light "all day every day". A lot of the older dudes were drinking pitchers, so maybe that's the way to go when you're here. I was thinking it would have been more like $2.25 for a happy hour beer in a bar like this…but apparently I was wrong.
Food: None that I could see. But, it is in the same strip mall as a Valentino's, so if you get hungry you can go there and pig-out on some room temperature below-average food. Enjoy!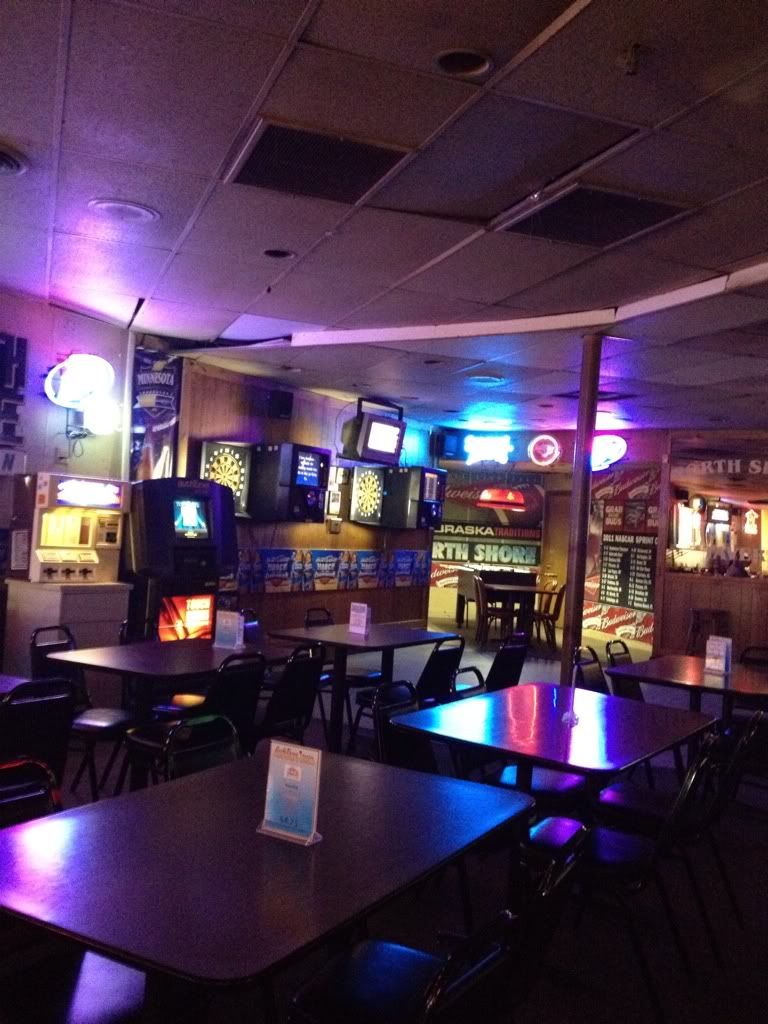 Plenty of room
Entertainment: Aside from the foosball room there are dart boards and a pool table right as you walk in the front door. Again, pretty standard stuff for what you expect to find in a bar like this from the second you walk through the door.
Restrooms: Now this I was looking forward to because according to Tim M. "A buddy of mine apparently has been to the North Shore; he said the bathroom gave him waking nightmares for 3 days. So you have that to look forward to." Were they pretty bad…yes. Were they the worst-ever…not so much. They are bad, trust me on that one…but I have unfortunately been in much worse. On a side note, for 50 cents you can buy a "French tickler…ribbed for her pleasure" from a machine on the wall if you dare. Maybe I'm selfish, but I always turn those things inside-out for MY pleasure!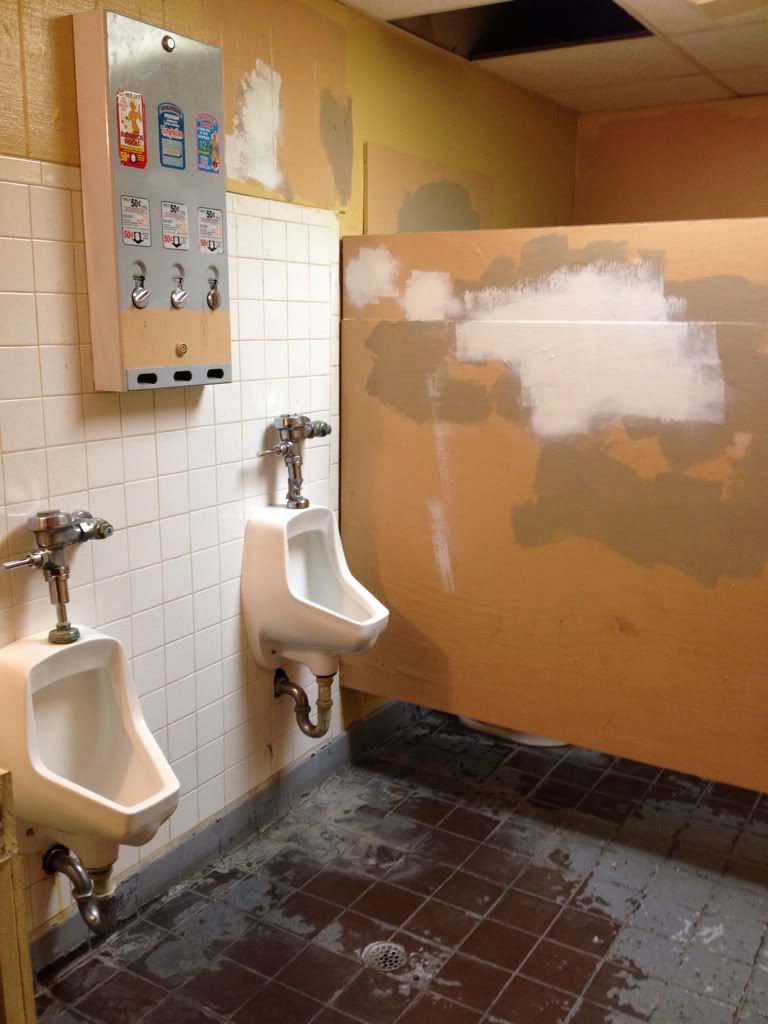 Yuck
Bartender Chat: I thought this was odd, the bartender was asked by one of the regulars if she could turn up the volume on the jukebox. In an odd response by her manager, he told her "I don't want to turn it up because it's happy hour." Is there not a better time to crank a jukebox then during a Friday afternoon happy hour??
How Far Did My $20 Go: Six pints…which isn't horrible I suppose. But, it was happy hour and I was drink crap beer, I would have like to see my twenty bucks go just a bit farther then it did. Oh well…
Final Impressions: I liked it. Did I love it…probably not. It's a good enough bar with a fun drinking vibe. And for where it's located, they've done a good job of making it look and feel like a regular-old neighborhood tavern. By all means, if you're ever in the area don't avoid this one, but there's no reason to drive halfway across town just to come to the North Shore Tavern…unless you need some French ticklers from a vending machine.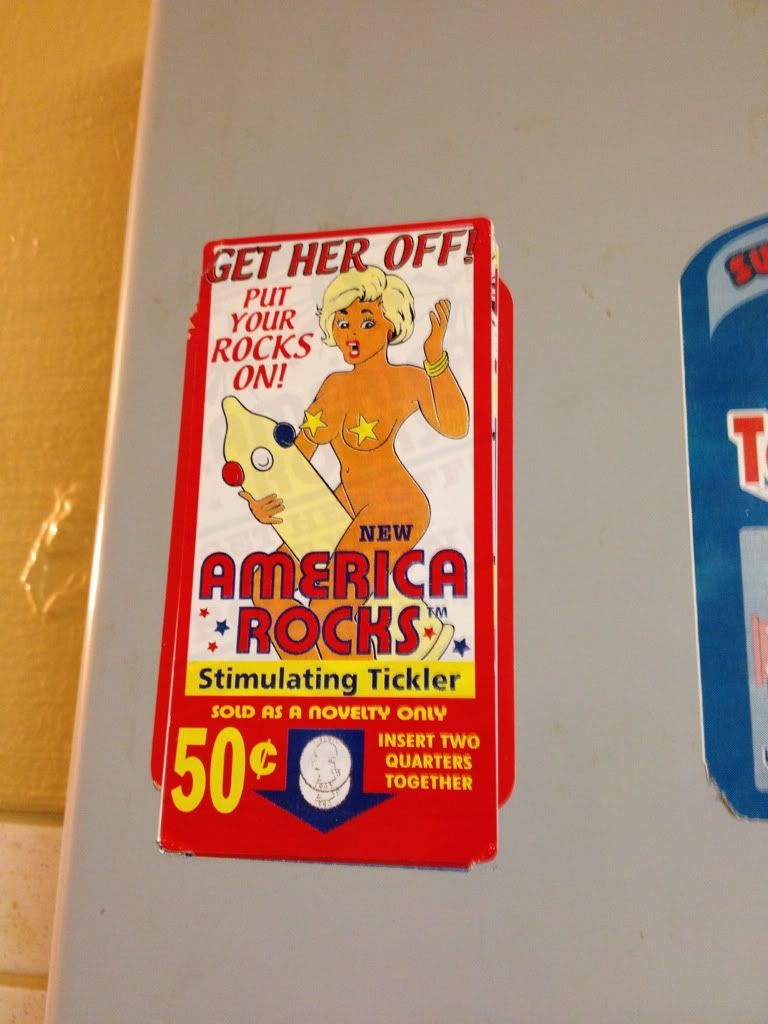 I dare you