"High tech" scoring sheet
As you may (or probably not) know…in the HitThatDive quest to find
Omaha's best wings
, we currently have a dead heat between
Choo Choo's Bar
& Grill
and the
Pheasant Tavern
.
Determined to break the tie (and come up with an excuse to eat wings, not once but TWICE) on a Sunday afternoon…I concocted the Omaha Wing Challenge – Tie Breaker!
A huge thank you to the small, but devoted, group of volunteer wing judges (and two absentee ballots from Speck and wife) who lent their time and taste buds to do something I couldn't do…and that is determine a damn leader of the top of the current leaderboard.
The rules were simple: Show up. Eat wings. Drink beer. And finally, rate each place's wings on the usual five criteria. First Impressions, sauce, size crispiness, and the always ambiguous "extras".
Of note…I did scarf down a bunch of wings, but I eliminated myself from the judging…who needs to do extra work on a Sunday anyway??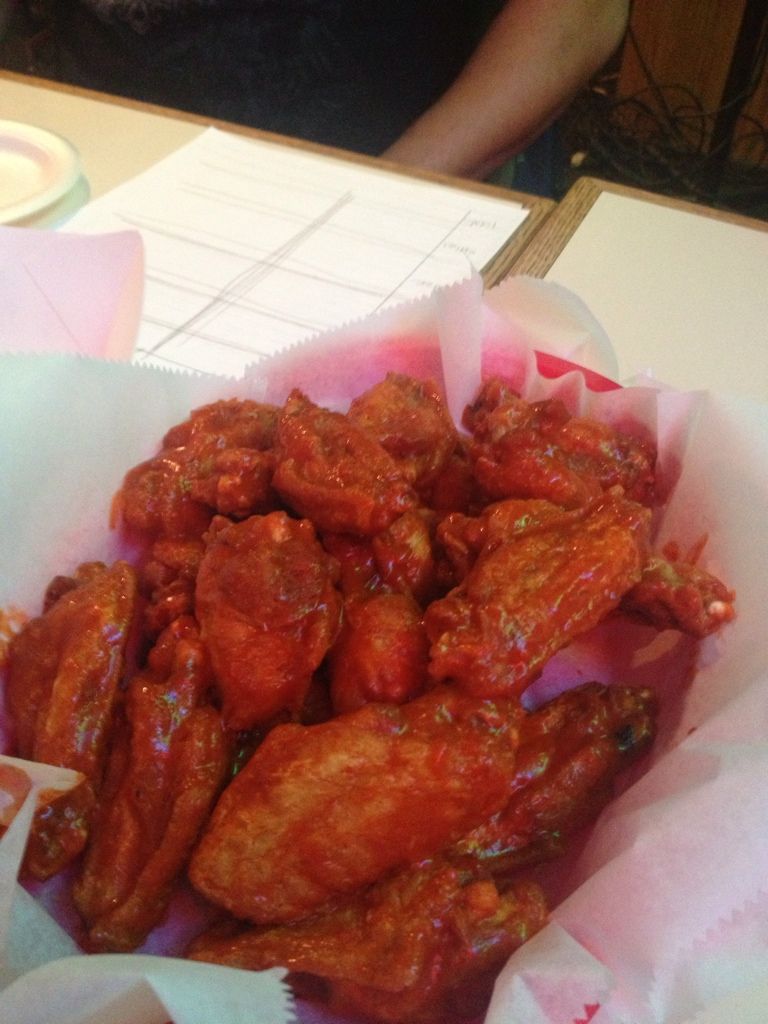 Choo Choo's
AND THE RESULTS ARE:
The highest possible score, based on the amount of people voting, was 250 total points. Drumroll
please…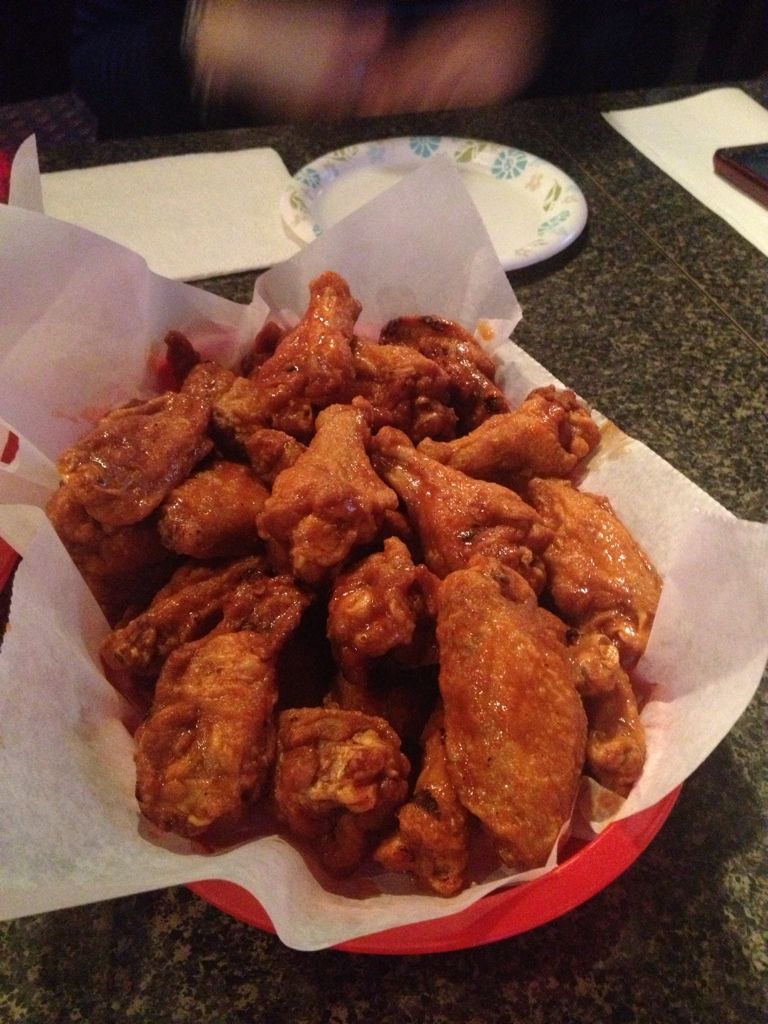 Pheasant Tavern
Winner of each category:

First Impressions: Pheasant


Sauce: Choo Choo's

Crispy: Pheasant

Size: Tie

Extras: Pheasant


Final Point Totals:

Choo Choo's: 188 points
Pheasant Tavern : 192 points
And there you have it! Our highly unscientific challenge has determined that the Pheasant Tavern gets the nod, by a NOSE, over Choo Choo's. But, don't let that deter you from doing your own challenge and checking out the wings at either place any chance you get. This is a situation where no decision is a bad one. And that's a good problem to have.
Thanks to all the great staff at Choo Choo's and the Pheasant...I need to come up with a new reason to eat wings at both places in the same day again!