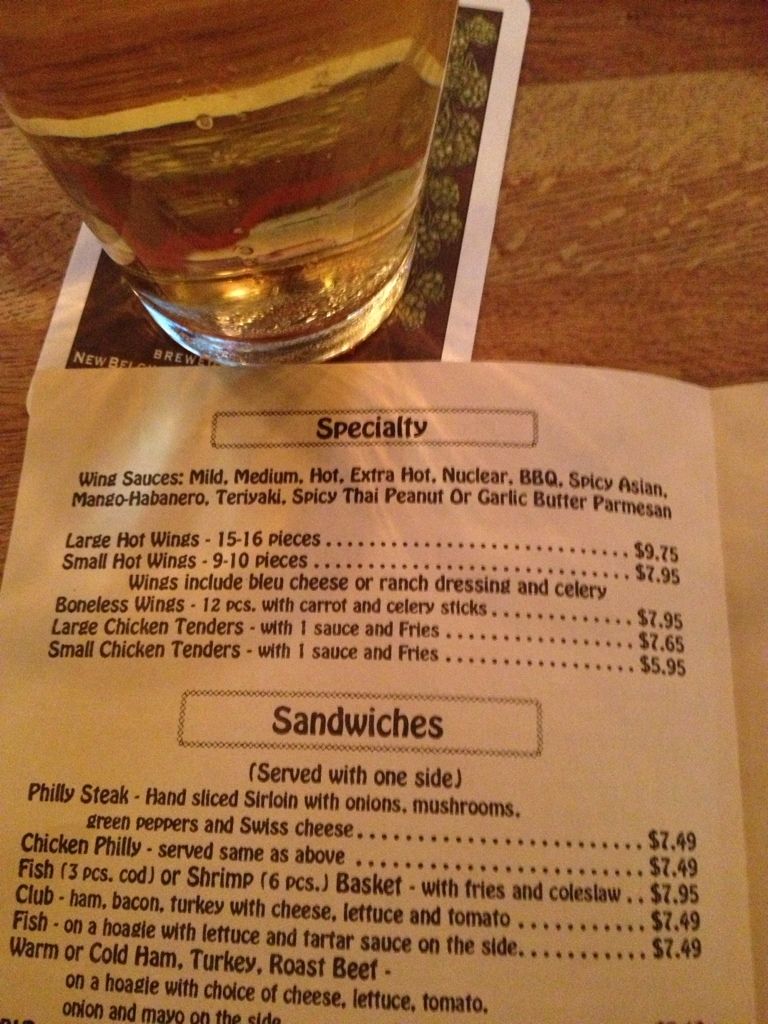 "Church Bulletin" Menu
13909 S St
Omaha, NE 68137
402 859 3311
On one of my inane Facebook posts, I received a message from someone that works as a "drink slinger" at our current "
King of The Wing
" bar
Choo Choo's
who was curious about my impression of the wings at the Pheasant Tavern. I suppose knowing how you rank with the nearby completion is never a bad idea, so it was off to the "Under new ownership"
Pheasant Bar and Grill
.
For those keeping score at home, the best HitThatDive wing score is a total of 50 points based on scores from five separate categories. So far, the highest score has been a 48 at Choo Choo's.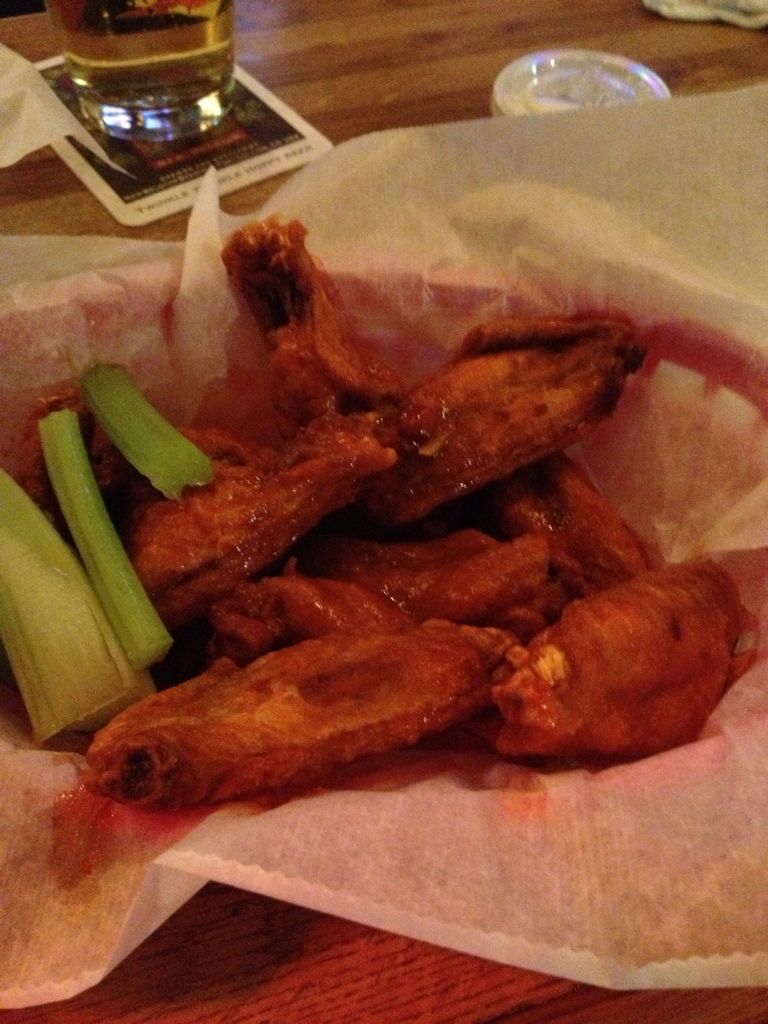 Perfect
First Impressions
:
Unlike the current champion, Choo Choo's, there is plenty of room at the bar and parking is not an issue in the least. Looking at the church bulletin-looking menu, you have the choice between a large order (15-16 pieces) or a small order (9-10 pieces). Hey, isn't that how you order them at Choo Choo's too?
Geez, there are 11 different sauces to choose from. Everything from "Nuclear" to "Spicy Thai Peanut"...people order that?? As usual, I stuck with the way wings were meant to be served...with hot sauce! As they showed up at the bar roughly 10 minutes later, I thought they looked pretty good, not amazing, but not too shabby. And then, I got a whiff of the sauce.
Score: 9
Sauce
:
The hot sauce, in a word, was perfect. Not only did it have the right "Buffalo" taste, it had just enough zip to sting your mouth after a bite or two without feeling like your Adam Richman eating several ghost chilies. Not only was the sauce perfect in taste, but the wings were coated uniformly and it did not appear that even the ones on the bottom were swimming in excess amounts of the Pheasant's sauce. There is a fine line between just the right amount of sauce for a wing and drowning the little bastards. Nothing short of perfection on all counts here.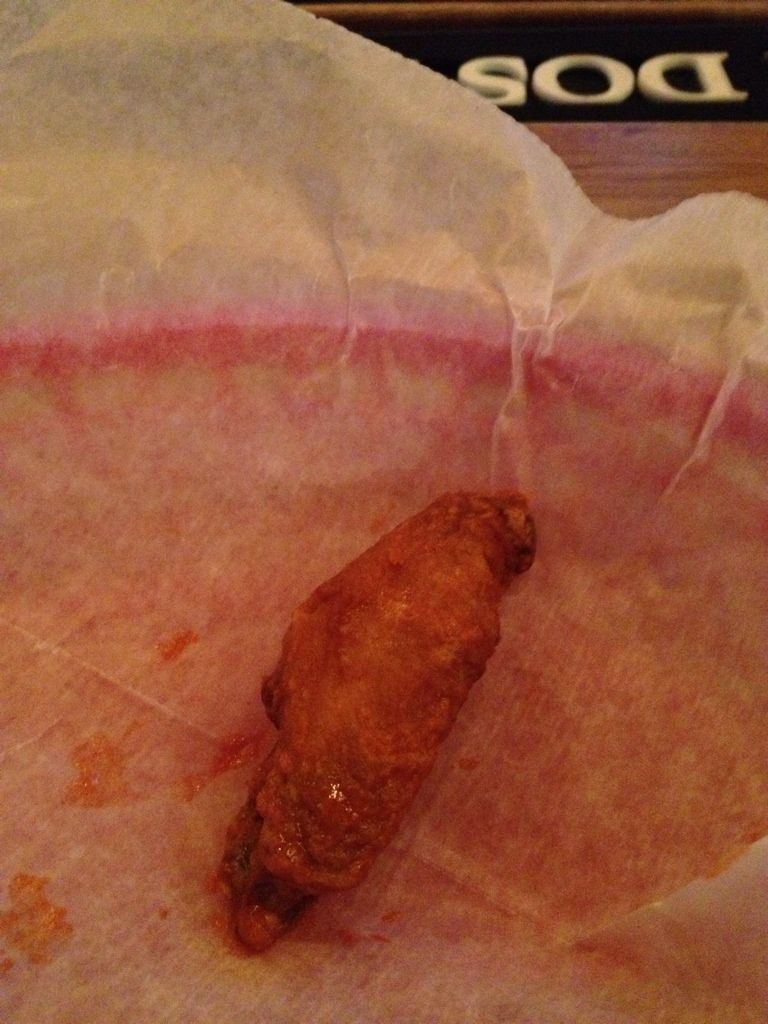 Score:10
Crispy
:
One would naturally assume that a bar that knows how to perfectly coat wings would also know how to fry them to crispy perfection...and in the case of the wings at the Pheasant...you would be correct! In fact, the first wing I had was every bit as crispy as the very last one on the bottom of the pile. Usually, the last few can be so soggy, and covered in sauce, that your mouth looks like Bozo by they time you're done eating. It is a rare occasion where all 12 wings have the same amount of crunch from start to finish.
Score: 10
Size
:
Again, right out of the Choo Choo's playbook, these wings are all the perfect size to ensure that they are fried to perfection. It's almost like the cooks here have stolen the Choo Choos recipe for success in every aspect. Or, is the the other way around? More on this one in a bit. In any case, even I can't bitch about the size of the wings.
Score: 10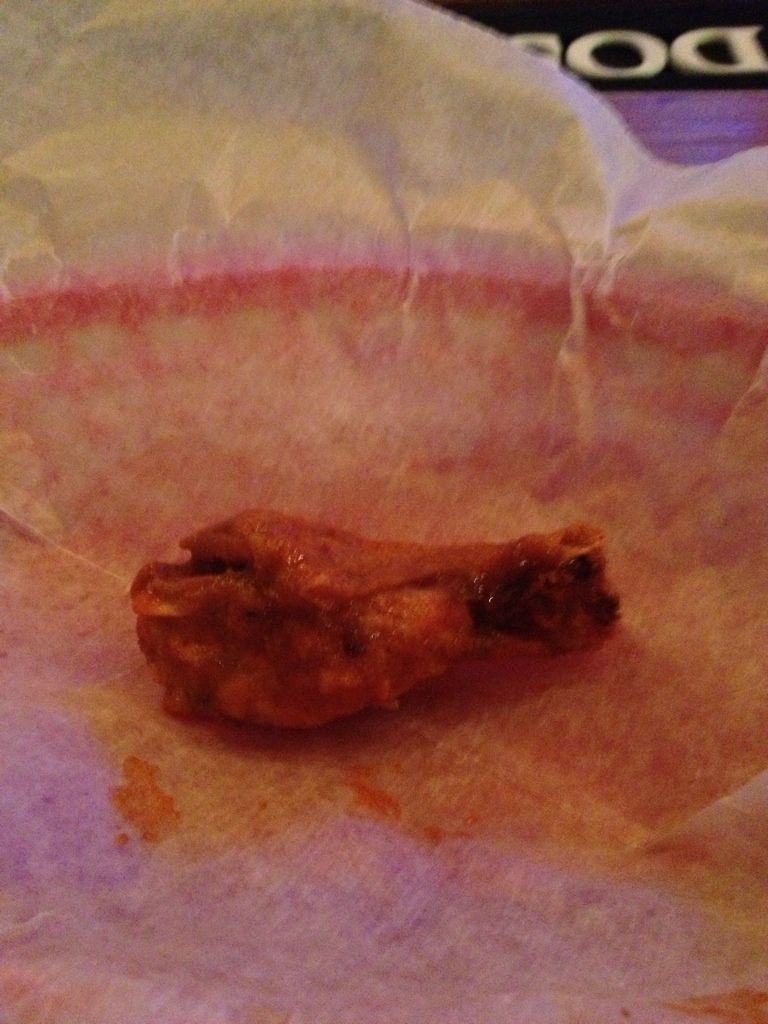 Perfect Again
Extras:
Extra plate for the bones? Check. Extra napkins? Check. Enough celery to be chew on between wings? Check. Blue cheese...uggggh...I've almost given up on this one in Omaha. Yeah, I mean it came with a little plastic cup on the side with some white stuff in it. I guess is was blue cheese-like, but actually it didn't really taste like anything. Hard to deduct too many points here because that seems to be the norm in these parts.
Score: 9
Total: 48--WE HAVE A TIE!
I remarked to a drunk sitting next to me that these wings were every bit as good as Choo Choo's and he said "Dude, they ARE Choo Choo's wings." Then I remember what I wrote at the end of their review, "Reading around on Facebook, it appears that Choo Choo's went through a complete change in kitchen staff within the last week."
Oh shit, now I get it! The staff went from there and came here!
I conferred with HitThatDive wing consultant "Speck", who has made a few trips to both places in the last few weeks and has come to same conclusion. We do indeed have a tie for Omaha's King of the Wing.
With that in mind, anyone interested in participating in the first-ever King of the Wing Challenge...let me know. We will be gathering at both places next week to determine who has the better wings so we can break this tie once and for all!
We Need a Challenge!