1008 Bancroft St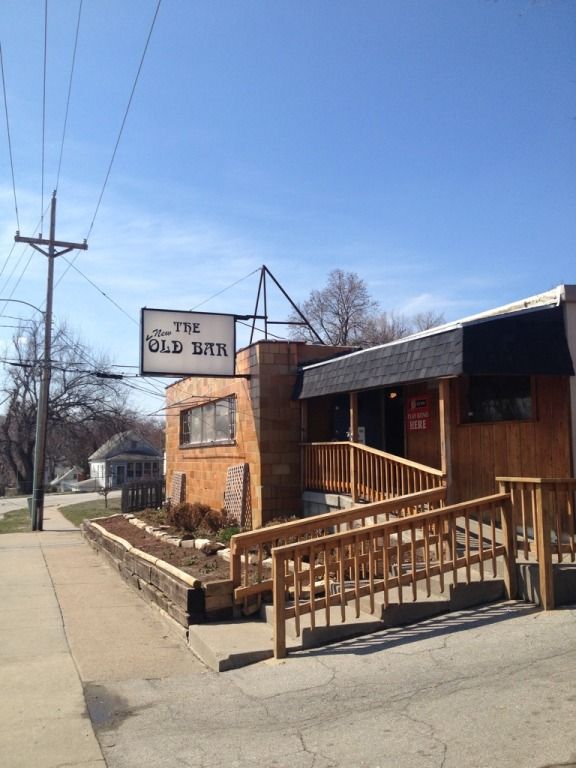 New AND Old
As usual, I'm a bit of a sucker for a bar with a slightly odd name. So when my friend, and bar finder extraordinaire, Mark told me about a place called the New Old Bar, it didn't take a lot of convincing for me to find a few hours to sneak out of the house for a few beers. Just one question...where the hell is it? Not to fear, I met Mark downtown and we were off for a very short drive due south of the Old Market.
PROS: Good get drunk vibe. Freshest smelling bar in town. High Life tall boys.
CONS: Dude to my left was not digging me. Not for inexperienced dive bar goers.
First Impressions:
The place is surprisingly bright and smells...ummm...like being on the beach in
St-Tropez
. OK, well maybe not THAT good, but the assortment of candles behind the bar, mixed in with a box of scented baking soda on the corner of the bar, gave the entire place a completely unexpected pleasant aroma. Not sure why I was expecting dark and smelly, but that is the complete opposite of the bar when I walked in. But, don't let the smell of bikini-clad women frolicking in the French Riviera fool you...there are some bad ass-looking SOB's hanging out in here.
Way cleaner than expected
The Bar:
Let's call it a long, yet short L-shaped bar that can easily seat 12 people. The bar-area itself is quite clean and organized, and has some old-school coolers with wooden doors that seem to be part of dying breed these days. Surprisingly, there are seven beers on tap and the coolers are well-stocked with a pretty decent collection of beer including
Miller High Life
tall boys. It's kind of an oddly shaped building so there aren't a ton of tables in the main bar area. As Mark noted before we got there, it's kind of an "F" shaped building. You'll just have to stop by here to see what he means. Of note, there was a bullhorn behind the bar as well. I can only guess what its intended purpose might be?
The Crowd:
In the time we were in there, I'd guess roughly 20 people were in there at some point...and 95% of them were dudes. For the most part they were a bunch of crusty old guys, mixed in with a few bikers, but a generally older good-natured collection of let's-talk-sports/no nonsense/take no shit sorts of bar goers. Well, all but one guy directly sitting to my left that was just waiting for me to look at him the wrong way...being dumb (but not stupid) I never gave him the chance for him to tell me what he thinks of my Mother (you're welcome Mom) . For good measure, someone even started quoting a line from the movie
Fletch
that immediately made me yell down the bar "You using the whole fist doc?" which actually got the intended laugh from the crowd.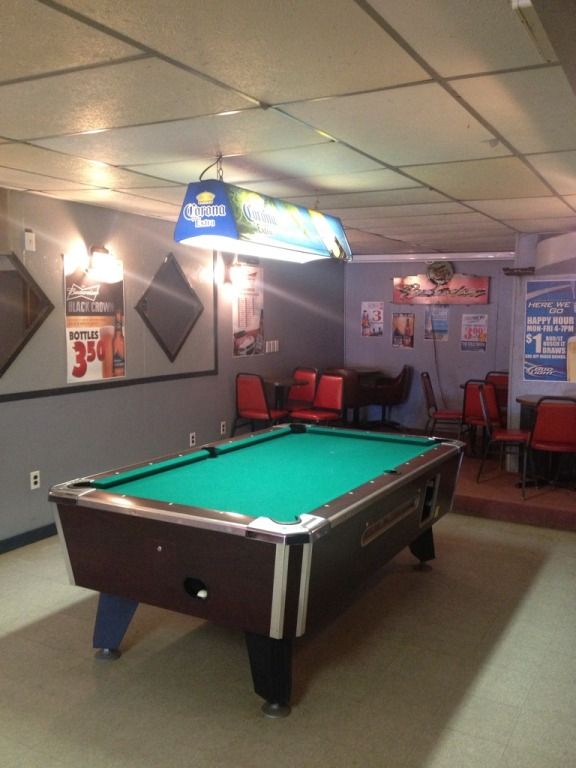 Good place for pool
Service:
A younger good-natured, take-no-shit bartender wearing a t-shirt that read "Caution: does not
play well with others". But don't let the shirt fool you, he was quick with the refills, told me right upfront that beers by the pint were a better deal than by the mug, and seemed to like the fact that I'm the type of person at a bar that says "Better give me one more" at least four times before leaving. Mark and I clearly were not regulars, but that didn't stop our bartender from treating us like ones in no time at all. Thumbs up!
Prices:
A pint of my usual domestic swill beer was setting me back $2 each... now that I can live with. I saw a sign on the wall for $3 mini pitchers of Busch Light on Mondays, and another sign that said happy hour is Monday-Friday from 4-7 that gets you $1 Bud Light and Busch Light draws and 50 cents off of any mixed drink. Not too shabby.
Food:
Pretty standard assortment of bags of chips and a few vending machines back by the dartboards that sell everything from stale nuts to stale-looking Hot Tamales. Come here thirsty, not hungry.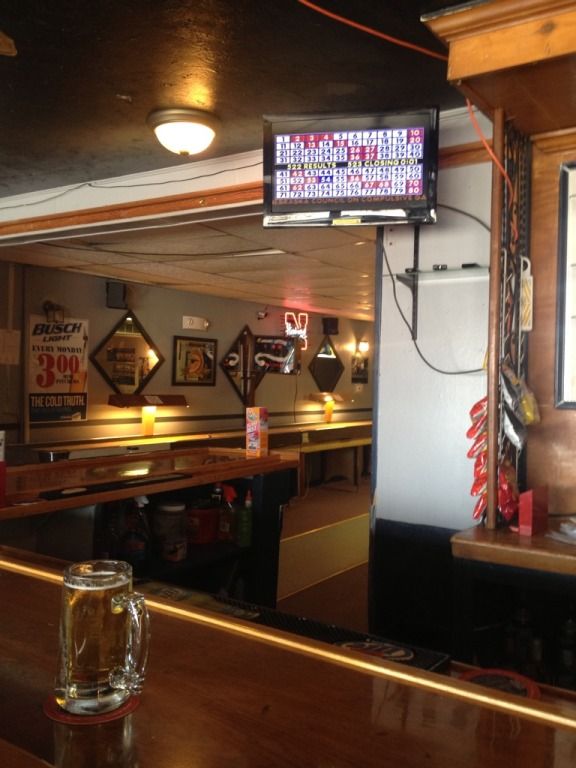 Box 'O baking soda
Entertainment:
Oh, you know, your usual stuff...pool table, dartboards, a long shuffleboard table and five smallish TVs that were fine enough for me to watch an ESPN 30 for 30 featuring Bo Jackson. But, the best part of the entertainment here are the kick ass speakers when someone drops a few bucks in the jukebox. It looks like they had a dedicated DJ area for karaoke too...but I was more than happy to just sit there and listen to a few
AC/DC tunes
BLASTING from the speakers behind me.
Bartender Chat:
Since this is a pretty outgoing bar, it's not the kind of place where you sit and have a long conversation with the bartender, it's more the kind of a bar where every sits and has one big conversation and the guy behind the bar chimes in as needed. And there ain't nothing wrong with that.
Restrooms:
Not too bad. Nothing to write home about, but also, nothing that needs to ever be avoided either.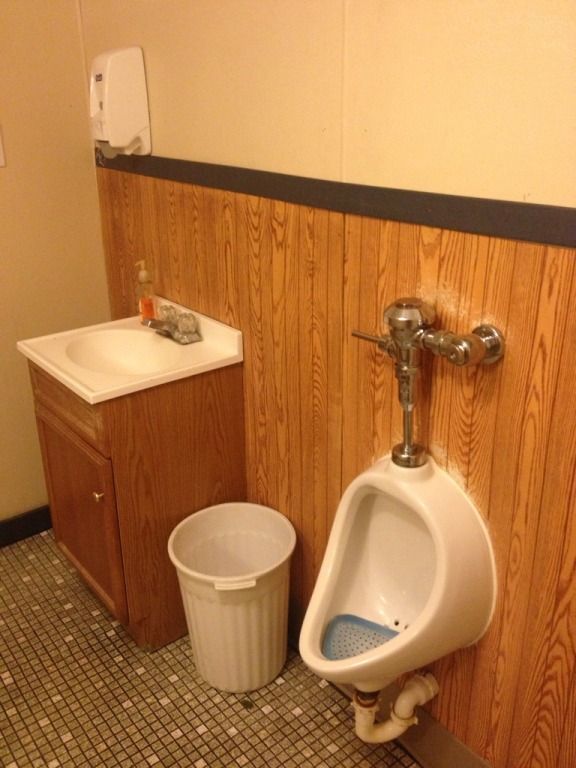 Could do worse
How Far Did My $20 Go?:
Well, on this afternoon, $20 will get you 10 beers. Well, make that more like 9 beers so that you have some cash left for a tip. Get here for happy hour, and $20 will exactly double your beer purchasing potential.
Final Impressions:
Two reviews of this place on
Foursquare
kind of sum this place up perfectly for me:
"Best fight I've seen in a long time. Karaoke is awesome. Nice staff" and
"If u like good lookin women dont come here.lol". Well, I didn't actually see a fight when I was here, but I bet you when there is one...it could be of the Battle Royal variety.
Not sure this bar is quite for everyone, but all I know is that I had a good time here. It has a bit more of an edge that just your average bar, but that's what made it an entertaining afternoon as well. Definitely a place I will stop by again when I'm in the area...just next time I'll bring an umbrella for my beer to see if it compliments the aroma of fresh mangoes or makes the guy to my left dislike me even more.
DIVE-O-METER
7.5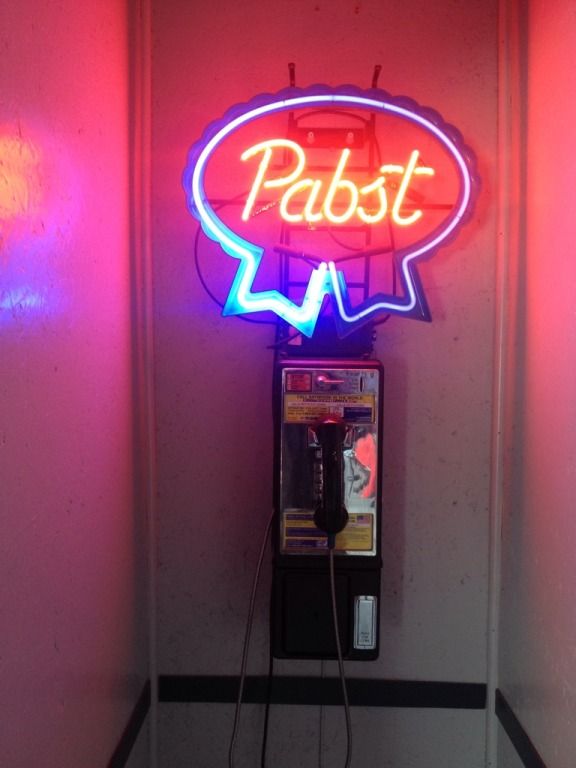 How do one of these things work again?