402 721-6701

Being a lazy creature-of-habit has its upside. Most notably, I have never pulled a muscle, rarely miss a good happy hour, and even my bar reviews are written in template from so I don't have to put too much thought into writing any of them.
The downside? None! Well, OK maybe one. And that downside is, for every bar I eventually getting around to writing a review about, I walk in and out of at least 10 other bars that I simply did not sit in long enough to write a review that meets my strict (
rimshot please
) 11 point review areas.
So, after nearly three years of procrastinating on how best to write a review of a bar where I only had time for one beer, I came up with the cleverly titled HitThatDive's "TIME FOR ONE" reviews. First on the block is Nickerson, Nebraska's
One Horse Saloon
.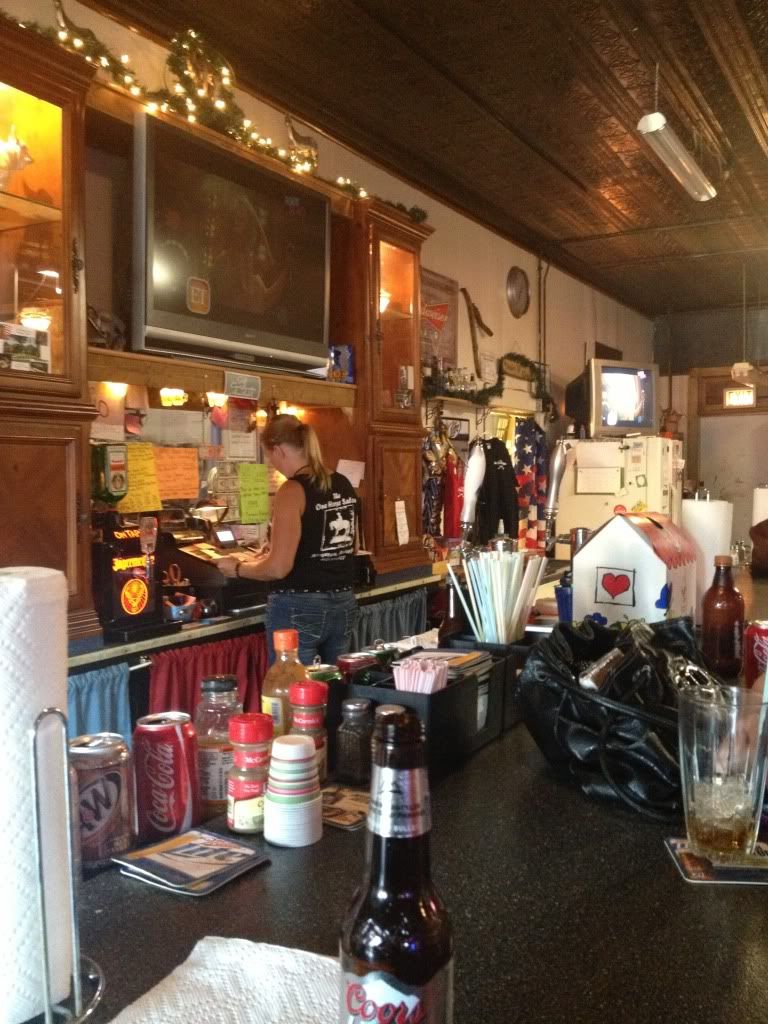 Cool ceiling
What Makes It Great:
Nickerson is small town America (population 369), but is an easy 30-minute drive from the suburbs in West Omaha. Owners Jim and Candice have made this old (and possibly haunted) building into a warm and inviting place for locals to gather on a summer evening, and still make a group of four outsiders feel welcomed.
WHAT ELSE MAKES IT GREAT:

Prices: Two beers, one strong Jack and Coke, and a can of pop (for DD Mark) set me back $9.50. I'm not exactly sure of the breakdown on the prices, but a round of drinks for four people is pretty good in my book.

People: This is a bar, but also the town restaurant so there were people of all ages in here on a Saturday night. This also is a stop on an upcoming poker run, so I'm assuming that this also is a stop for people out on for a weekend ride.


Food: There wasn't time to eat, but from the looks (and smell) of everything, this is a great place for some good 'ole home cookin'!

Beer Garden: Walk into the front doors, make a left past the rest rooms and you're in the beer garden. Looked like a great place to have a few on a day that was a little less humid than it was when I was here.
Let's eat
Atmosphere:
Think of what a small town Nebraska "Saloon" should look like in your mind...my guess is it looks almost identical to what you'll see when you sit down at the bar here.
Signs:
Handwritten signs all over the bar that tell you everything from when happy hour is (4-6), to the price of Mike's products ($3.50) just add to the small town charm of this great little saloon.

A FEW OTHER OBSERVATIONS:
Comfort: It was a warm evening, and the bar was a bit hot and muggy and Mrs. HitThatDive noted that she did not find the bar stools all that comfortable (wuss).
Restrooms: Potentially tricky to find at first, they were larger than anticipated and pretty clean. No problems here.
Vent: They must fry a ton of food in the kitchen, because the vent leading out of the building in the beer garden had an excessive amount of grease oozing from it.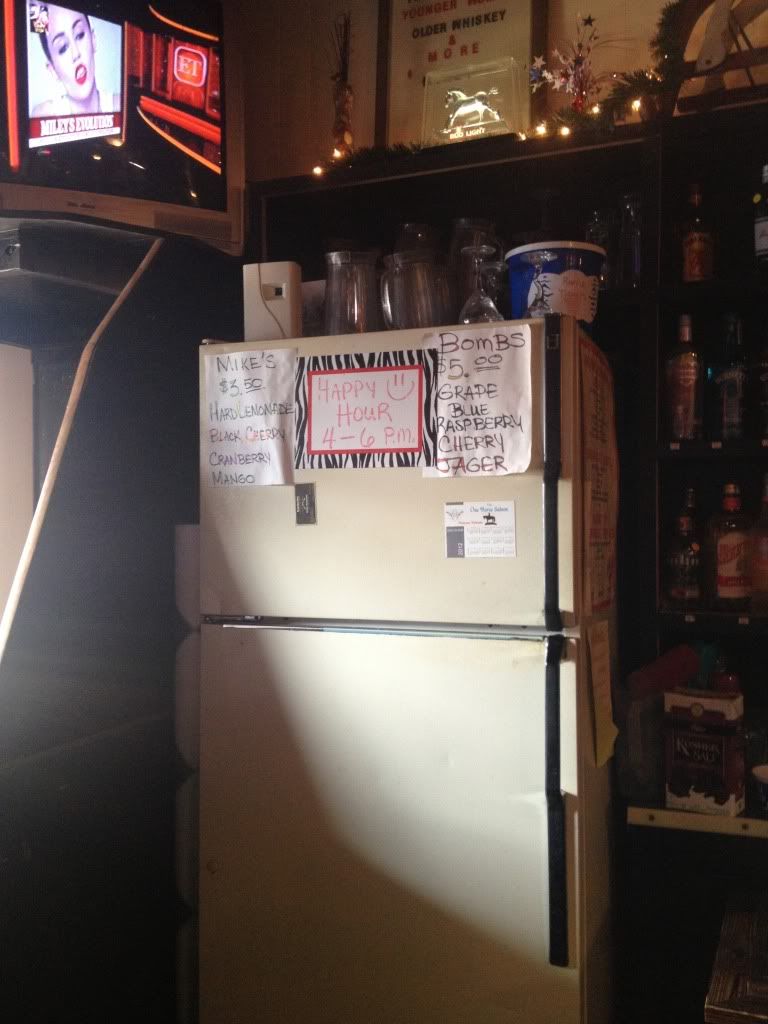 Handmade signs
Shuffleboard:
Might be a bit tricky to play when all the tables are occupied, but had I been here for more than one beer, I definitely would have demonstrated my lack of touch on this one to the locals.
Cash Only: Feel free to bring your credit cards, but don't plan on using them while you're here.
FINAL THOUGHTS: Oh shit, I just remembered that owner Candice sent me an email a few months ago, here's what she had to say about her place..."I have a Great Dive Bar in Nickerson Ne ( Just north of Fremont) Come check us out sometime. We have great food including our Very own Chicken Fried CheeseBurger and we definitely qualify as a dive bar...The building has been here since 1890."
This is a great little place that I could have easily spent several hours in just hanging out in and enjoying the laid back atmosphere.
Should you Hit This Dive? Absolutely!
My only regret is that there was only time for one beer. My next trip back I will be sure to order a chicken fried cheeseburger.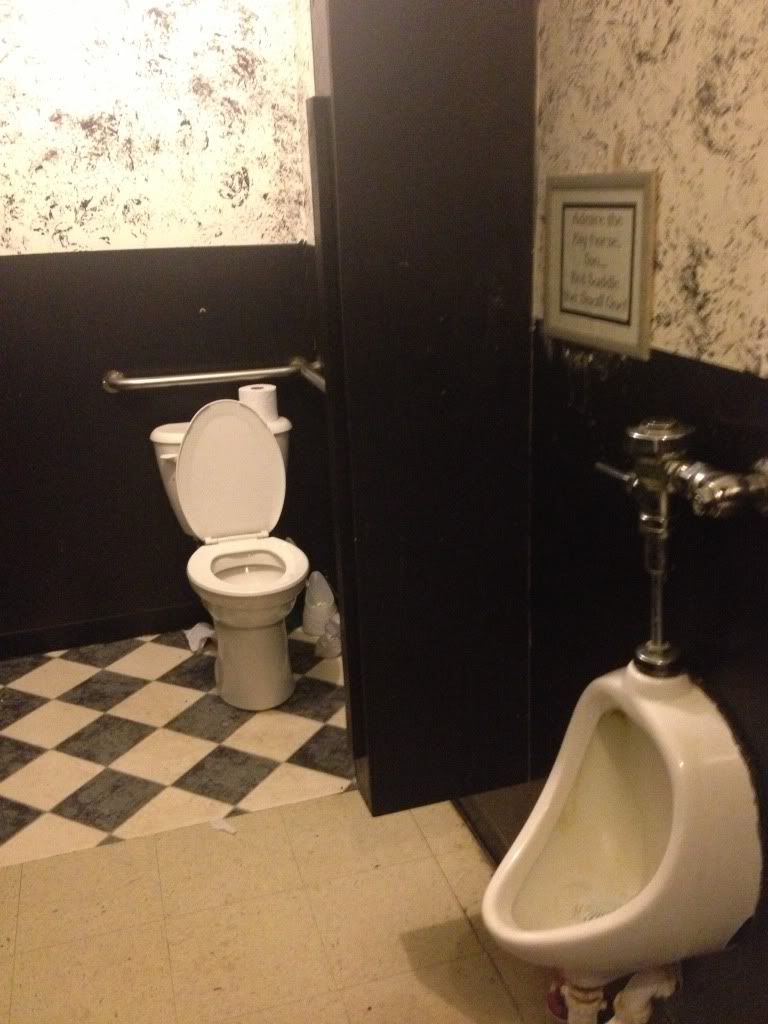 Clean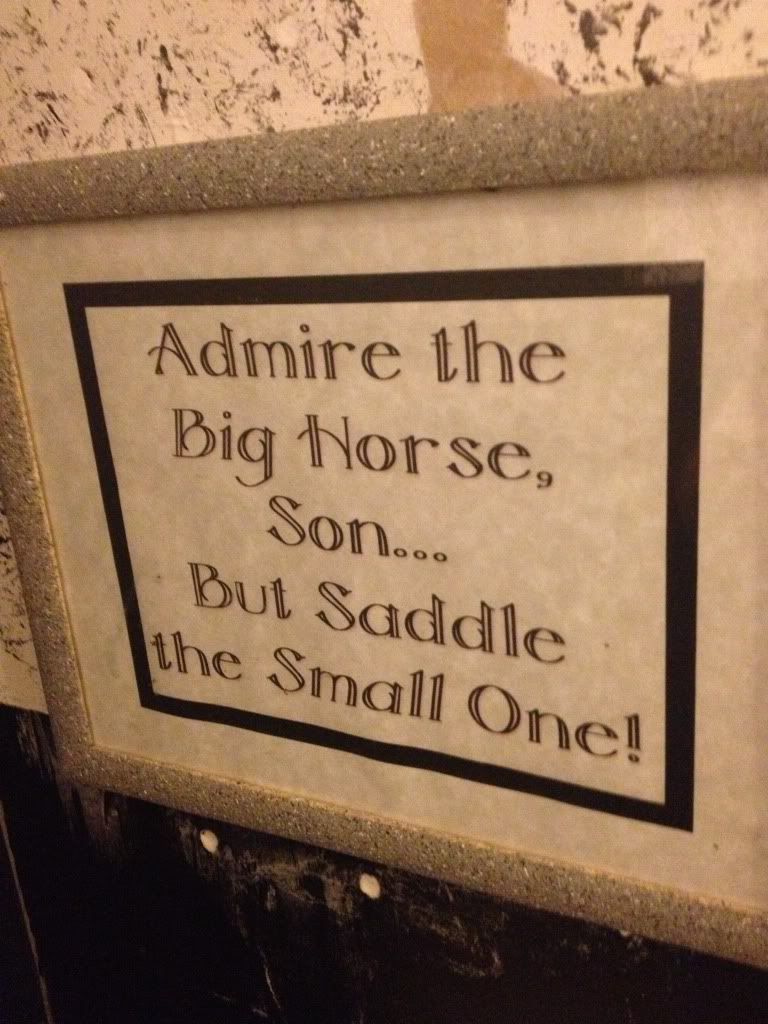 More signs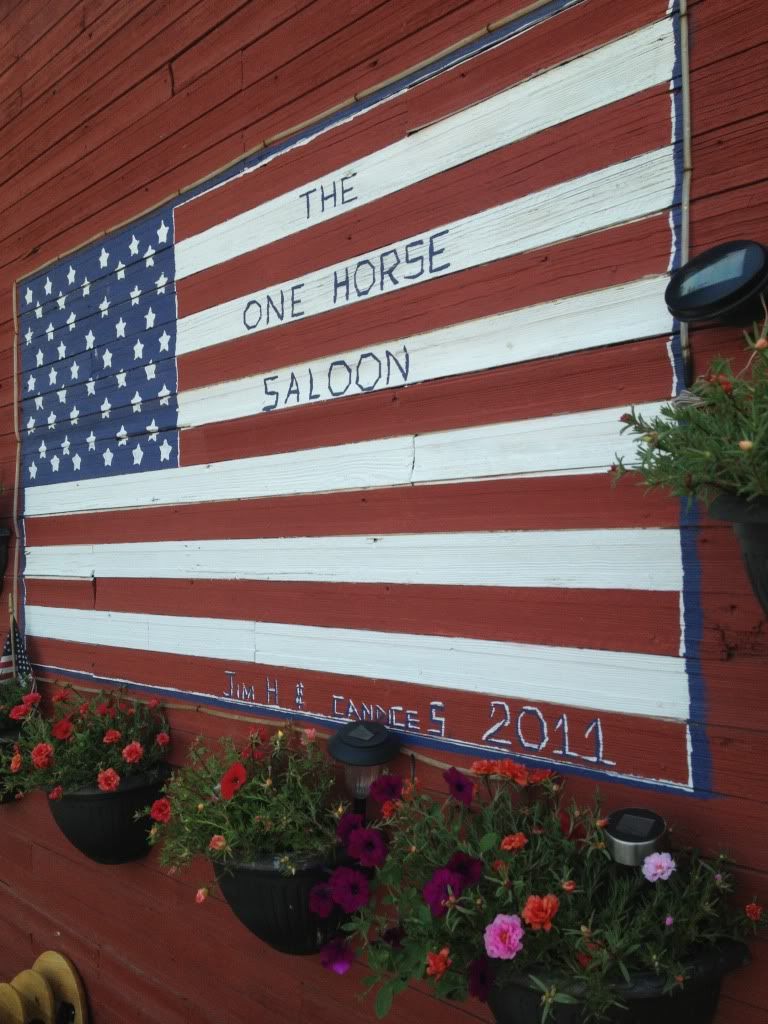 Needed time for one more!