4971 Q Street
Omaha NE 68117
402-733-5351
Hmmmm...where to start on this one? For years I've driven past JC's on my way to hockey practice, or just when I'm on my way to goof off in that general part of Omaha. As you make your way east on Q just crossing over 60th Street, it's hard not to notice this place. Is it open? Is it abandoned? Is it safe to walk into? And more importantly, why I have I never met anyone that's ever been in here? I mean, I know A LOT of bar people (and bar stories) and yet not a single person that I know has a clue about anything that goes on inside JC's Lounge.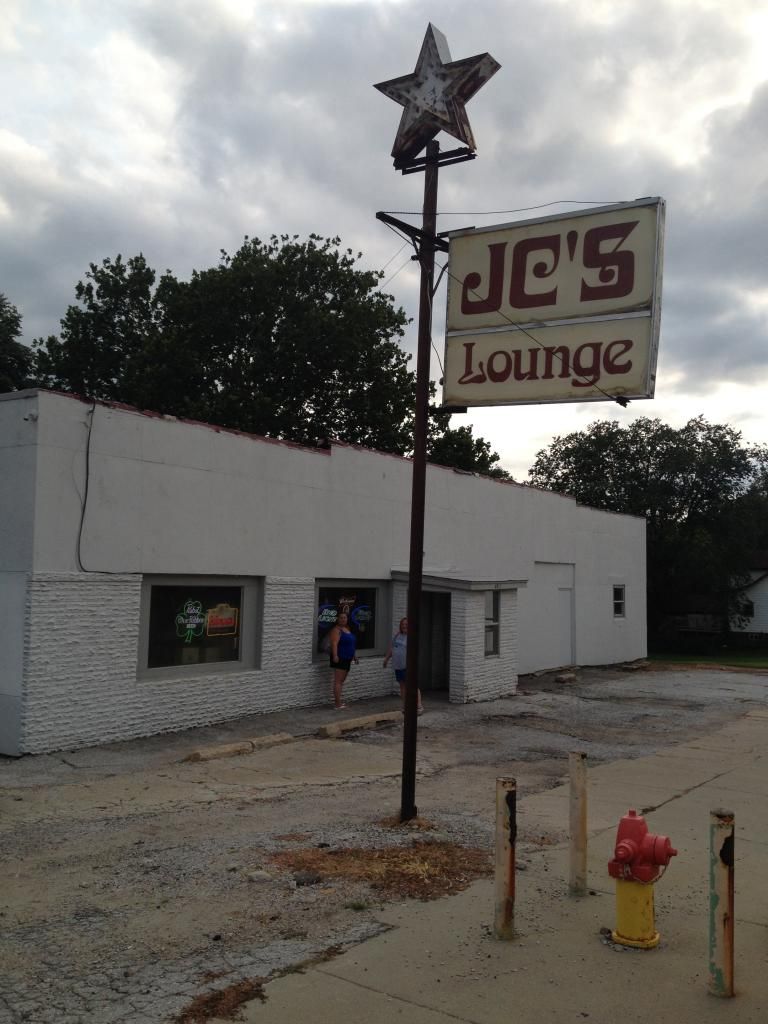 Let's see what's behind the front door.
(Editor's Note: The sign out front clearly states "JC's Lounge", yet the few meager Internet mentions of this place call it "JC's Bar" for the sake of this post it will be called JC's Lounge ...because that's what the damn sign says. Moving on.)
As a general rule, I don't have a fear of walking into any new bar alone...ever. But man, this one just had me slightly freaked, out so I enlisted the help of long-time HTD posse members Tito and Maria and we decided to meet there on Saturday afternoon at 4:00. After running into them both in the parking lot, and being the gentlemen that we are, Tito and I of course allowed Maria to walk in first...
PROS: A trip back in time. Funny old guy regulars. Mint condition circa 1951 bar.
CONS: It took me this long to finally stop by and have a few beers.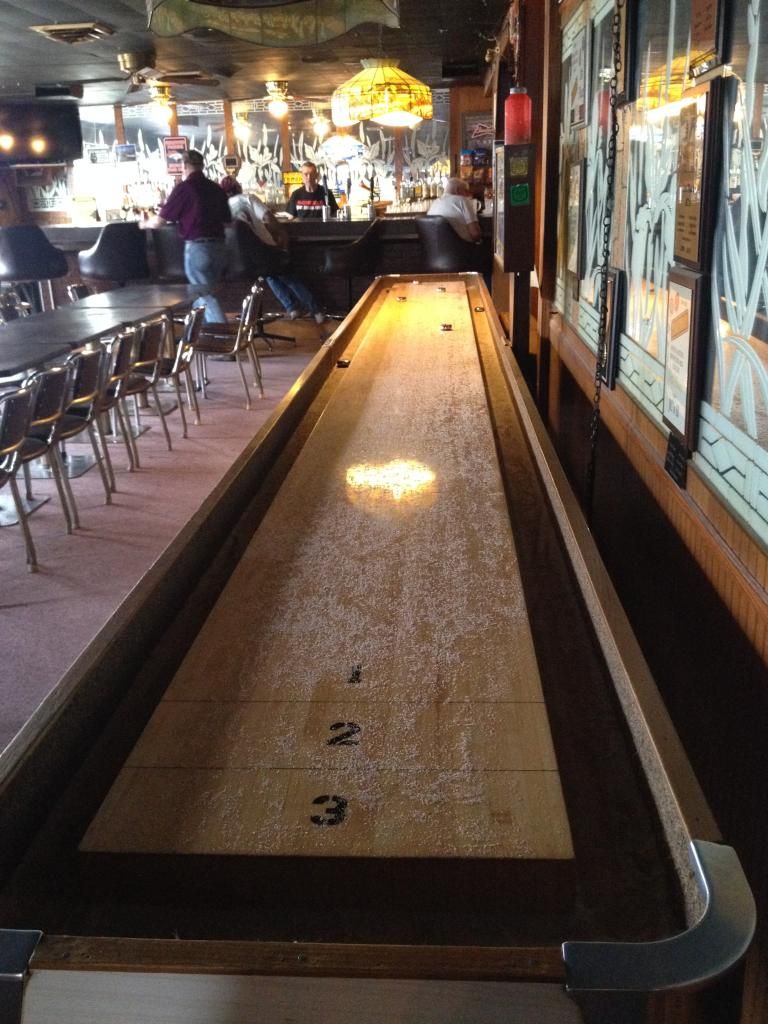 Not what I expected
First Impressions:
The anticipation of walking through the front door was much like riding up the first hill on a big roller coaster for the first time. It seemed to take forever, and you have no frame of reference of what to expect once you get to the top.
We walked in the front door, and wow, this is not what I expected. It's a seemingly clean and friendly looking bar...we didn't even get the "Who the hell are you?" looks from the regulars. Clearly I'm not picking up on the right vibe yet, because surely this simply can't be just your friendly old neighborhood bar...can it? I just always assumed really bad things happened in here.
The Bar:
It's not until you sit down that you really get a sense of just how authentically vintage everything in here is including the living room area complete with couches, fireplace and a wide assortment of trophies. What really stands out is that, even though there is nothing new in this bar, everything they do have has been well-cared for over the years. The bar itself seats about 12 people and there are enough table and chairs to easily seat another 50 people comfortably. In all the years of driving past here, I never really guessed this place would be as big as it is on the inside.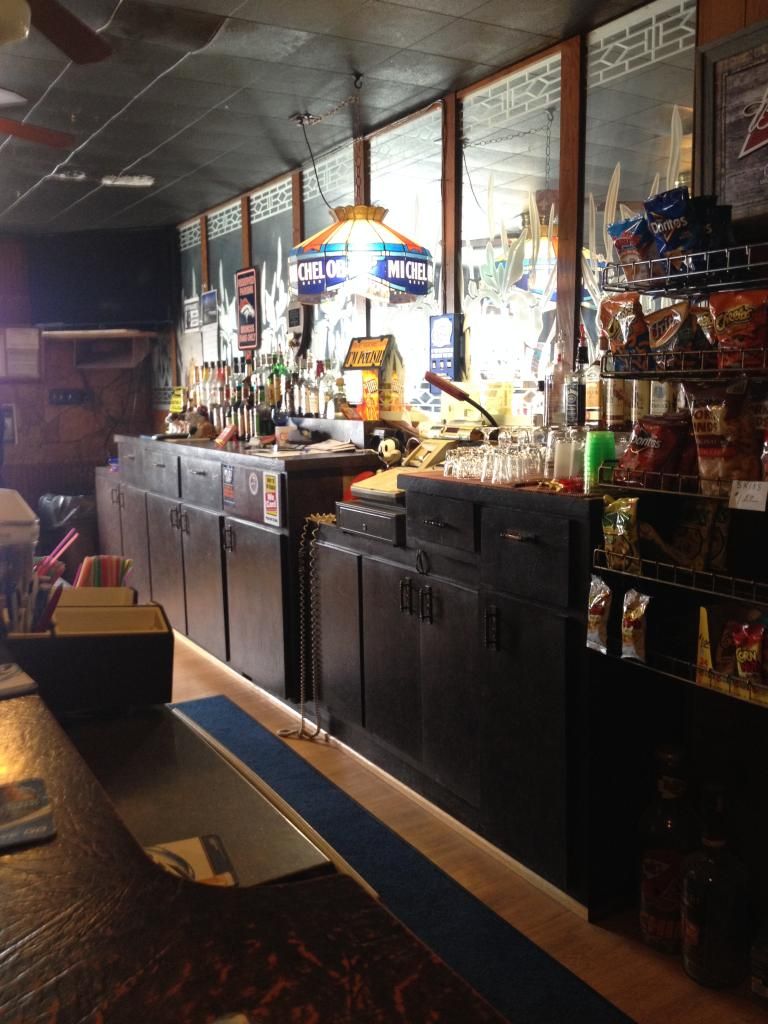 An orderly bar area
They have three beers on tap of the usual suspects, but what really was an added bonus was the decent bottled beer selections in the neatly organized cooler to the right of the bar. Is it enough of a selection to keep the beer snobs happy...thank goodness no! But for the regular bar goers, that want a bit more a choice than just a mass-produced domestic beer, check out the cooler, you'll be pleasantly surprised. Of note...for you "wine connoisseurs" they have a box of Franzia White Zin ready to roll!
The Crowd:
Other than the three of us, the youngest person in bar (all dudes by the way) had to be late 40ish and the oldest had to be pushing late 70s. One of the older guys came complete with a trucker hat that simply said "Old Fart" on the front. A quite bunch when we sat down, they were happy to just be sitting there and watching some old movie on the 1980's-looking TV behind the bar. But then, a funny thing happened, we asked about the history of the place.
It was like they had been waiting for someone to ask that question for years. We learned everything from how many bars used to be in the general area when the packing plants were going strong (39), to the fact that no one really knew how old JC's was...but they were guessing just post Prohibition. You can tell a lot about a bar by the pride that the regulars have by hanging out in there...and the smiles on their faces and the way that they laughed as they told stories about the area...made me like the bar even more.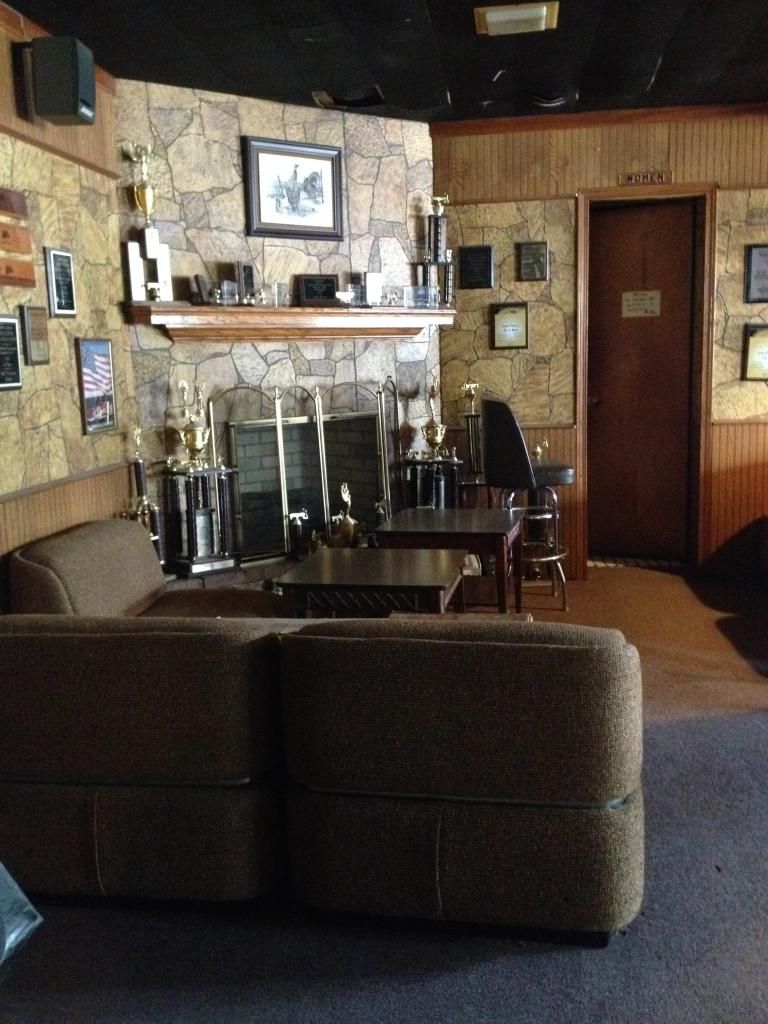 Never expected this
To sum up how friendly they all turned out to be, I agreed to tote one of the regulars with me to our next stop, Little Polonia, because he was on his 11th DUI and finally didn't want to risk another one. I have never been thanked more for taking someone out of a bar as I was by every single person in there. More on this dude in the review of Little Polonia.
Service:
I never did get they guy's name, but our bartender for the afternoon has been working here for more than 30 years I think I heard him say. Usually I take better notes, but out of respect for the people in the bar, I didn't want to look disrespectful by sitting on my phone the whole time while I was in here. Back to the service, perfect. Fast, polite and never made us feel unwelcomed. It was a real testament to this guy's bartending skills, that in a place that I'm assuming doesn't see too many new faces in the course of a day, we never felt out of place from the moment we sat down.
Prices:
All I know is what we were paying for domestic bottles of beer and that was setting us back $2.50 each. Not bad at all. I didn't really see the prices of anything else, but I think it's safe to assume that you're not going to gouged here no matter what you order. If anyone wants to check this place out, let me know and your first glass of box wine is on me just so I know the price of that too.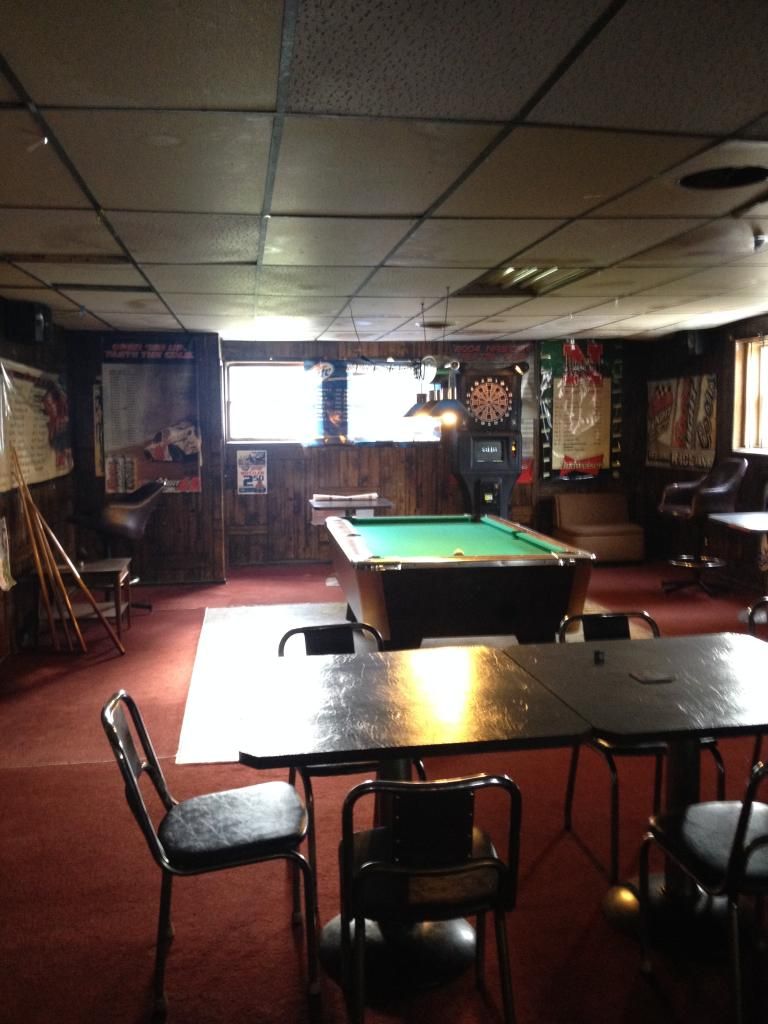 I dig it
Food:
Basically the general assortment of neatly arraigned chips and Slim Jims and pork rinds.
Entertainment:
JC's has a great area to shoot pool and throw darts in, a vintage shuffleboard table, jukebox and few other video games that I'm guessing really don't get played all that often.
Bartender Chat:
I have never, in all my years, have seen a bartender so thoroughly happy and appreciative as this guy was when I agreed to give Captain DUI a ride down Q Street to another bar. He seemed to be equal parts elated that I agreed to give the guy a ride, mixed with a bit of guilt that he wasn't stopping me from toting the bar loudmouth to the next place. In the end, it seemed he was more willing to live with a hint of guilt and happily waved the dude goodbye when we walked out the door. Of note...every single regular in there thanked me for giving the guy a ride and asked me to stop back (if I were still alive) to tell them about it.
Restrooms:
Smallish. Not awful. The men's room is far enough removed from the bar area that you could get down to some serious business if you ate too many of the pork rinds from behind the bar to still not offend anyone. The ladies room is conveniently situated in the living room area.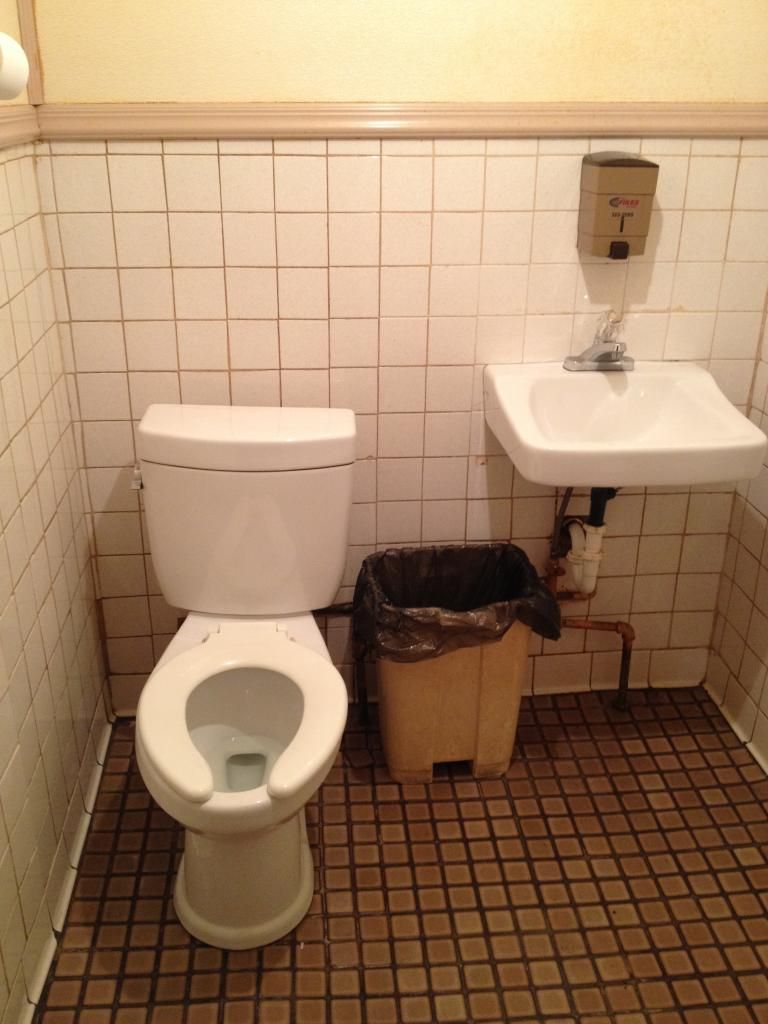 Works for me
How Far Did My $20 Go:
Well, keep in mind that there were three of us AND that JC's does not take credit cards. Of course, I always come armed with a rumpled-up $20 in my pocket so I was able to easily pick up two rounds and throw down a hefty tip with money left over.
Final Thoughts:
In today's world, bars like this are a rapidly dying breed. But it's not hard to stand inside this place and get a sense of just how great it must have been in its heyday. Simply by the way the inside of JC's is maintained to this day, you can still feel the sense of pride that the owner and the bar's regulars have for this place. Is it fancy? No. Is it modern? Not in the least. Does it give you the impression that the people that call this bar home still give a shit about it? Absolutely.
From our brief time there, it was clear that the stories that must have emanated from this place over the decades, coupled with the deep knowledge of South Omaha history the still resides with the regulars to this day, makes this a must stop for all Omaha bar history buffs.
Just how old school retro is this place...the fact that some sort of 1950's forcefield rendered all of our cell phones nearly obsolete just added to its overall charm. It was almost a sign from generations ago that this bar was for telling stories of the past face-to-face, and not thumb-to-thumb via texts, as you just sit and enjoy the company of those around you.
I will definitely stop back to JC's Lounge again if for no other reason than to learn more about how the area used to be and to see if anyone with 10 or more DUI's needs a ride to the next bar down the street! This should come as no shock but I would definitely HIT THIS DIVE.
DIVE-O-METER
7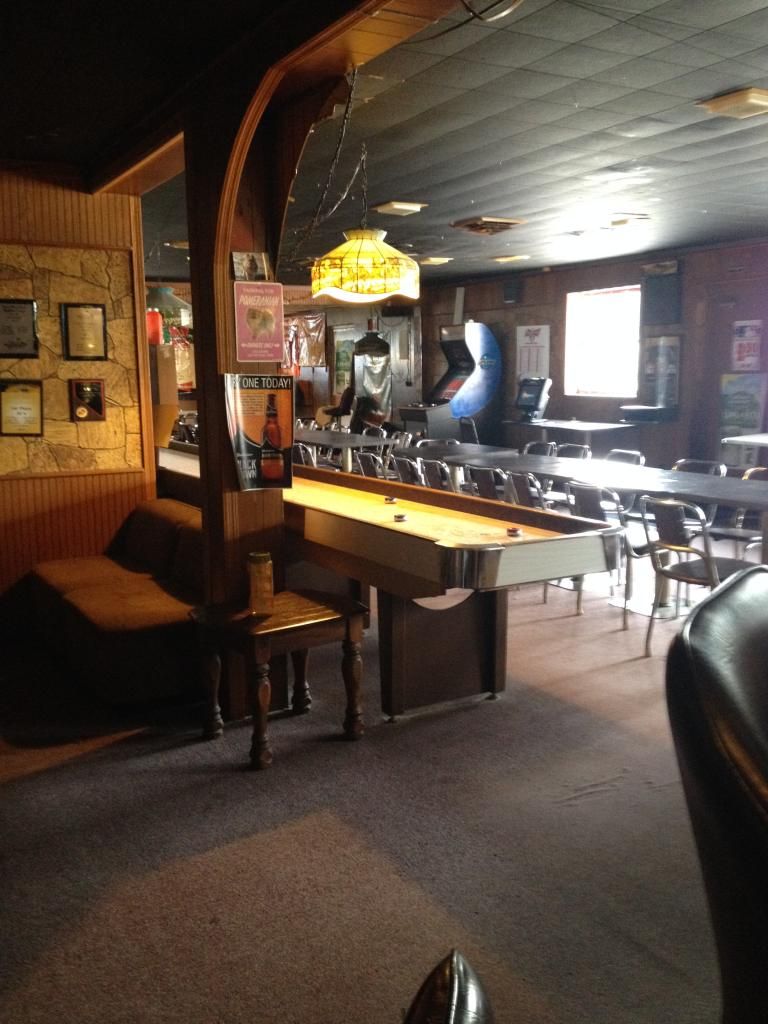 Worth a stop for sure